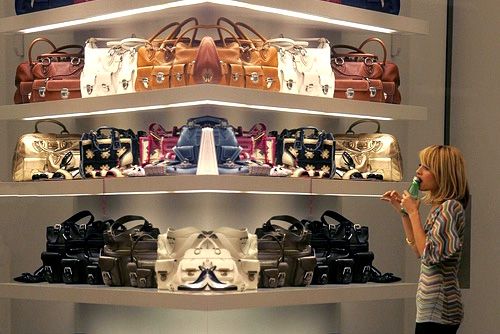 As most of you Aus bloggers are already aware, this month the Government is paying out a total of $12.2 billion to help strengthen the struggling economy.
When I first heard about this I was very disappointed because I thought I wasn't eligible but, after some research, I found almost everyone who is a legal citizen qualifies for at least one of the payment packages.
To help clear up any confusion, the stimulus package is divided into the following:
♥ TAXPAYERS:
A Tax Bonus for Working Australians of up to $900 for eligible taxpayers, depending on income thresholds.
♥ STUDENTS:
A Training and Learning Bonus of $950 to assist students, those returning to study or training, and some income support recipients.
♥ SINGLE-INCOME FAMILIES:
A Single-Income Family Bonus of $900 to provide additional assistance for families that have one main income earner and may otherwise receive less assistance from the package than dual income families with similar household income.
♥ CHILDREN:
A Back to School Bonus of $950 per child to assist low- and middle-income families eligible for Family Tax Benefit A with school-age children.
♥ FARMERS:
A Farmer's Hardship Bonus of $950 which will be paid to farmers and others receiving Exceptional Circumstances related income support.
I am planning to put most of mine into my savings and spend a bit on purchasing a decent digital camera.
Image courtesy of allnicolerichie.com, information from treasurer.gov.au