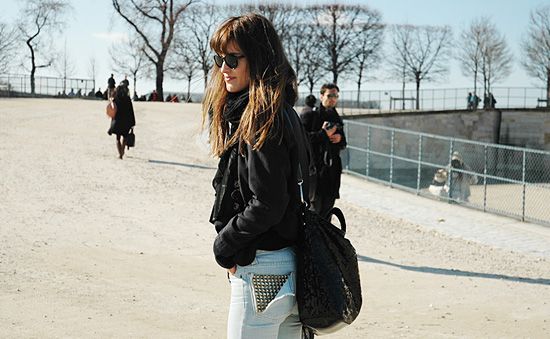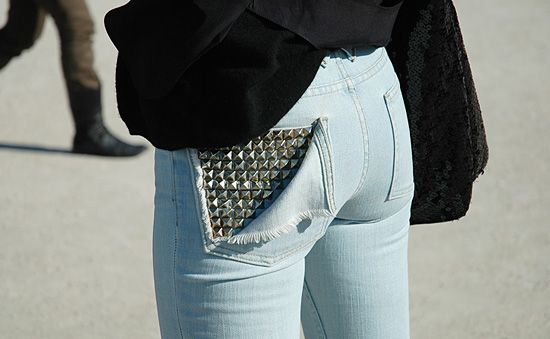 Images courtesy of jakandjil.com/blog
Feeling very inspired to buy a pair of light wash jeans and stud them myself, either a full back pocket like above or just along the tops of the pockets.
Will post photos asap when I do!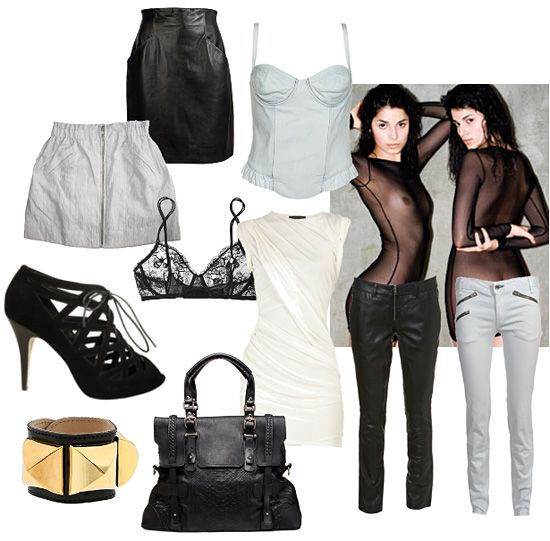 Polyvore by
Sushi
I am really liking the leather and studded/zippered light denim look for winter/spring. On the top of my list is the American Apparel mesh dress and Topshop leather trousers.