Kate Lanphear has inspired me to build up my own arm candy collection.
I prefer bracelets to necklaces but haven't invested in any new pieces for over a few months now.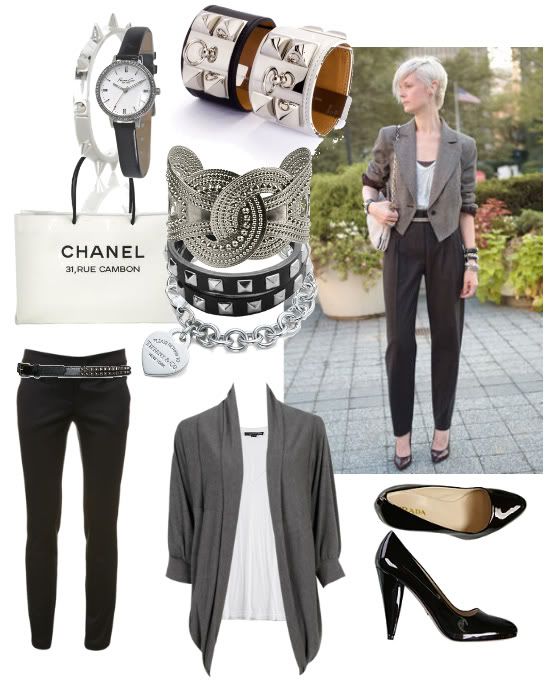 Polyvore by
Sushi
This week I have been raking the stores for the perfect arm accessories and so far found a leather buckle bracelet and silver leaf cuff (featured in last outfit post) and have ordered a studded cuff and chain bracelet.
Will post updates when they arrive!