Last week I blogged about this tee, quite smitten after seeing it on
Michelle Yue
. However they cost USD $85 each so I decided to make one for myself!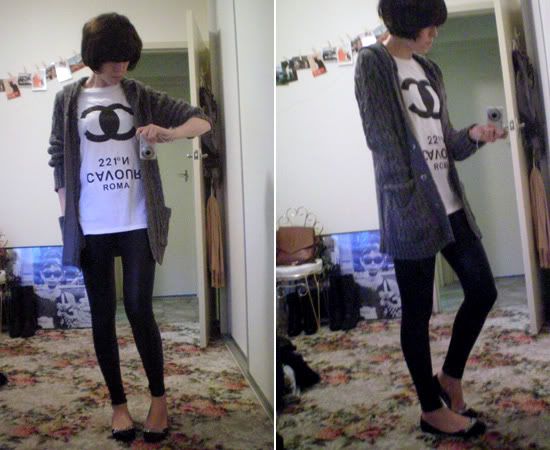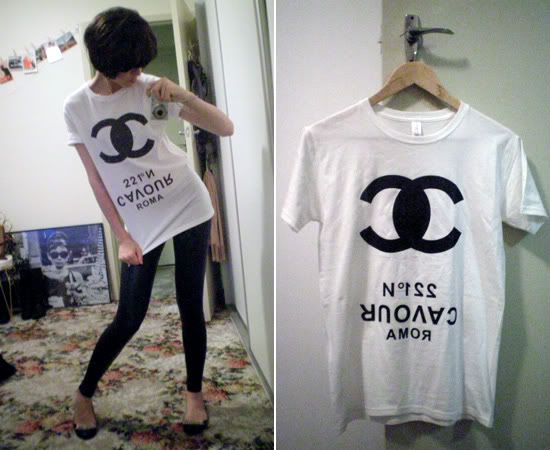 ♥ Sportsgirl chunky knit hooded sweater
♥ DIY print tee
♥ American Apparel shiny leggings
♥ eBay.co.uk studded flats
I designed the text in Photoshop (took ages to get it right!) then tracked down a place to get it printed. I'm very pleased with the finished product but have decided to sell this one as the tee isn't as oversized as I want it to be.
Size:
small (chest 36in, length 26in
)
Material:
100% cotton
Price:
International USD $40 ($33 plus $7.00 for Airmail
Australia AUD $45.50 (includes Regular Postage)
Note:
price covers all material/printing costs. You will receive the same tee as in the last photo.
Please email me at
leblogdesushi@gmail.com
if you are interested!