Difficulty:
Easy
Assumed knowledge:
This tutorial assumes you know your way around your Blogspot.
When I started my blog last month it took me ages to find out how to post large images while maintaining the original quality. Googling only brought up a few explanations that didn't give great end results so I hope other new bloggers will find this useful!
First you will need a image hosting account to upload the image you wish to use. I'd recommend signing up to either
Flickr
or
Photobucket
if you haven't already. For this tutorial we'll use Photobucket as an example.

Create a new Blogspot post as you usually would and click on the 'Edit HTML' tab on the top right of the input box. In the input box type (without the star):

<*img src=" ">
Go to your Photobucket main page and find the image you have previously uploaded. Under it will be a text box titled 'Direct link'. Copy the code in that box and return to the blogspot post you are making.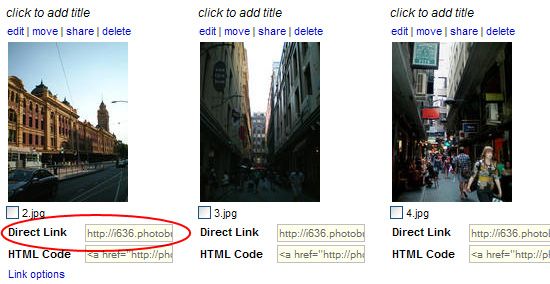 Paste the code between the two double quotes. Your code should now look like this:
<*img src="http://i636.photobucket.com/albums/uu86/leblogdesushi/march09/2.jpg">

Don't forget to remove the star from the above code. Click on the 'Compose' tab to see how the image will appear in your blog.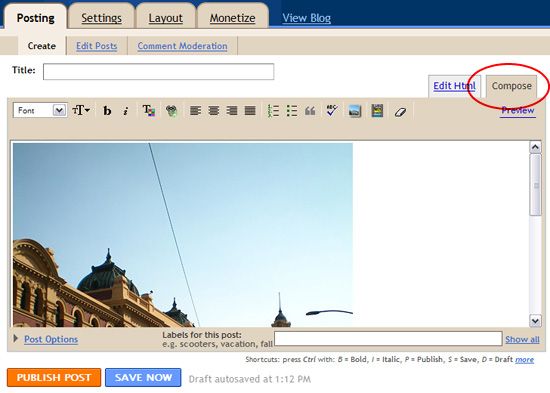 And that's it! If you have correctly followed the steps your image will appear in it's original size without being pixelated, e.g.