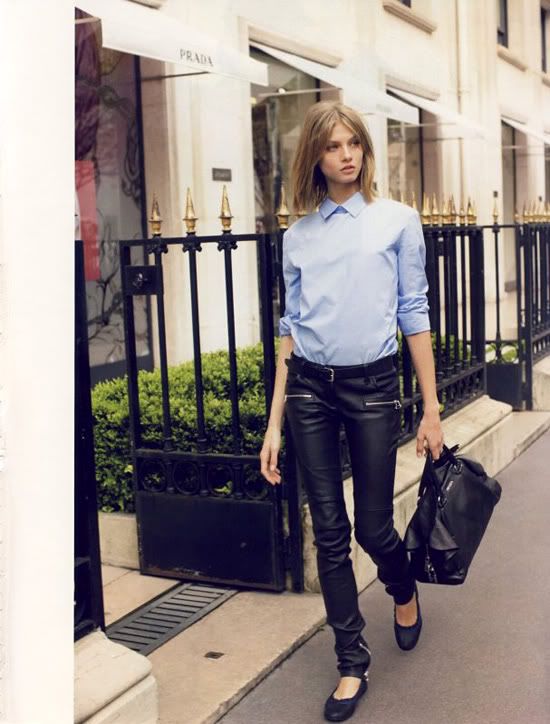 Image courtesy of thefashionspot.com
Through the 90's and early 2000's I don't remember anyone wearing leather trousers except bikies, street walkers and inane TV characters (yes, I'm talking about THAT episode from Friends). But I am glad to see they are making a comeback on runway shows such as Givenchy and Balmain. Because really, when worn right, they are edgy and classy.
I was very much inspired by this picture today. I received the Chiara Fashions leather look trousers in the mail last week and, after taking each leg in by two inches because they weren't skinny enough, I absolutely love them. Promise to post outfit photos tomorrow!