I feel a bit odd being in the Southern hemisphere at certain times of the year. Many of the blogs I frequent are featuring summer clothing, swimsuits and s/s runway shows while I'm watching the leaves turn red and layering more each day to keep warm! Do any other Southern-siders find it frustrating to see all the new SS looks coming out but being unable to try them out until half a year later?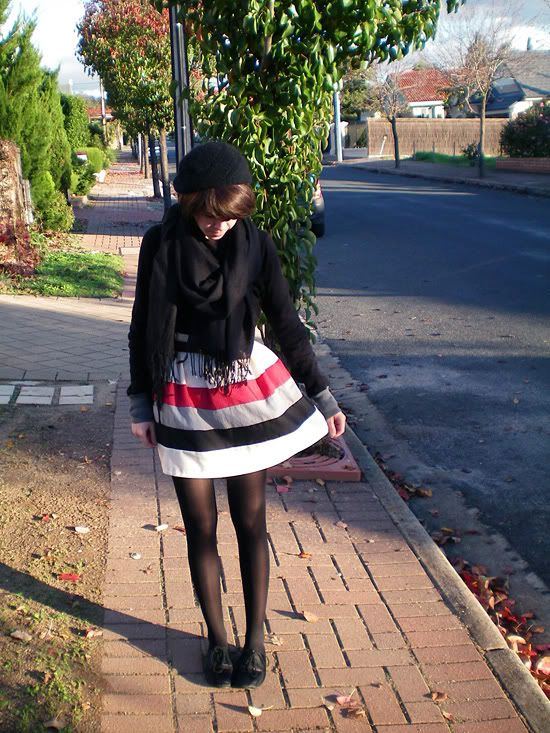 ♥ Equip wool beret
♥ Cotton On two tone cardigan
♥ eBay.com pashmina scarf
♥ eBay.com vintage belt
♥ DIY Miu-Miu inspired skirt
♥ YSL vintage studded satchel
♥ Scooter satin oxfords
P.S. I'm still taking a few more orders for the Miu Miu inspired skirts
here
.