So, Sunday was the big day! A couple of friend's and I got all our stuff together and set up a stall at the Gilles Street markets. Although we didn't sell as much as we had hoped, it was a lot of fun!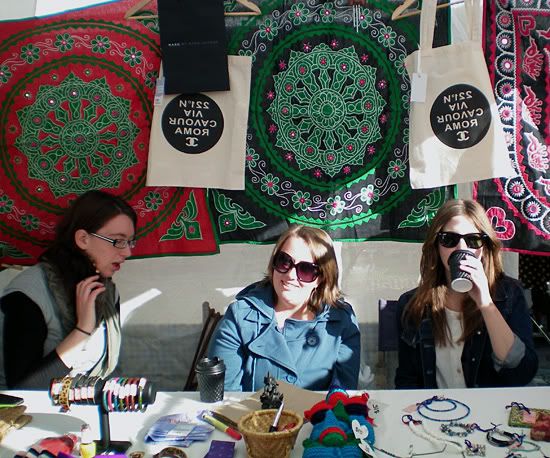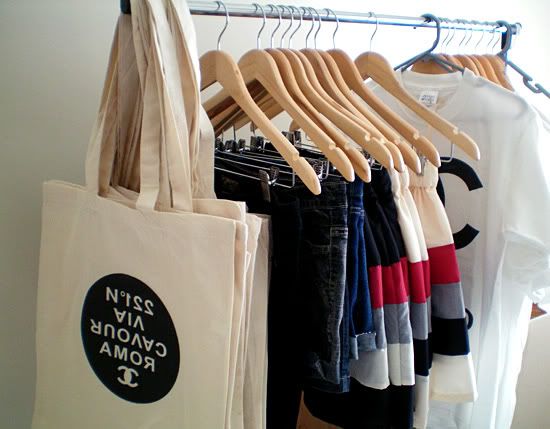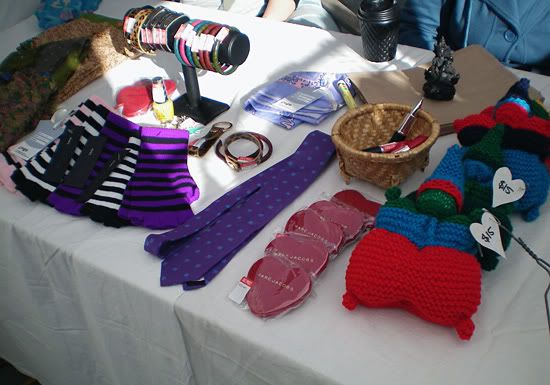 As I have quite a lot of stuff left over, I'll be setting up an Etsy shop over the next few days and listing the tees, totes and hand made things there and the Marc by Marc Jacobs accessories can be found on my
eBay shop
. While I was there I couldn't resist a bit of shopping and purchased these (plus a cute pair of panties with gingerbread man buttons):
Imprint ruffled silky top, AUD $40.00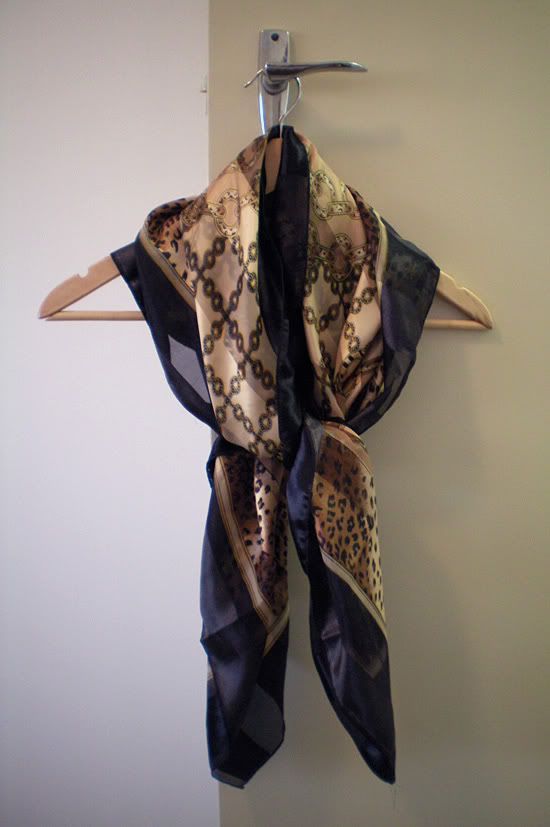 Oversized gold and black scarf, AUD $15.00

Also, I've posted out the first lot of Miu Miu inspired skirts! And the first Le Blog de Sushi giveaway will be happening very soon so keep an eye out!