A recent outfit with the Bardot Chanel inspired two-tone tights that I was obsessing over a few months ago. Sorry for being slack with the sewing DIY's! I really do want to post some soon, I've just been so busy sewing the Miu Miu inspired skirts.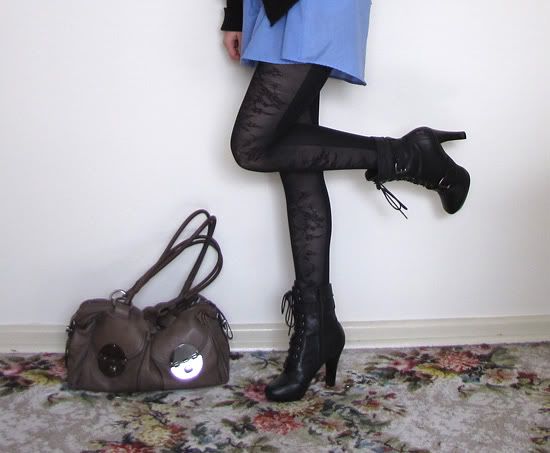 ♥ American Apparel shirt dress
♥ Bardot Chanel inspired two-tone lace tights
♥ Ugly Duckling 'Nadia' boots
♥ Cotton On asymmetrical knit
♥ Mimco turnlock bag
♥ Bardot neck tie
Oh and to celebrate 100 posts on Le blog de Sushi, I'll be holding a great giveaway kindly sponsored by
chickdowntown.com
. So check back soon!