After Singapore, we flew to Abu Dhabi in the UAE and stayed there for three nights. It was unbelievably hot and I couldn't go outside for more than a few minutes at a time. We spent a lot of time in the hotel, the pool and visiting Marina Mall, as well as visiting the Mosque and art museum.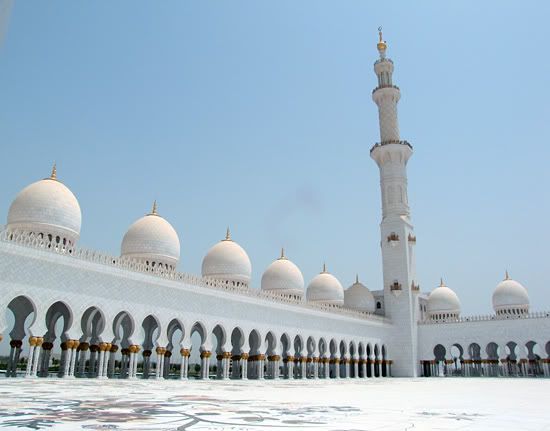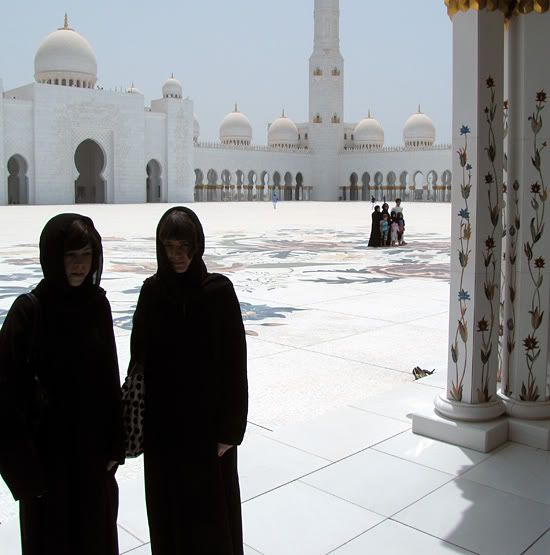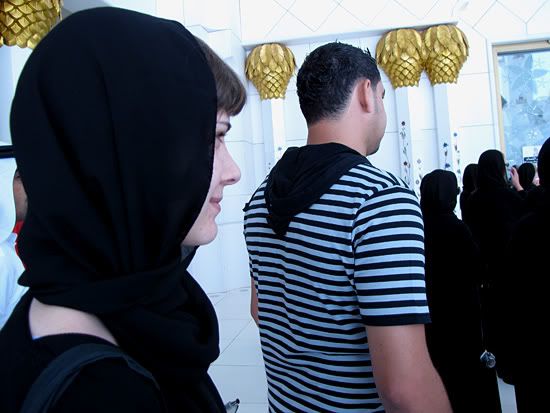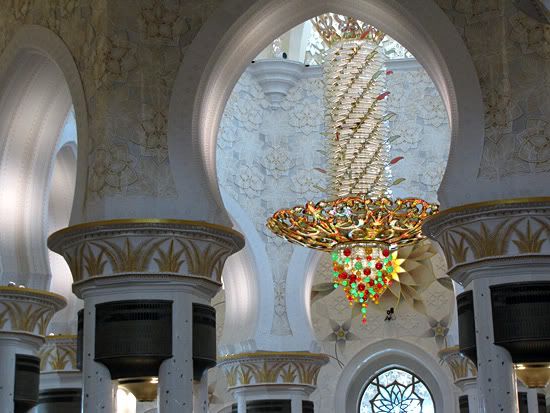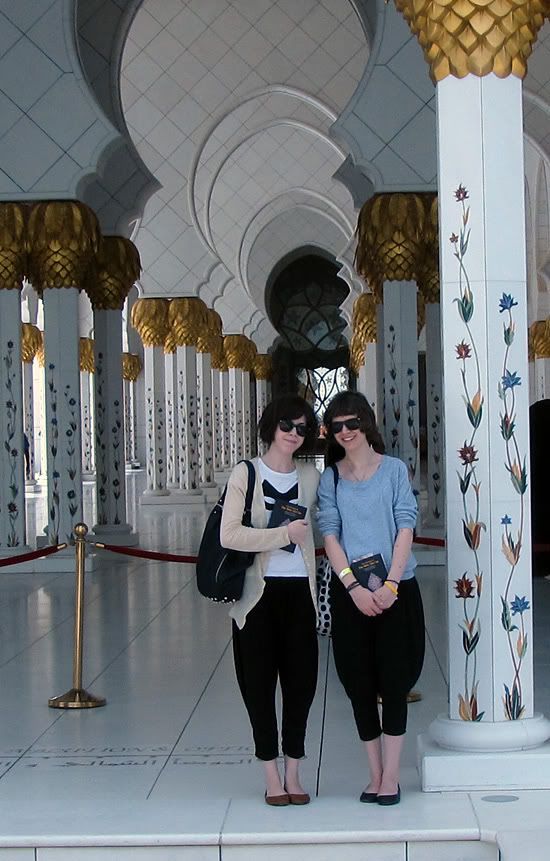 The Mosque was stunning: huge with amazingly intricate detailing and a giant chandelier in each room . My sister and I had to wear the traditional black headscarf and full length dress while inside. As it's respectful for women to cover up, we wore harem pants and sleeves most of the time in Abu Dhabi.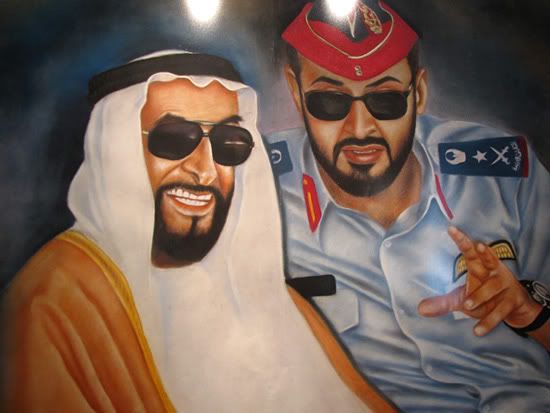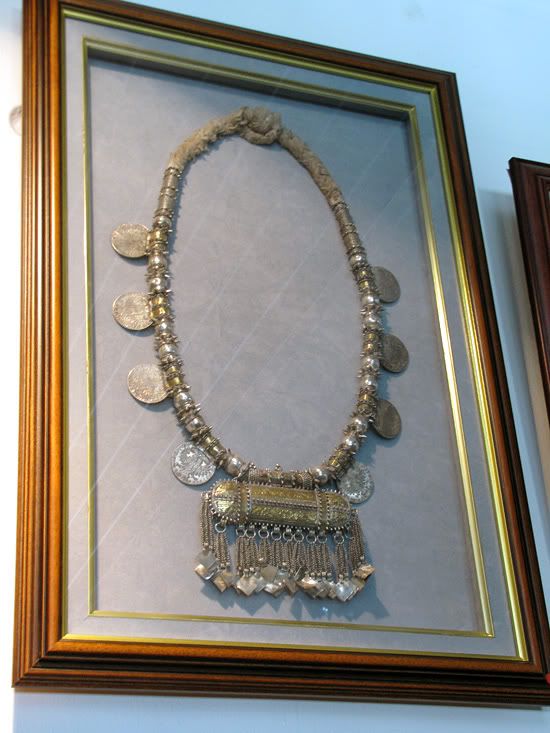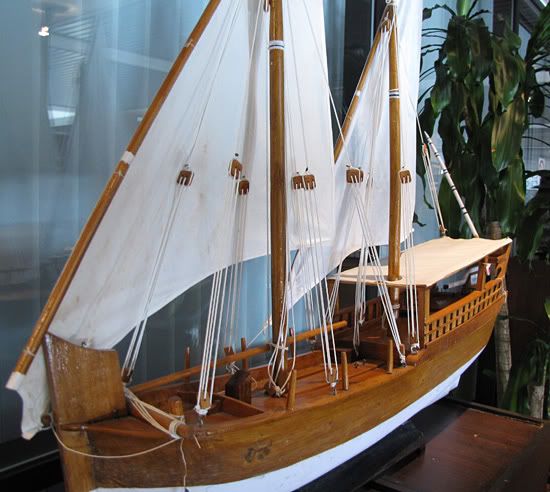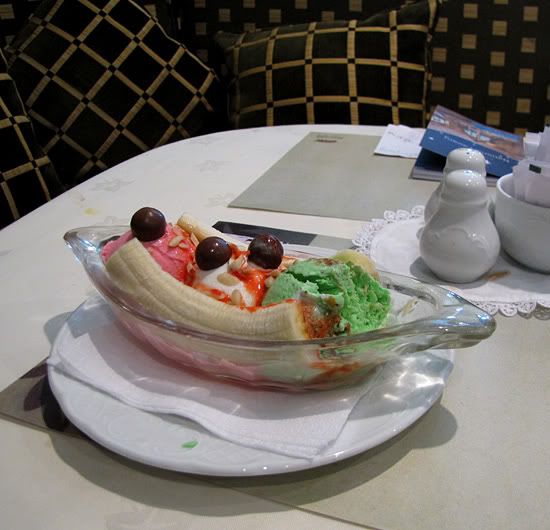 The art museum was really interesting too; I loved the collection of huge, old necklaces they had on display. Afterwards we had a well-earned banana split.
Although I had a good time in Abu Dhabi, I'm not in a hurry to go back because the weather was stifling and my sister and I were constantly stared at wherever we went! It's so nice to be home.