This week has been THE week of obsessions. First, I rang every Target store in the state to track down a pair of wedges in the prettiest shade of fawn. Secondly, I stalk half-a-dozen parcel forwarding services so I can find the best and safest deal to get
these pretties
delivered to my doorstep. And then, queen of all obsessions, I came across these Balmain vests and fell desperately in love with the Sportsgirl version.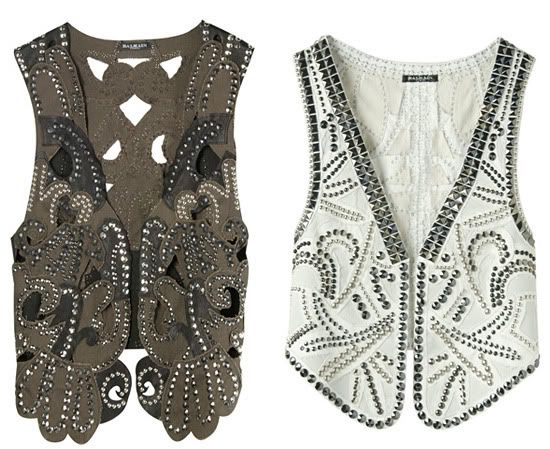 Images courtesy of mytheresa.com and fashion-ready.blogspot.com
Balmain vests and tulle skirt |
Available here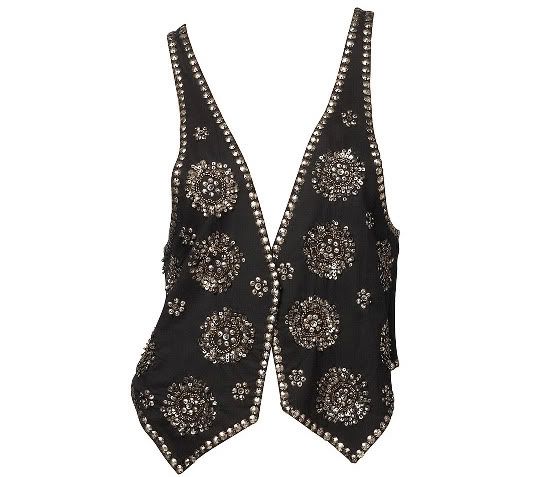 Image courtesy of sportsgirl.com
Sportsgirl mosaic embellished vest | sold out
I've never really liked vests before, but my idea of a vest has been reinvented after seeing these. This style is perfect for transeasonal weather. I love the Balmain tulle skirt too and want to do a DIY of my own, complete with multi layers and stud detailing, as soon as I have some time.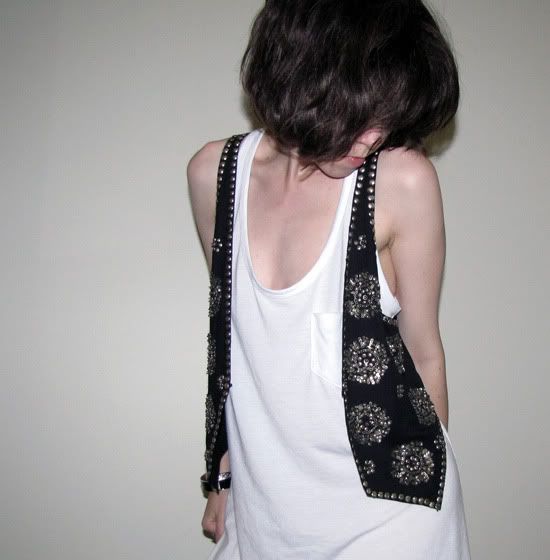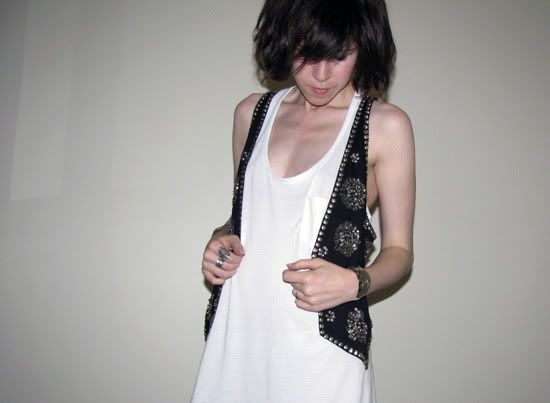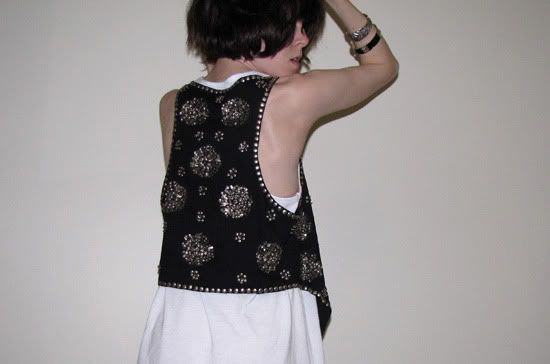 ♥ Sportsgirl mosaic embellished vest
♥ Supre draped pocket tank
♥ Diva leaf cuff and markets engraved cuff
♥ Sportsgirl enamel studded cuff, shield ring and feather ring