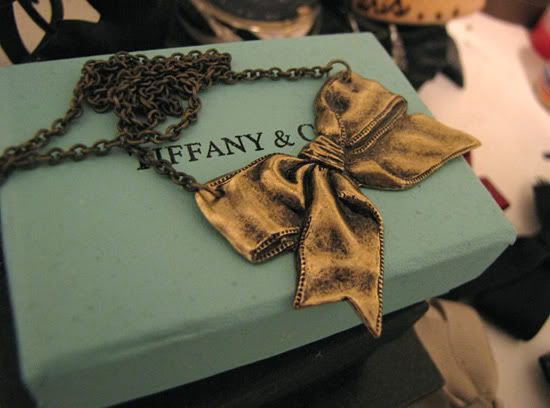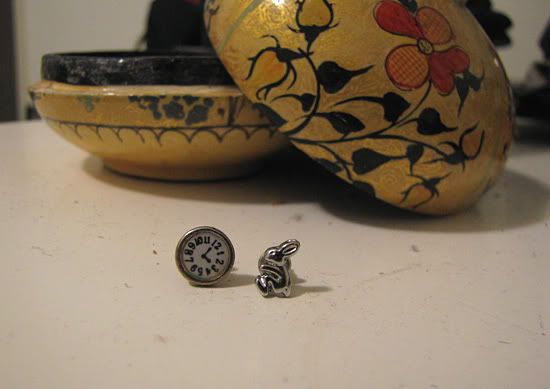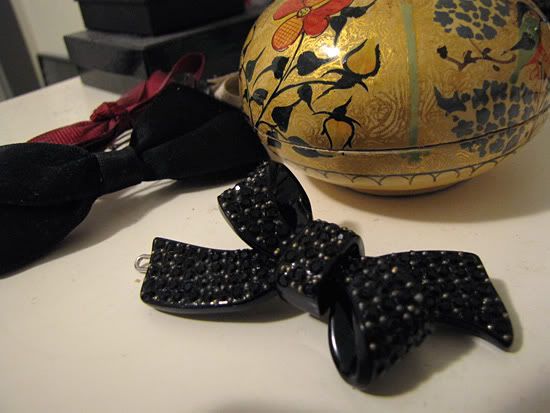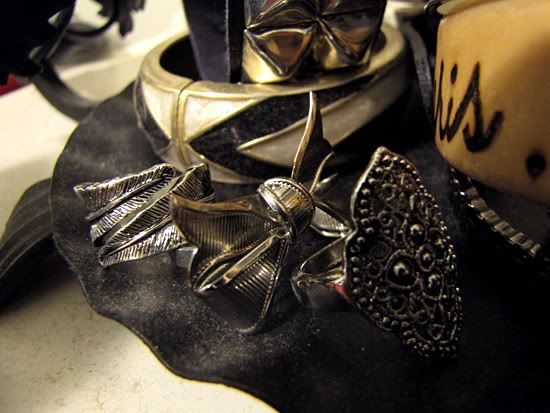 1. Etsy brass bow necklace
2. studsandspikes.com studded cuff, 'We'll always have Paris' engraved bangle, markets silver cuff, Sportsgirl leaf cuff, Sportsgirl enamel stud bangle, Sportsgirl zipper bangle.
3. Forever 21 beaded choker, Diva gold plaited choker.
4. Alice in Wonderland earrings (came in a set with a spade and heart as well). One of my favourite pairs of earrings.
5. Mimco studded bow hair clip, Etsy red bow hair clip, chemist black satin bow hair clip.
6. Sportsgirl statement necklace, Sportsgirl leather plaited wrap, Casio watch, Sportsgirl enamel bangle.
7. Not jewellery but a gift I received today and love to bits - Celia Birtwell rose compact mirror.
8. Cotton On bow earrings, Diva pearl cluster earrings, Diva rice grain earrings, assorted gold charm bracelets.
9. Sportsgirl leaf wrap ring, Myer bow ring, Sportsgirl shield ring.