I've been running a bit behind with these after all the excitement of going overseas! First of all, I've been tagged by
Style Antagonist
and
Black Coffee Crumbs
, and here are my answers:
What is your current obsession?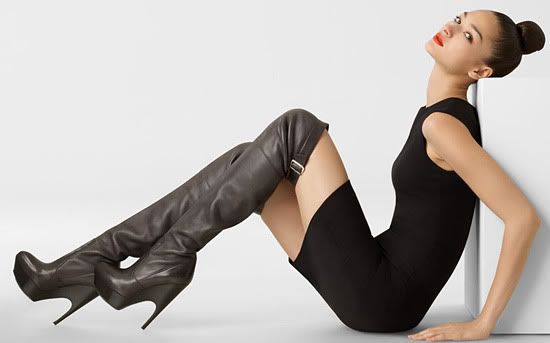 YSL
thigh high boots. Oh. My. God.
What is your horoscope & do you relate to it?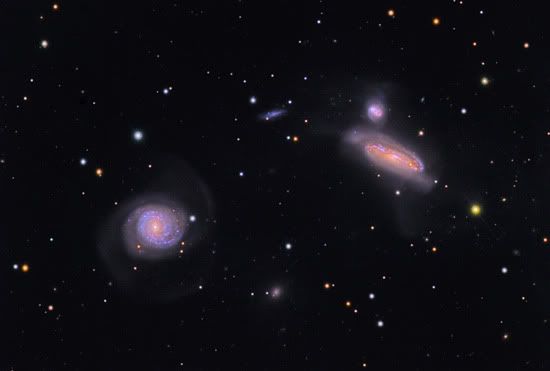 Don't ask me how I know but, I'm a Pisces with Aries rising, and I relate a bit to both sometimes. I'm not really that interested in horoscopes though.
What are you wearing today?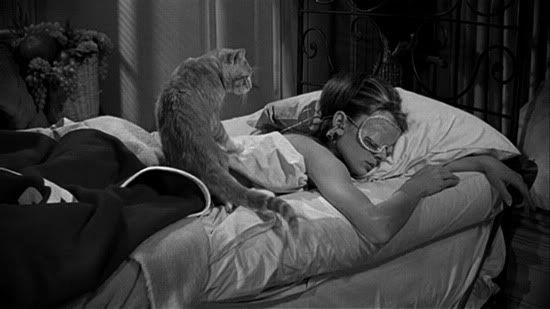 I'm just lounging around the house today, catching up on homework (and blogging), so nothing too interesting.
What is the last thing you bought?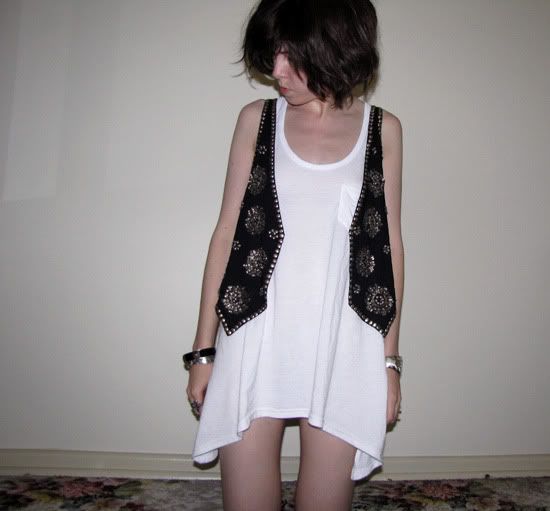 I've purchased a few things these past few days but the one I've been obsessing over the most is the Sportsgirl mosaic embellished vest that I got for AUD $50, marked down from AUD $150!
What do you think about the person/people who tagged you?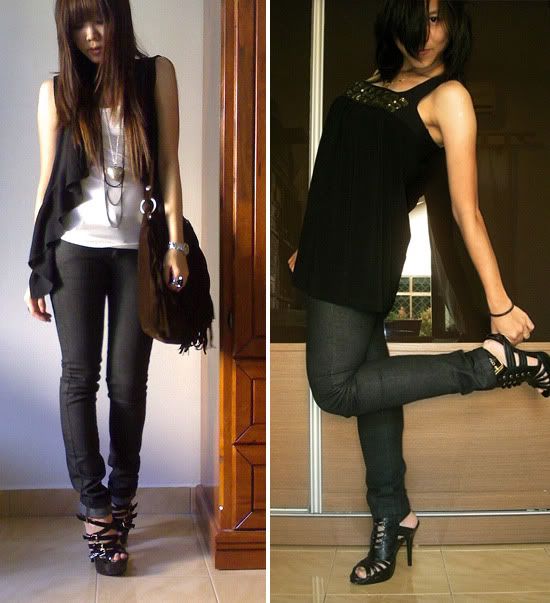 They are both very stylish girls with great, inspirational blogs.
That question about a fully furnished, paid for, that everyone answers with 'Paris' or 'New York':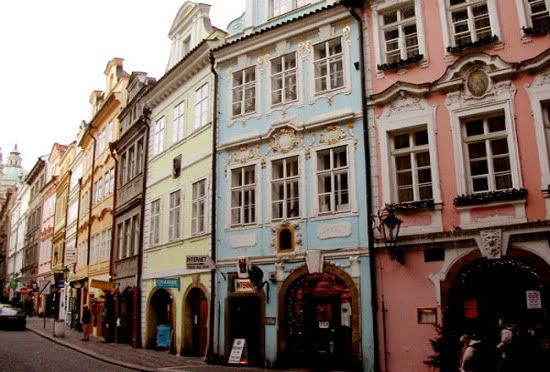 I think I've answered this question before; it would still be an old fashioned apartment in France or Italy.
What's for dinner?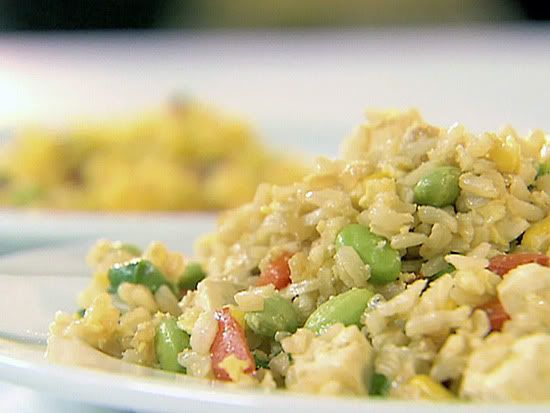 Erm... rice and... not much else.
What's your favorite decade, fashion wise?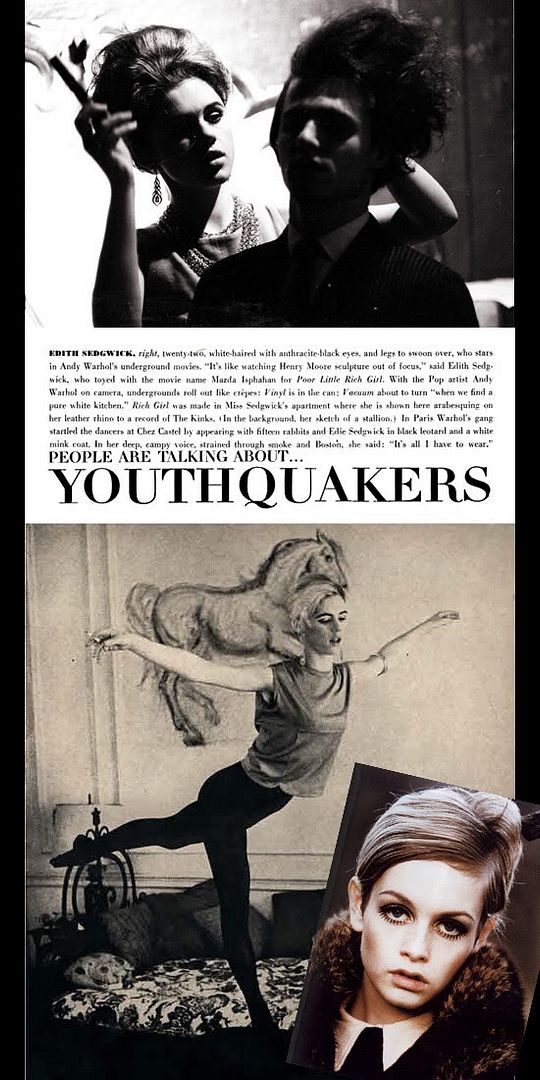 The 60's. Think Twiggy/Edie Sedgwick; boyish figures, big eyes, short hair, shorts dresses and skirts, black tights, striped boatnecks, androgynous yet glamourous.
What are your must-haves for summer?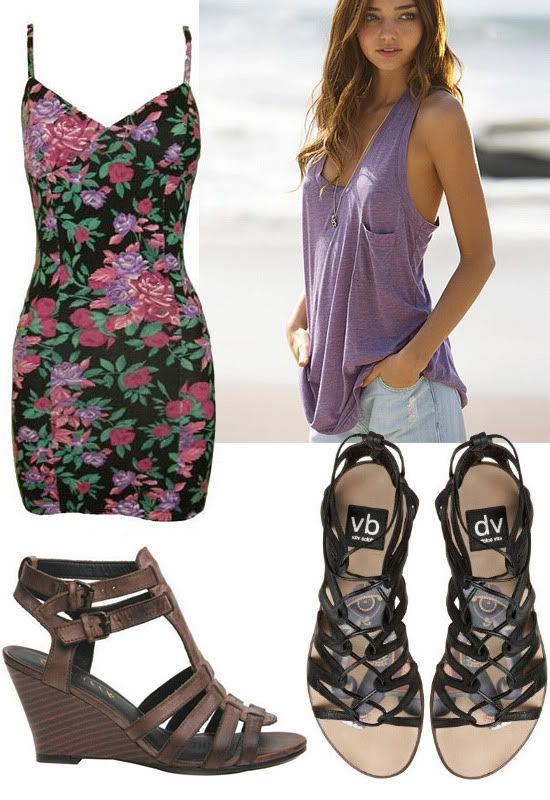 Dolce Vita
flat lace-up gladiator sandals,
Lipstik
'Russian' wedge gladiator sandals, short denim cutoffs, drapey pocket tanks in black and white, Mink Pink 'Coming Up Roses' dress.
What would you love to be able to afford?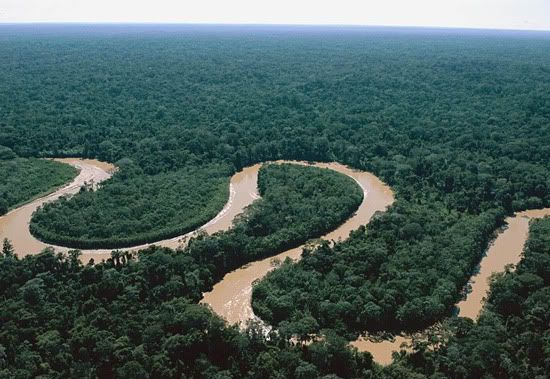 To buy a section of the Amazon rain forest, like
Johan Eliasch
to keep it safe from logging... and go shopping on
nordstrom.com
.
What is your favorite piece of clothing from your own wardrobe?
I don't have one favourite, but I can always rely on my tan ballet flats, Mimco turnlock bag and Ladakh 'Luka' blazer.
What is your dream job?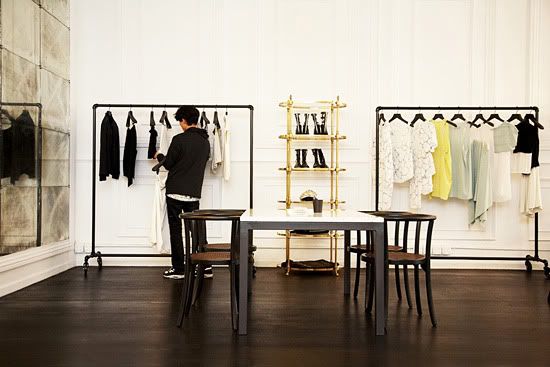 To be a successful designer of some sort (graphic, fashion, etc) and run my own store/label/business.
What's your favorite magazine?
I like Vogue, Russh, Nylon, Yen and Frankie.
I'm tagging:
I'm not going to tag anyone in particular - if you would like to do it, then do it!
Secondly, thank you to the lovely
When's Dinner
for the 'You have a fantastic blog award', and
ankacookie
for the 'Kreativ Blogger' award.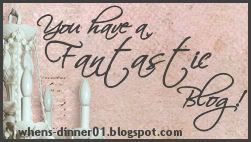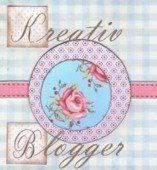 Another big thank you to Sportsgirl, who included me in the
Style Snaps
section a few weeks ago. They have also contacted me for an interview which should be appearing on their
blog
soon!