I've purchased a few of these recently and have my eye on several more. I love them dressed down with a simple tank or tee and soft layers. I've never before been much of a ring kind of girl either but I can't get enough of them lately. I love how Rumi from
Fashion Toast
pulls off the harness necklace and multiple rings.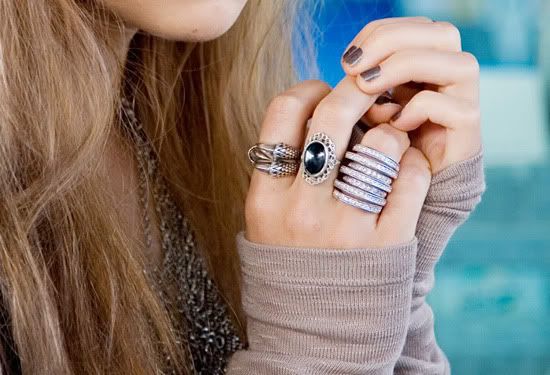 Images courtesy of fashiontoast.com
The gorgeous limited edition Mimco necklace I
posted about
a while ago is what started this little obsession. Although it's sadly out of my price-range currently, these four necklaces are either at the top of my wish list or already purchased:
1.
ASOS mixed chain & pearl pendant necklace
|
Available here
2.
Oasis arrow point modern necklace | Available here
3. Forever 21 beaded choker | Sold out online
4. Sportsgirl layered donut necklace |
Available here

I've also been admiring the work of blogger
Rachel Duister
, who handcrafts amazing necklaces, rings and bracelets. I particularly love her harness necklace and hammered knuckle ring.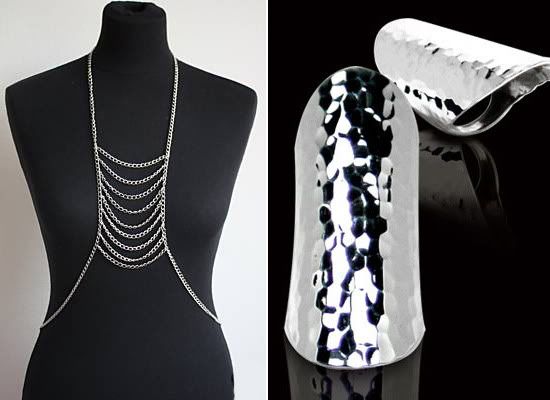 Image courtesy of rachelduister.blogspot.com