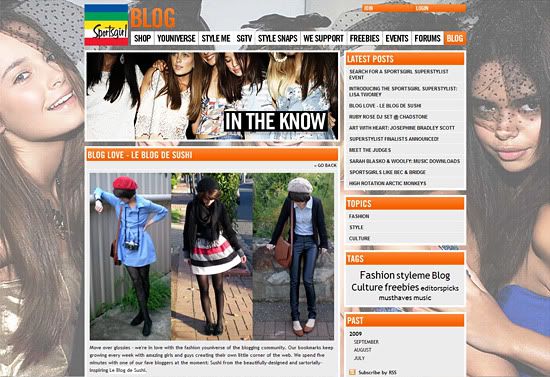 A big thank you to one of my favourite stores,
Sportsgirl
, for doing a piece on my blog as well as a mini gallery of some of my outfits in their
Stye Snaps
section.
And thanks to
Blue Is In Fashion
for including my photos in their embellished vest post (right next to my favourite Kate). You sure know how to make a girl happy!
A real post is in the works (several actually!), I just need to get these two assignments out of the way...