I really, really love Chanel's new nail polish colour, 'Particulière', featured at the S/S '10 runway show. It looks like a mix of milky coffee, mushroom, fawn and lavender; soft, subtle and understated. I couldn't find high quality photos of the runway details but Lily Allen, dressed head to toe in Chanel (lucky girl!), wore it while she performed at the show.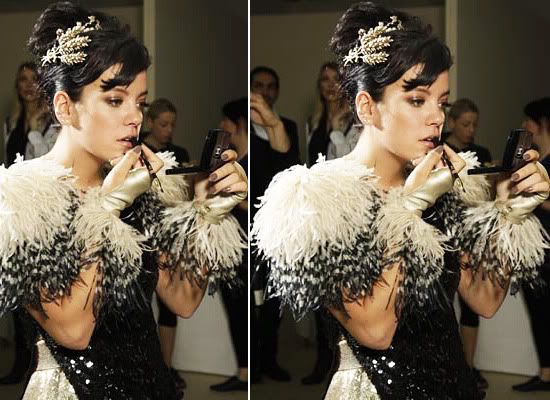 Image courtesy of nowmagazine.co.uk
It looks more like an autumn/winter shade, really, but I don't think I'm patient enough to wait til next year to try it out. Apparently it won't be available until January 2010 - so good thing OPI have some very handsome substitutes! I particularly want to get my hands on 'Over the Taupe' and 'Parlez-vous OPI'.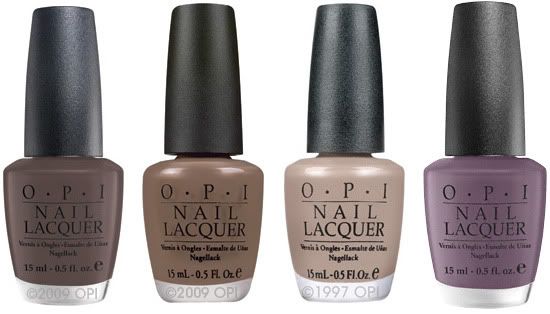 Left to right: You Don't Know Jacques! (matte), Over the Taupe, Fiji Wiji Fawn, Parlez-vous OPI?