Another recent uni outfit, with my current favourite jacket. I find jackets one of the hardest things to get the right fit in; most hang on me like an unshapely box. This one however had a slim cut and nipped in at the waist, so when I tried it on (even though I am supposed to be on a bit of a shopping ban) I just had to get it.
I also had the luck of bumping into Coco of
Not So Naked
that day. Thanks to her I got in touch with a girl who sold me her YSL Arty Ovale ring in the exact size and colour I was after!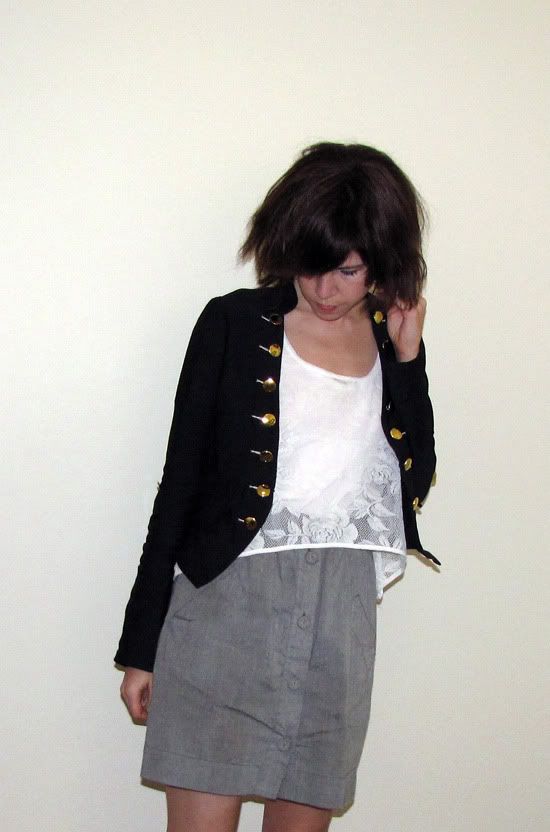 ♥ Valleygirl cropped lace tank
♥ Valleygirl marching band jacket
♥ Sportsgirl high-waisted skirt
♥ Steve Madden oxfords