I read on
Vogue
last week that Luella has 'ceased trading' as the label's current backer has pulled out and they don't have another lined up. It's disconcerting that that yet another strong, inspiring designer has fallen under the pressure of the current economy. I really adored Luella's SS '10 collection and, personally, hope someone will come to the rescue and it won't be the last we see of her.
On the bright side, everything is currently up to 50% off on
luella.com
. Sadly, even at half price I can't afford to splash out on a piece at the moment, so have settled with this inspired Topshop version of the blouse.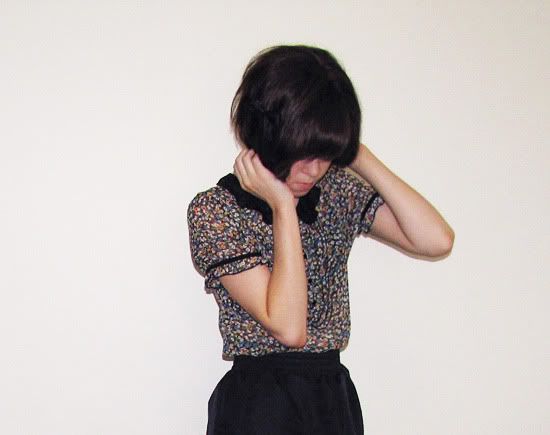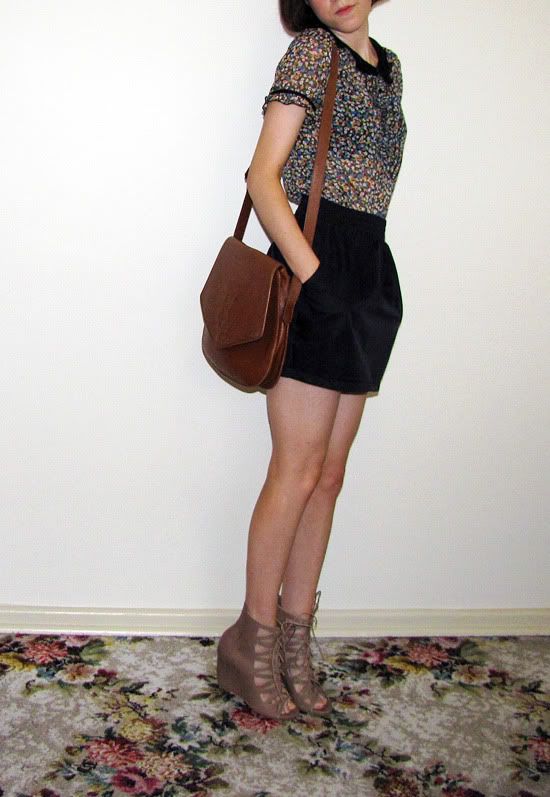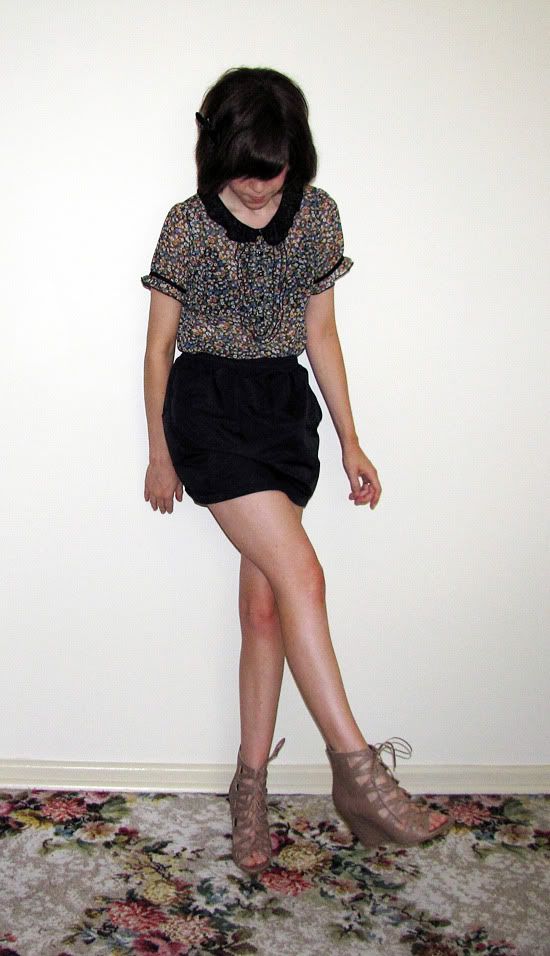 ♥ Topshop Luella-inspired floral blouse
♥ American Apparel tulip skirt
♥ Bow hair clip from chemist
♥ YSL vintage satchel
♥ Bronx 'Shani' wedges in Corda
Regarding the Bronx 'Shani' wedges: how do you get the laces to stay done up? Mine come undone almost straight away because of the stiff ties.