It's nearly been a week since my last post! Damn assignments... only one more week to go now. I wore this today to go to lunch with family. It was really cold and windy, hence the crazy windswept hair. I made a big Forever 21 order a week or so ago with my sister and her friend and love everything I received, including the skirt and cropped jacket I'm wearing here.
P.S.
Hello to the Primo girl who recognised me today!
P.S.S.
Please
vote for me
in the Chictopia ModCloth vintage-inspired contest by adding my photo to your favourites!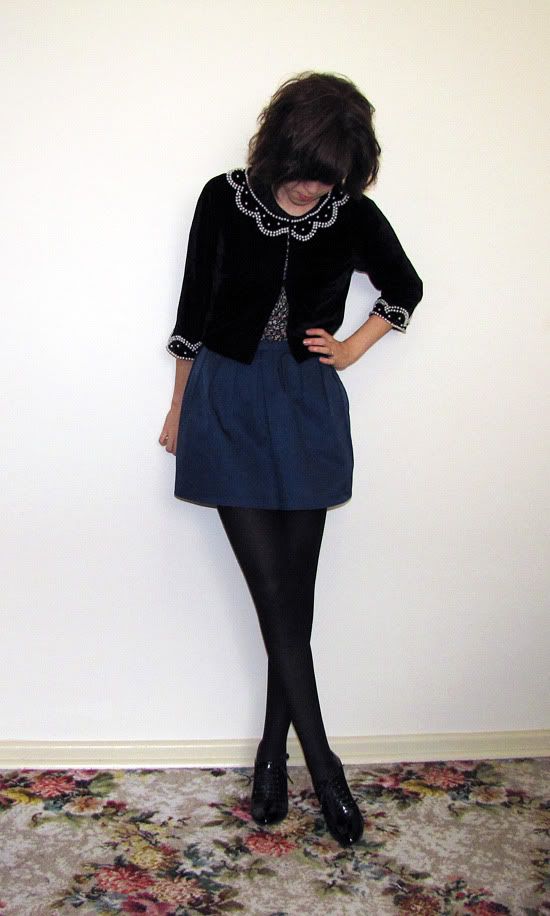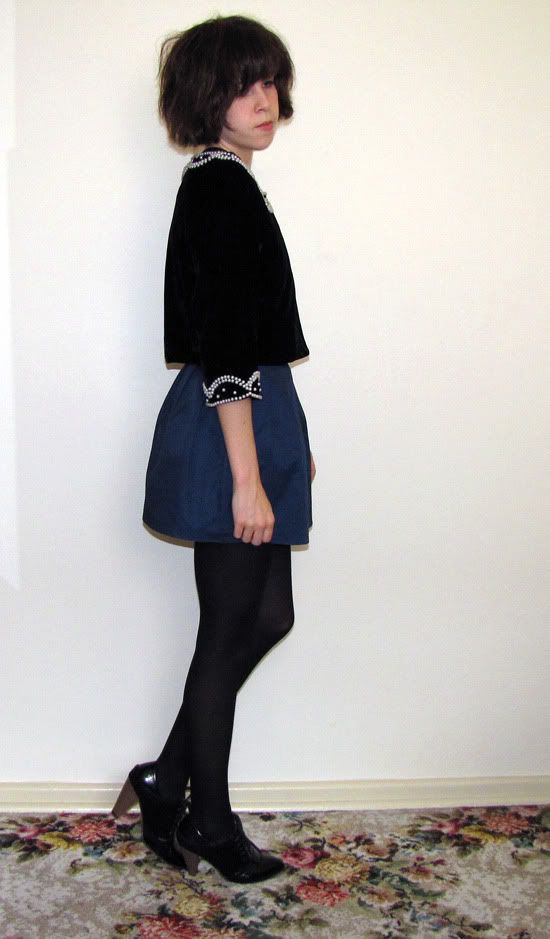 ♥ Forever 21 pearl detail velvet jacket |
available here

♥ Topshop Luella-inspired floral blouse
♥ Forever21 pleated skirt |
available here
♥ eBay suede & patent oxfords
♥ trusty YSL vintage satchel (not pictured)