I came across these charming prints on
PrintSpace
today. The prints are created by Mara and Nicholas Girling, combining hand drawn elements and digital art into collages. I really like 'the Owl and the Pussycat' and 'Little Red Riding Hood' prints, but they also have some very cute Christmas cards.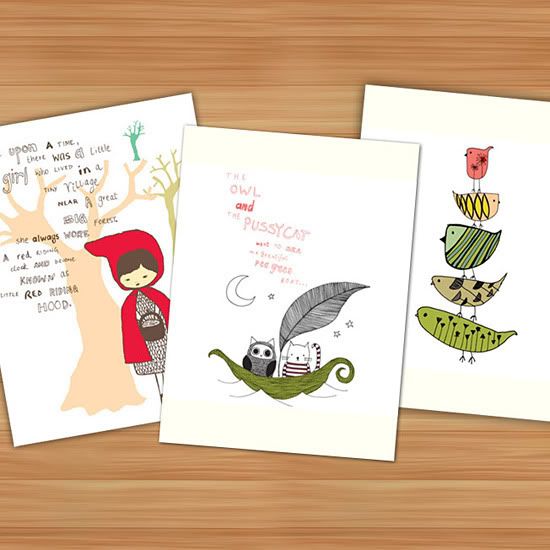 Images courtesy of printspace.bigcartel.com
P.S. I've been hesitant about joining Twitter because I'm a quite a private person, but I have now decided to give it a try and see how I like it. So please follow me for lots of Sushi updates, and I'll follow you back!