I went down to the beach today for some serious relaxing. I wore this vintage striped sailor dress that I found on Etsy for $10! The dress originally looked like it does in the below photo but underwent surgery as I didn't appreciate the footballer's shoulders and shapeless sack silhouette it gave me.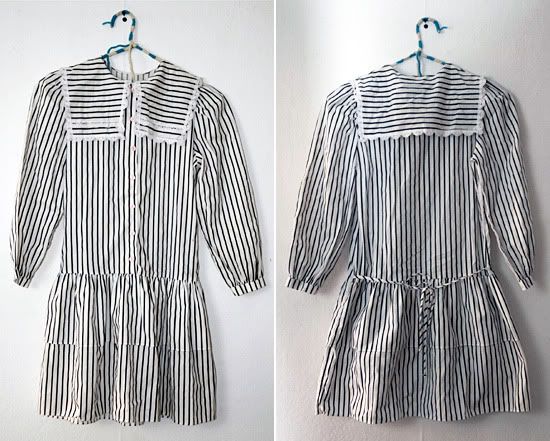 The process was quite straight forward and I'm really happy with how the dress turned out. First I unpicked the sleeves from the shoulders then hemmed the new arm holes. I cut off the useless string that tied around the hips and took in the bodice of the dress until it fit well. The collar buttons right up close to the neck, but I prefer folding it over so it creates a less overwhelming v-neck.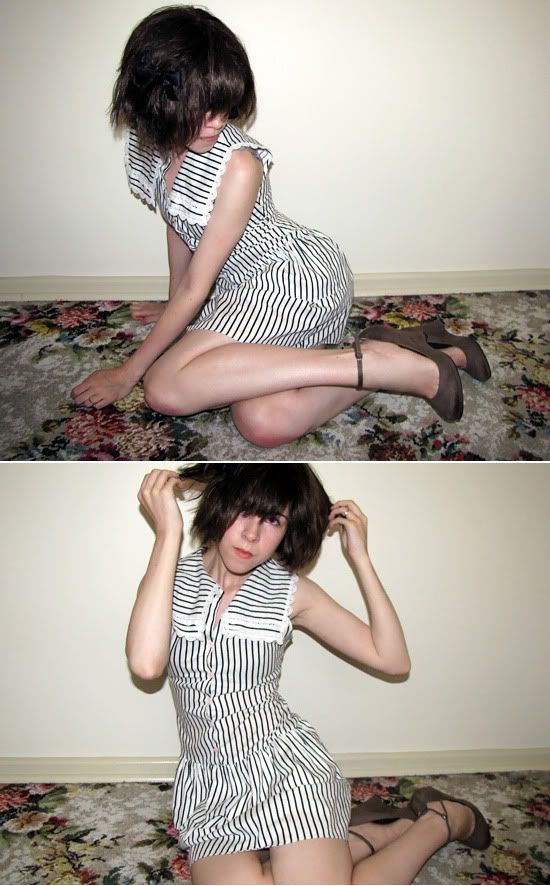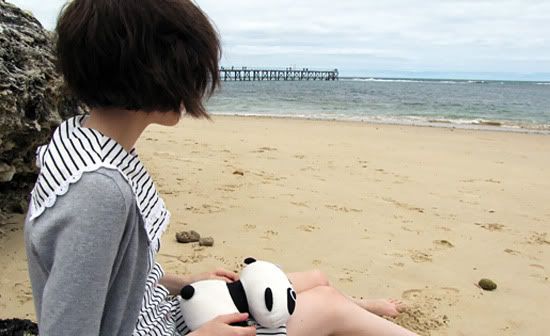 I particularly love the little pink buttons and oversized collar that can be worn over or under another top, or with a ribbon tied into a bow beneath it.
♥ Vintage sailor dress via Etsy
♥ Target suedette wedges
♥ Black bow hair clip via chemist
♥ Three quarter sleeve grey cardigan
♥ Chloe 'Edith' inspired bag (not pictured)
P.S.
The $100 Shopbop voucher giveaway is ending tomorrow so
enter here
if you haven't already!