Since coming across some previews for the Rodarte for Target collection, I have been anticipating the official release. While I feel that some of the combinations are trying too hard to be cool and grungy, I really adore the dresses, two tone socks, lace cardigans, little leather gloves and bow belts.
These are my favourite picks from what I've seen of the collection so far (I'm afraid I really disliked the model they used so I had to crop her head).
Not being able to wait for the official release, I already purchased the nude lace cardigan and am still seriously considering the blue dot dress (too Alice in Wonderland?) and the gorgeous shoulder bow dress in either nude or black.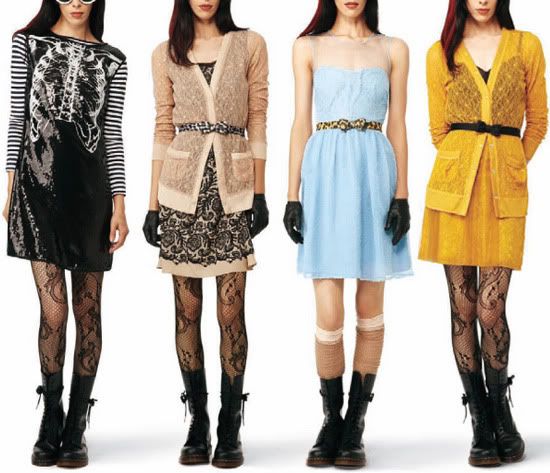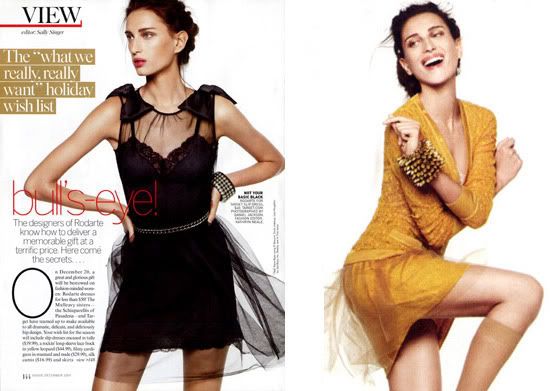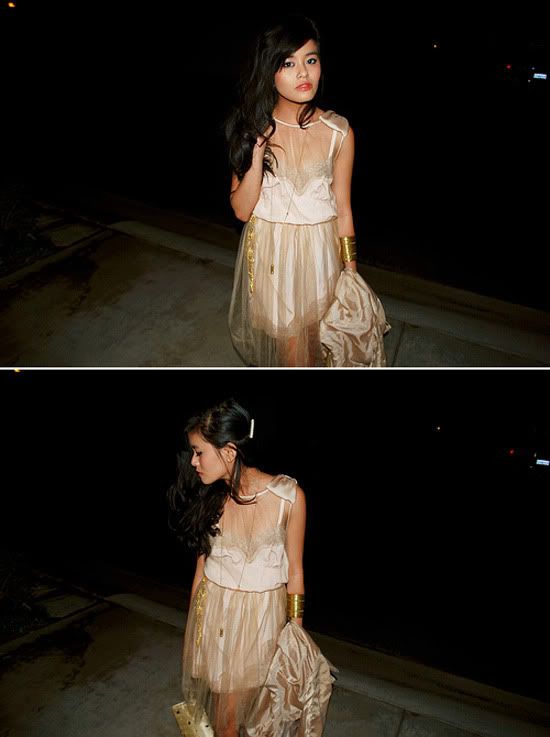 Images courtesy of nitrolicious.com, theoliviaalo.blogspot.com
The collection will be available in store and online at target.com from the 20th December!