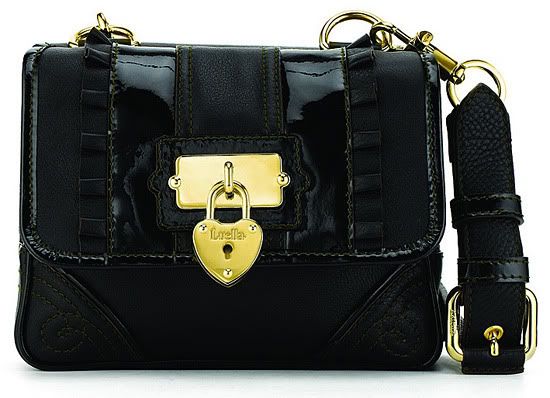 Luella Military Disco bag in black
Image courtesy of luella.com
I utterly and irreversibly fell in love with this bag as soon as I saw it. The appealing contrast of textures, the subtle frills, and the icing on the cake: a heart-shaped padlock, make it irresistible. Unfortunately, it's sold out on the Luella site where it was marked down to 60% off. Ah I would love to own just one piece of Luella.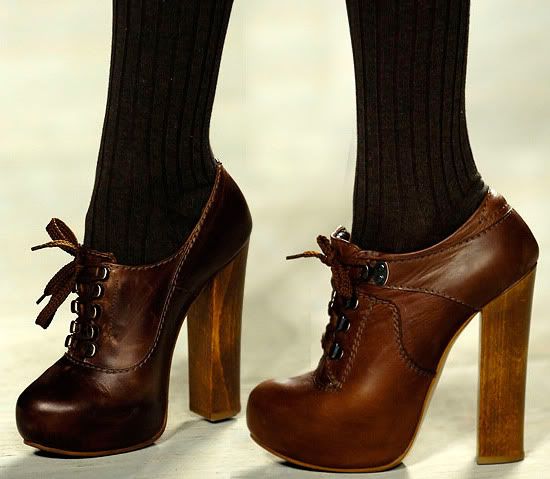 Chloe A/W 06 Silverado platform booties
Image courtesy of style.com
Four years is far too long to be lusting after one pair of shoes. Sadly though, that's exactly what I've been doing, and I honestly never thought I would be able to afford a pair of these gorgeous Chloe oxfords (see what being a student does to your morale?). But four years is a long time and the prices have dropped since then! You'll find me scouring eBay for a pair of these ... at least three times a day.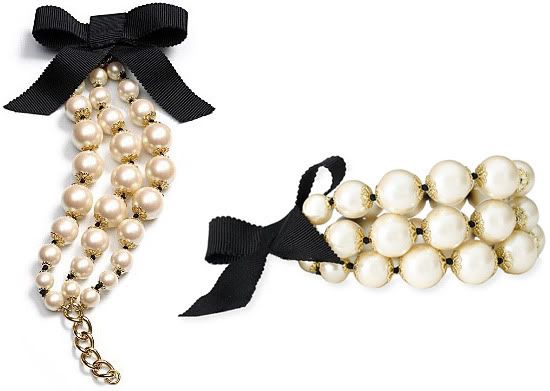 Kate Spade Waldorf triple strand pearl bracelet
Image courtesy of nordstrom.com
I have been neglecting my arm candy of late. I wore my CC Skye-inspired double wrap until I grew sick of the sight of it, then alternated between stacks of silver or gold bangles, but my heart lies with statement pieces. While searching for a pearl bracelet I came across this one by Kate Spade, which is superior in design by far. The detail of the little gold cups between each pearl makes it truly stunning, as does the touch of the black grosgrain ribbon.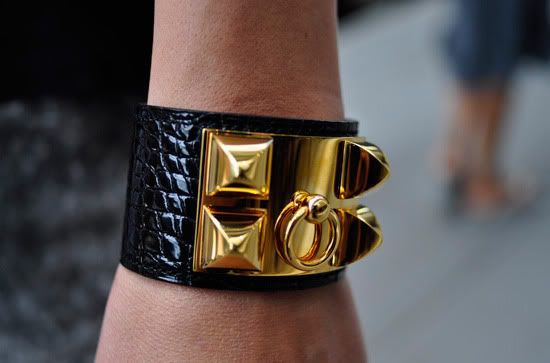 Hermes Collier de Chien cuff bracelet
Image source unknown
As I said before: I love statement pieces. And what makes more of a statement than the gorgeous Collier de Chien cuff by Hermes? I'm very fond of the black crocodile leather with gold hardware but for myself I would choose a soft brown leather with gold hardware. I wish someone would make an inspired-by version already.