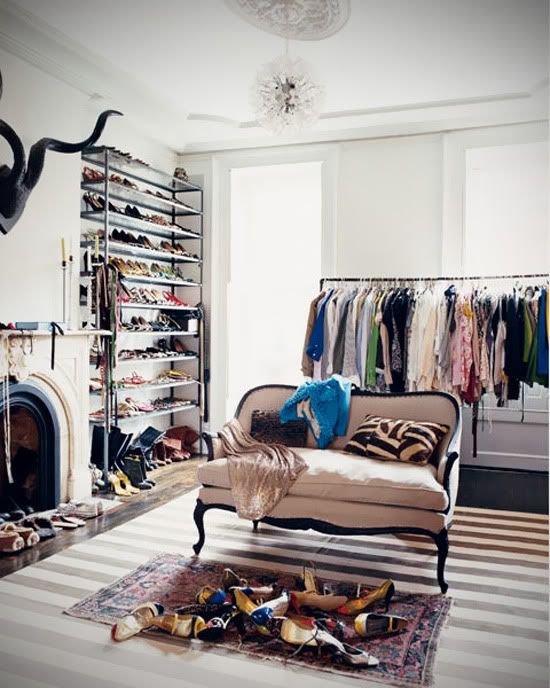 Image source unknown
Around 2-3 times a year I do a wardrobe clean out where I go through my entire wardrobe and either donate or sell the things that are just wasting space. Most of the time it's because I no longer like the particular piece, but I also clear out the things I feel no longer suit me, and things I haven't worn in over nine months.
Around this time last year was the first time I seriously decluttered my wardrobe, with the help of Gala Darling's
Wardrobe Taming guide
. I found this guide immensely helpful as I was overwhelmed by the sheer amount of stuff I had collected in my teens and just did not know where to start.
After getting my wardrobe more under control after the first major overhaul, I now go over it at the beginning of every Spring, Autumn and New Year. I have put up the first lot of clothing that hasn't been donated on my Shop Sushi blog; mostly dresses, skirts and shorts. I also went through all my old shoes that have been in storage for years so will be putting up many pairs of 80's and 90's relics in Part 2!