Happy easter to everyone! These are some of the birthday presents I received last month, mixed with a few old favourites. Also, say hello to my new April sponsor,
Freez
, who will also be spoiling lucky readers with a great giveaway later this month.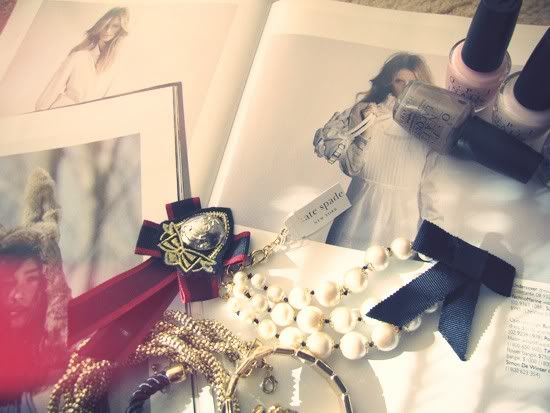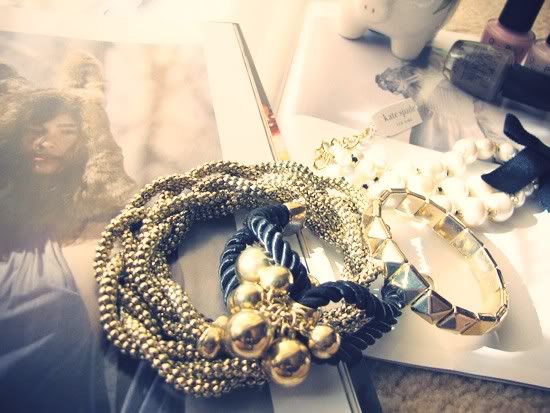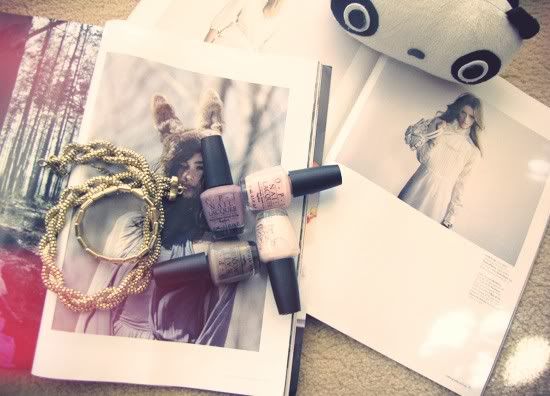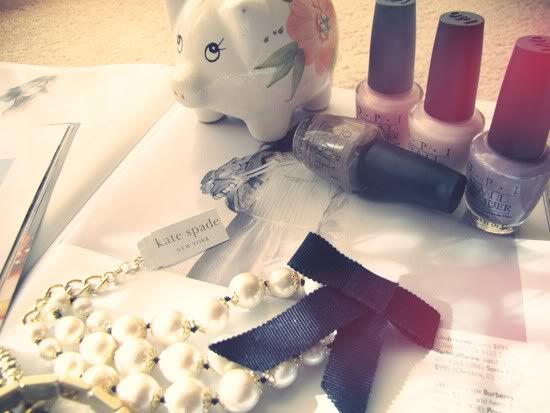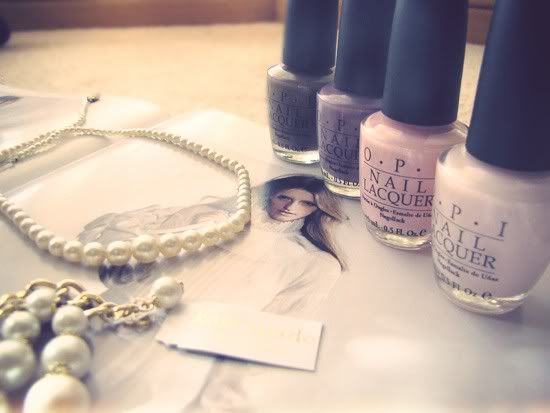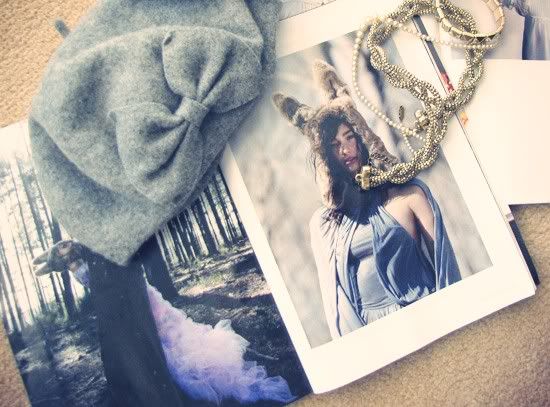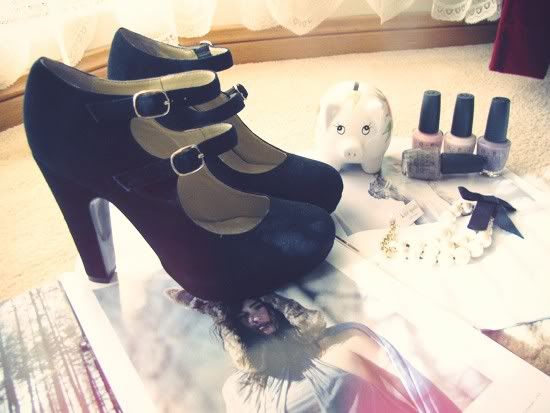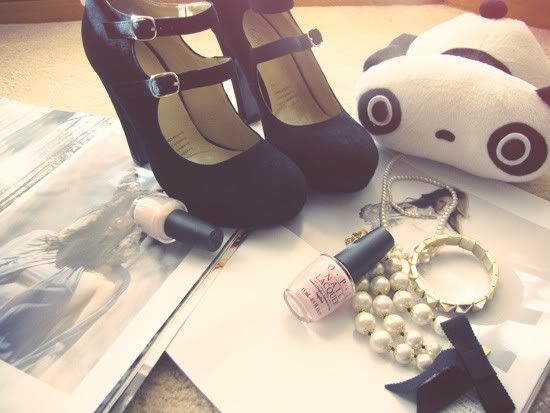 ♥ Kate Spade 'Waldorf' pearl bracelet
♥ Sportsgirl ribbon brooch
♥ Diva necklace and bracelets
♥ OPI nail laquers
♥ vintage pearl necklace from grandmother
♥ Equip wool bow beret
♥ Sportsgirl 'Charlotte' double buckle heels
In the morning my fiance surprised me with some gold wrapped chocolates and hand picked roses - very sweet!