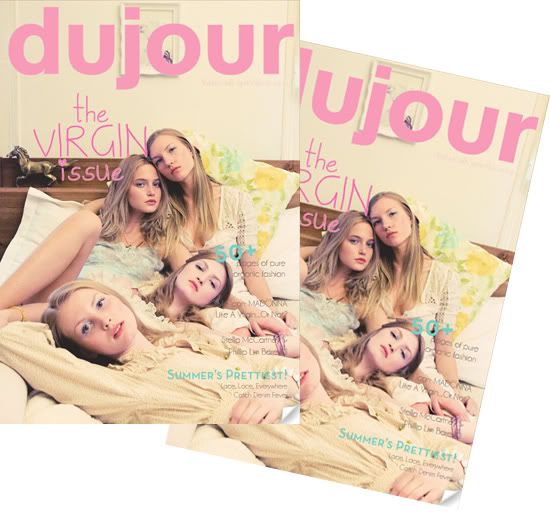 The latest issue of Dujour Magazine, the Virgin Issue, is officially out now! I've been very busy these past few weeks searching for pretty products, tracking new trends, creating mood boards, and noting runway collections. It makes me very happy to see the finished product created by all the amazing girls at Dujour. Below is a peek at some of the pages I contributed to in this issue.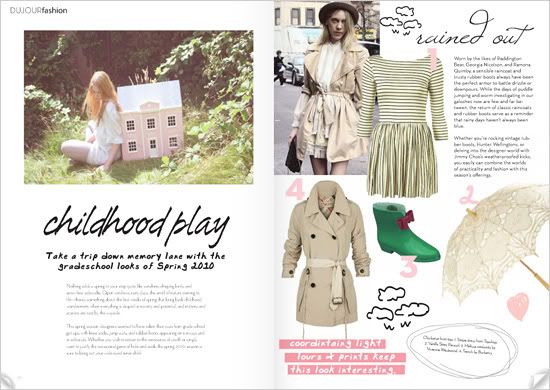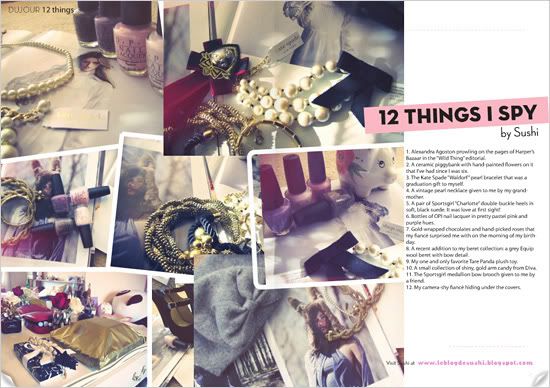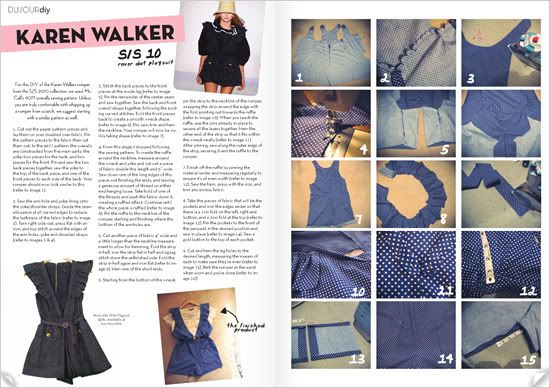 If you're interested in reading the entire issue, Dujour Magazine offers a one year digital subscription for USD $12.00, or you can purchase a print copy for USD $26.00 each. Please visit the
Dujour website
to subscribe!
P.S. Also, I will be posting a step-by-step DIY of the Karen Walker playsuit very soon.