I managed to take these photos just in time yesterday; as soon as I went inside it started pouring. I do mostly prefer the cooler weather but am starting to look forward to warm spring days and wearing pastels, pastels and more pastels.
At the moment I'm making do with layering neutral colours. Speaking of which, this gorgeous grey chiffon dress was sent to me by
Button N Thread Boutique
, a sparkly new sponsor of Le Blog de Sushi. I really love the extra detail it brings to an outfit with the the pleats and alternating metal/fabric strands on the front. Button N Thread offer world-wide shipping and their great range of pretty clothing and accessories are all under AUD $45.00!
The ankle boots are a vintage find from eBay. I was excited when I saw they had a low heel but where still cute because I have to walk everywhere here. Unfortunately, I fell into the trap of thinking lower heel equals more comfort, when actually I would be better off wearing my 4" Chloe booties than these. Oh well, they probably just need some wearing in.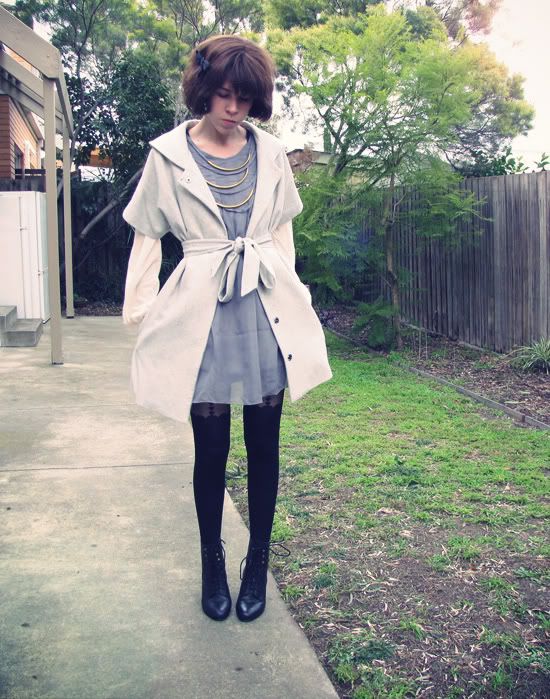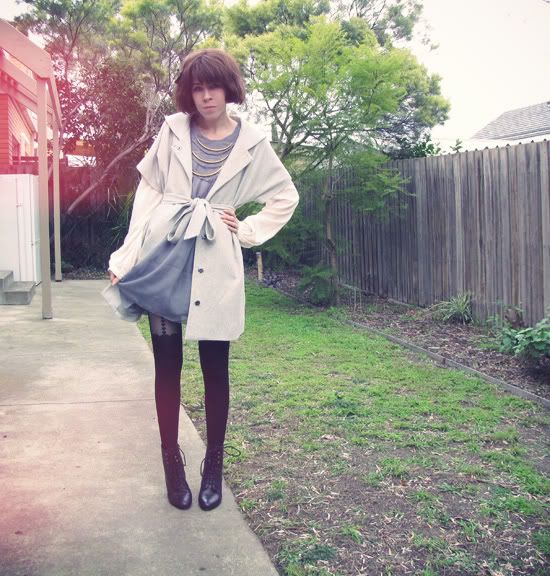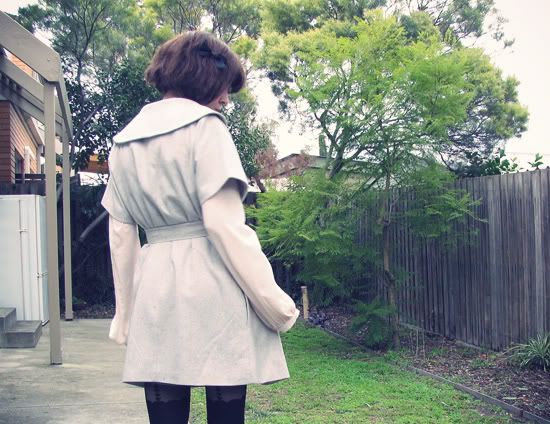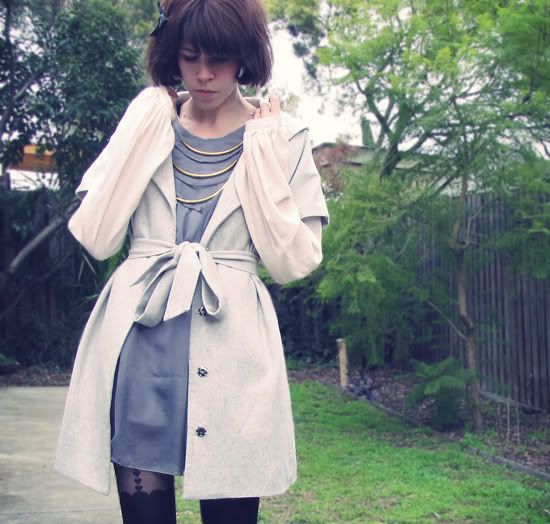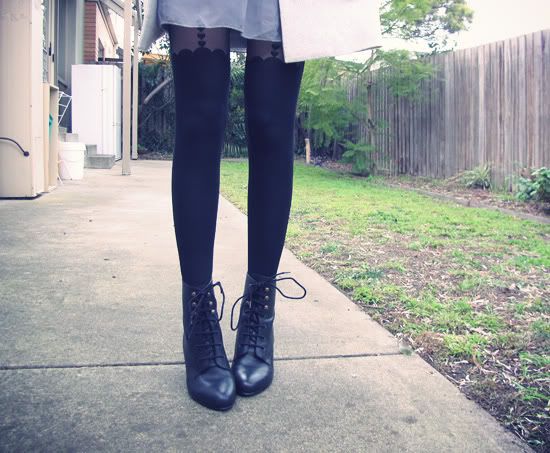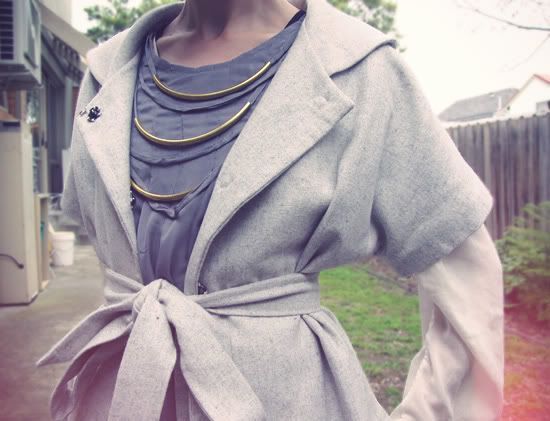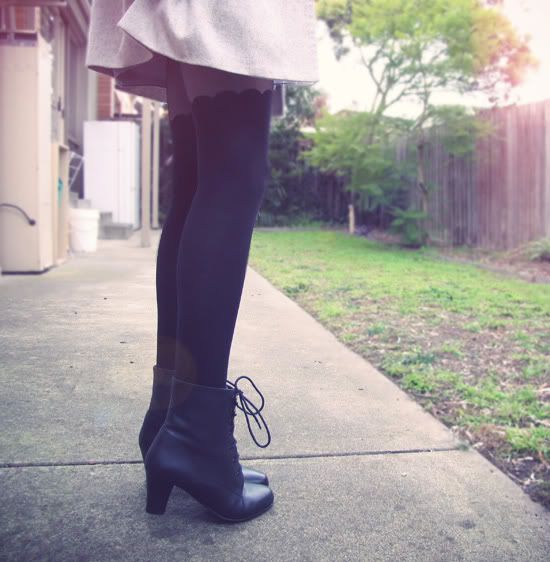 ♥ Chiffon & metal detail dress courtesy of Button N Thread | available here
♥ Luka & Marc long sleeved blouse
♥ Asos heart suspender tights