This Lover romper is probably one of my favourite eBay purchases to date. I've seen the dress version floating around, which I was partial to, but once I laid eyes on the romper version it was love! Having to wear it with heavy winter layers doesn't do it justice, but I'm much too impatient to wait until spring.
Sadly, every time I wear my Midas boots the soft suede slouches lower and lower. They're not really over-the-knee anymore but I don't know what to do to them to make them stay up! Does anyone have any tips?
P.S.
Enter the giveway
for your chance to win your choice of anything on Gosh Celebrity Fashion or a $25.00 gift card from Jewel Me Pretty!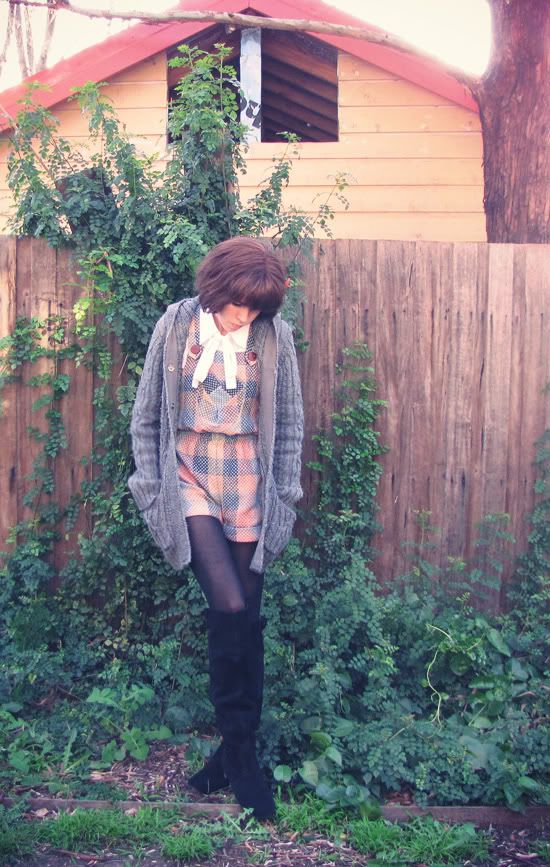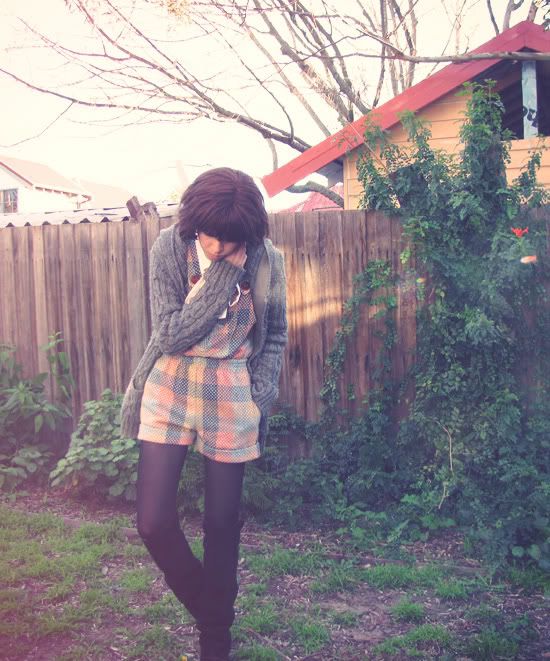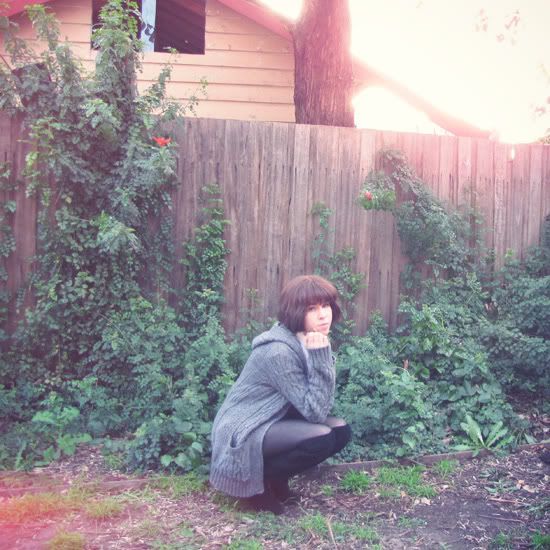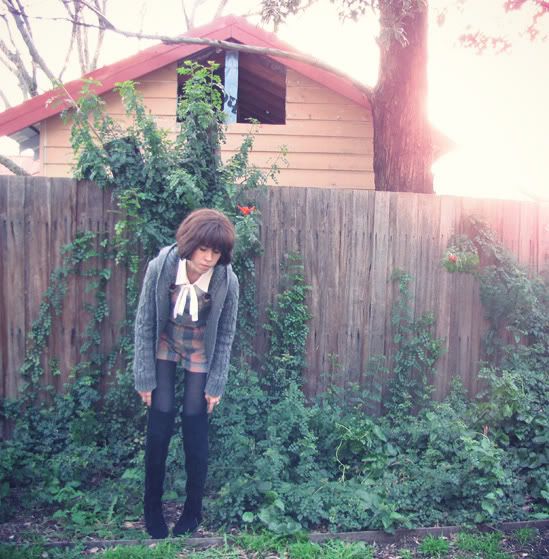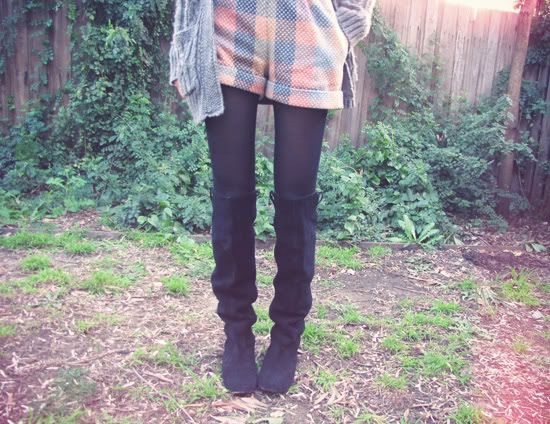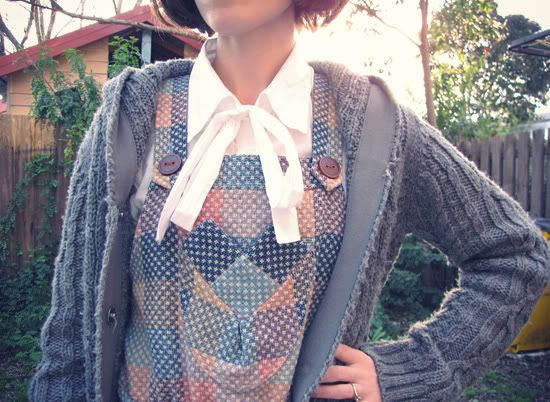 ♥ Sportsgirl oversized cableknit cardigan
♥ Lover 'About a Girl' overalls/romper
♥ Valley Girl bow blouse
♥ Midas over-the-knee suede boots