Here's a quick outfit post before I go to bed. The blouse I found at Savers, along with about five other things that were all $5 each. I'm planning on checking out the one in Brunswick very soon. The booties are also a new buy from eBay and I quite like them except they cut into my poor, delicate feet around the top.
This cardigan was sent to me by a lovely Le Blog de Sushi sponsor,
Button N Thread Boutique
, and is super comfortable (plus I can't get past the pastel bobbles/spots!). Unfortunately, it's now sold out, but Button N Thread have a whole new range of inexpensive dresses, including some very Gossip Girl inspired ones, that are definitely worth taking a look at. Good night for now!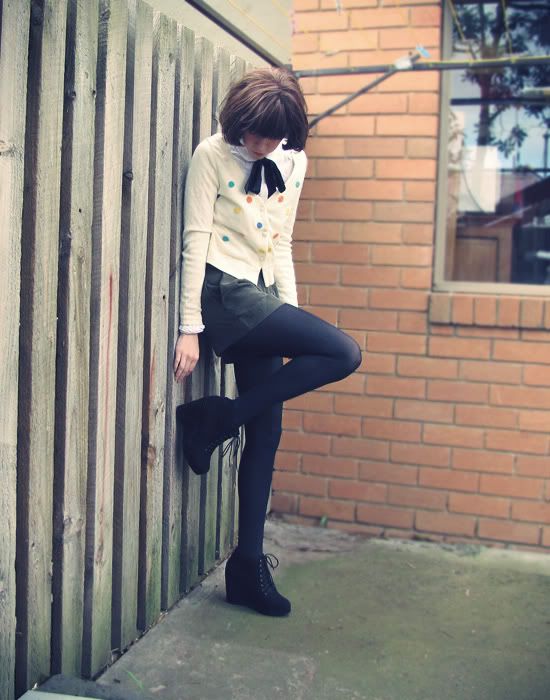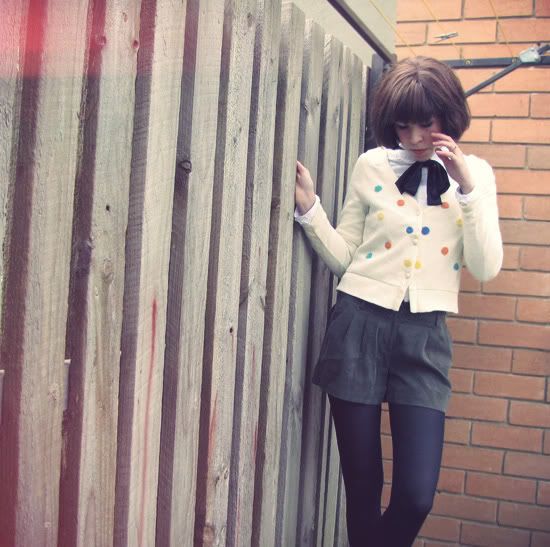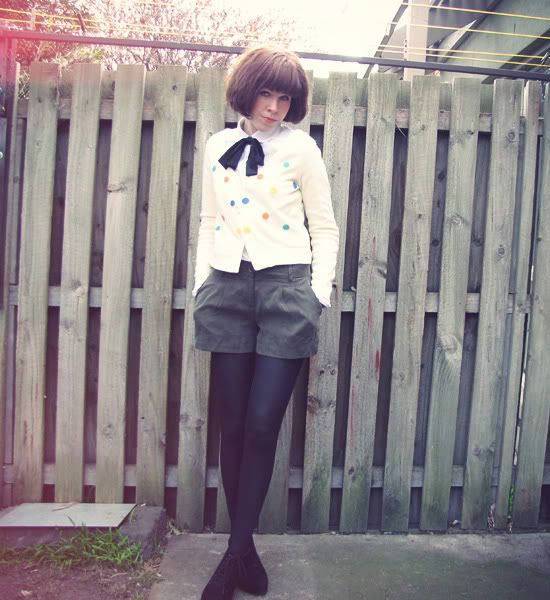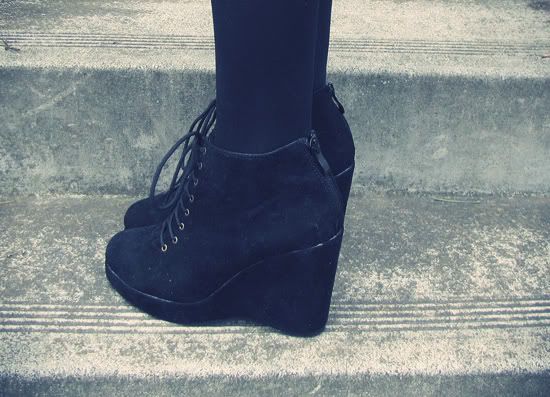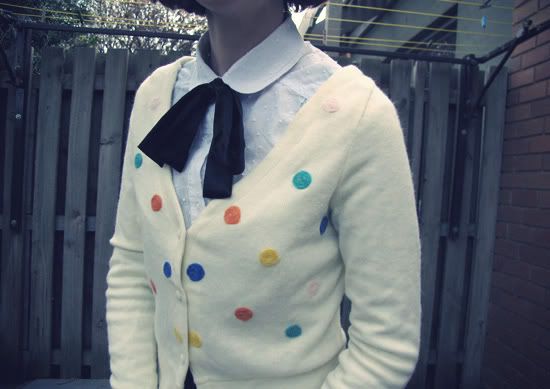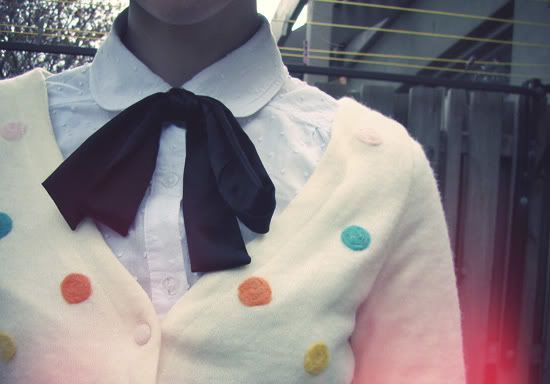 ♥ Savers peter pan collar blouse
♥ Bardot satin neck tie
♥ Forever 21 lycel shorts
♥ eBay suedette wedge booties