This is what I wore to the first fashion week runway show I went to last week. It was freezing cold but I wanted to look a bit Spring-y and 50's inspired so I decided to on my favourite vintage 1950's dress, crystal drop earrings from the Alex Perry for Diva range, YSL arty ovale ring, black tights and black Chloe silverado booties (plus a giant coat over the top when travelling).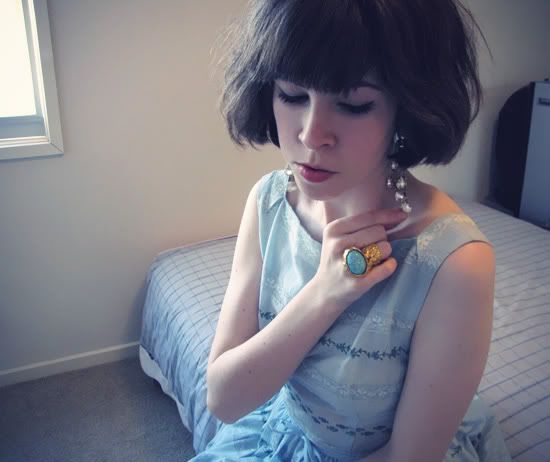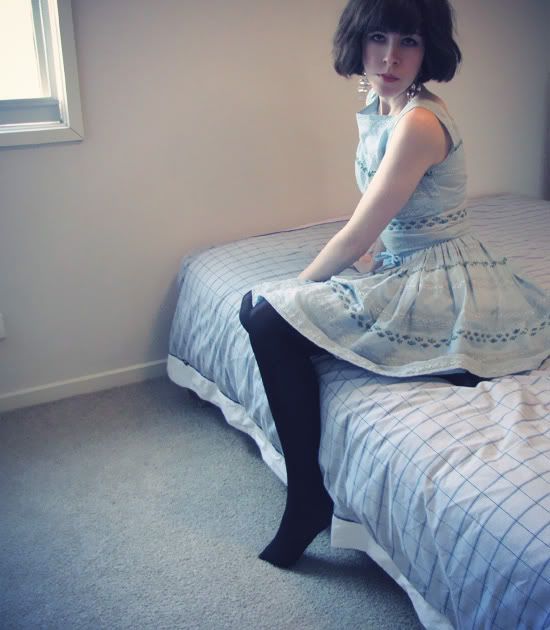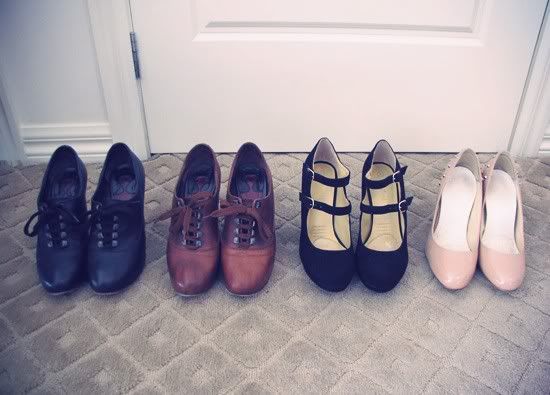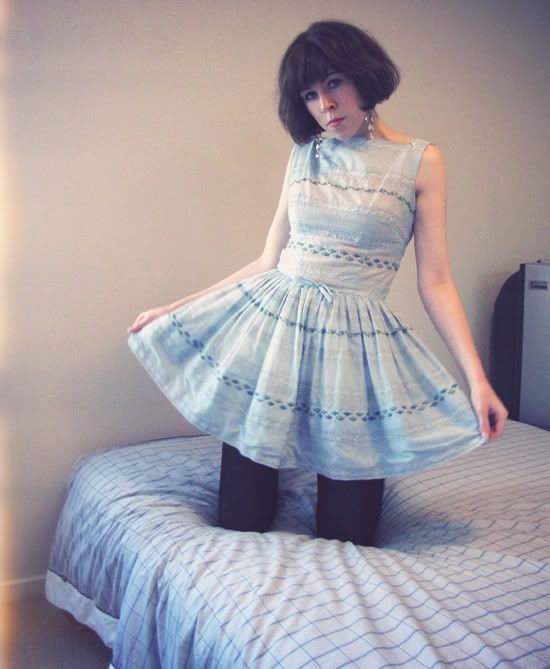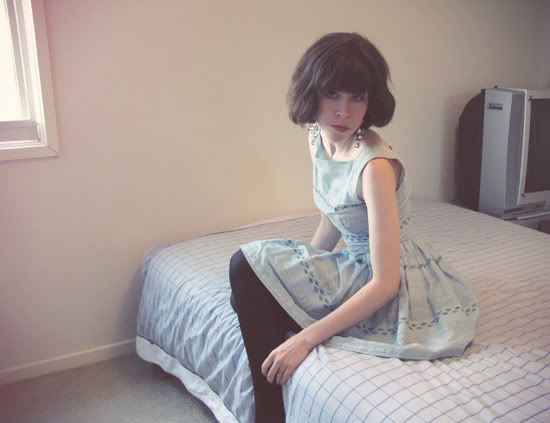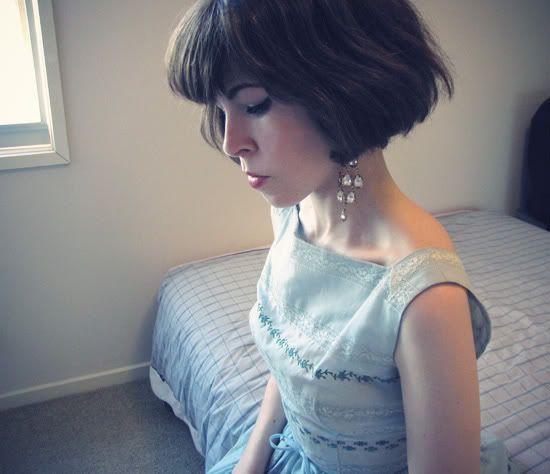 I loved getting gift bags each night and ended up with four (three of which are on their way to voguettes). The Napoleon lip gloss is a great coral colour and the packaging of the mini Moxie packs are too cute!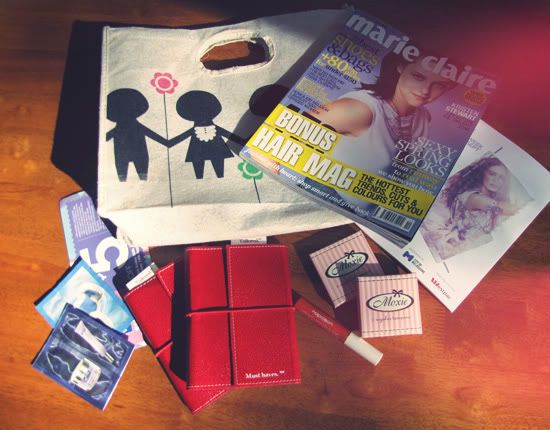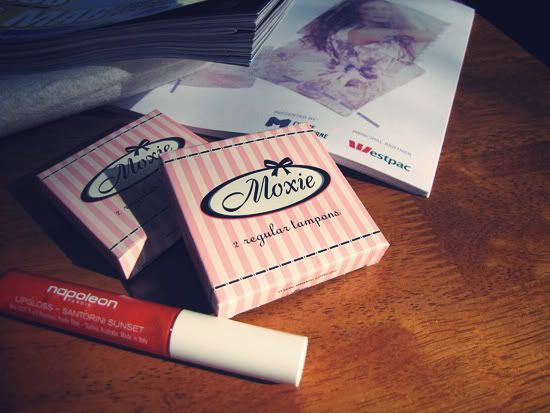 With all the fashion weeks kicking off around the world at this time, Chicisimo has decided to run a 'Street fashion Week' game to celebrate, and I was asked by the lovely Maria to be the host for the Australian Fashion Week category.
Anyone can join in the game simply by heading over to
chicisimo.com
and uploading your look for your country (click the upload' button on the left hand side of your country's page). The theme is:
If your were attending your country's fashion week what would you wear?
I've uploaded my look under Australia, which can be found
here
. Other bloggers that are hosting the game for their countries are
Con dos tacones
from Spain,
I love my blog
from Italy,
.maszerujac po moich rzesach
from Poland,
Voguesuit
from Belgium,
Fahionista Talk
from Canada,
COSMICaroline
from the USA,
Trendrebajas
from Mexico,
Kira fashion
from Brazil,
Try to be stylish
from Indonesia,
Drowning Equilibriums
from the Philippines, and
My Fashion Insider
from Portugal. Have fun lovelies!