So we're half way through the first month of Spring here and it's still cold and overcast almost every day. I don't think I would have survived my first winter in Melbourne without this giant fluffy American Eagle coat to fall back on. I bought it off of eBay a year or so ago while still living in Adelaide, where it was never cold enough to wear it without feeling overdressed.
Today I'm going across town to pick up my roster and uniform (hello, blue polar fleece!) in preparation for working at the Melbourne Show next week. Is anybody planning on going? I'll be working in the showbag hall so come say hi to me if so! I'm sort of looking forward to having my braces tightened again at the end of the month; my teeth are slowly, slowly becoming more even so I can almost smile now (I even managed a small one for these photos!). Have a happy Wednesday!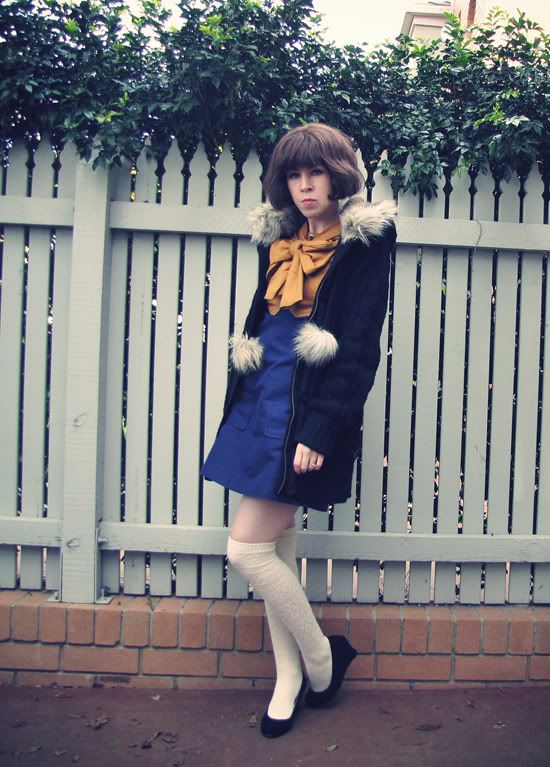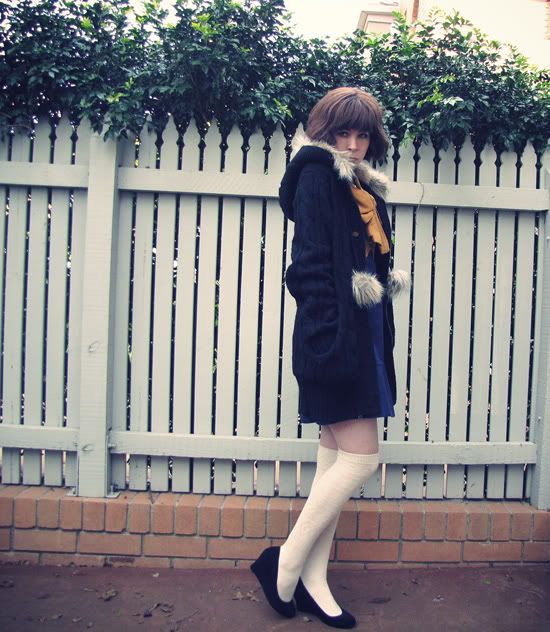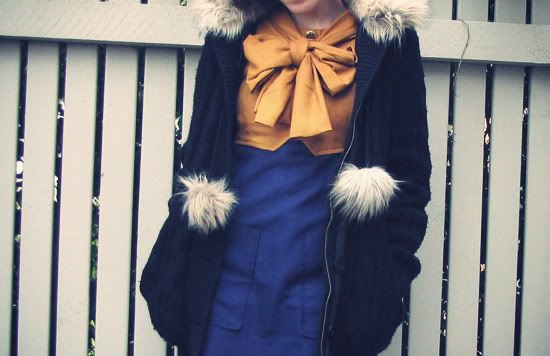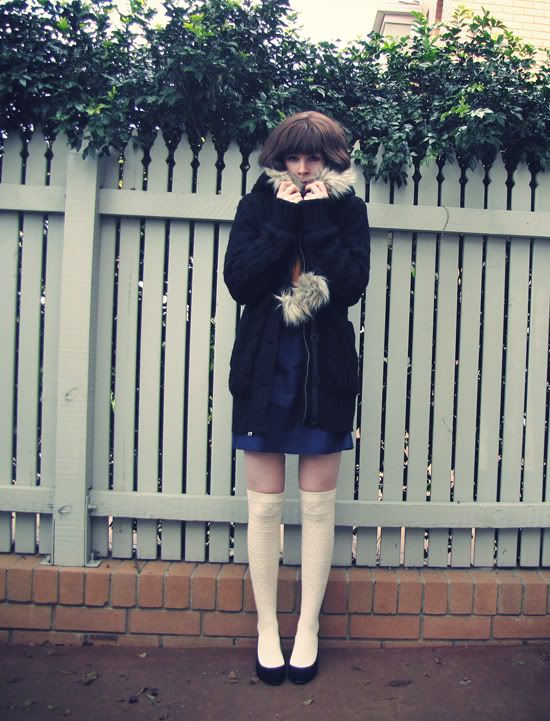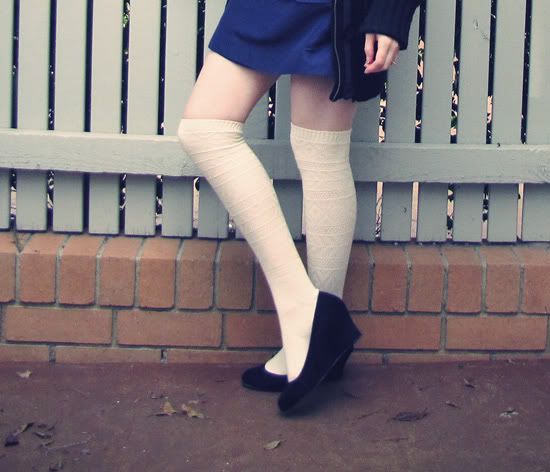 ♥ American Eagle hooded coat
♥ Marc by Marc Jacobs Alessandra dress
♥ Sportsgirl over the knee socks
♥ Rubi Shoes suedette wedges

P.S. Thank you to Spilled Milk Magazine for featuring me in the 'blog style' section of the current issue! The magazine can be viewed
online here
and I'm on page 31 opposite the cute Elizabeth from Delightfully Tacky.