Sretsis Kiki velvet dress
Images courtesy of wikifashion.com
I never thought I would get my hands on one of these dresses from the Sretsis Metamorphosis collection. A few months ago I missed out on Sretsis Charlotte dress I tried to win on eBay and, although I searched for months, I didn't end up finding another one. But this more than makes it up! The Kiki dress fits so nicely and is the most beautiful deep teal colour I've ever seen, not to mention I love the oversized peter pan collar and transparent sleeves.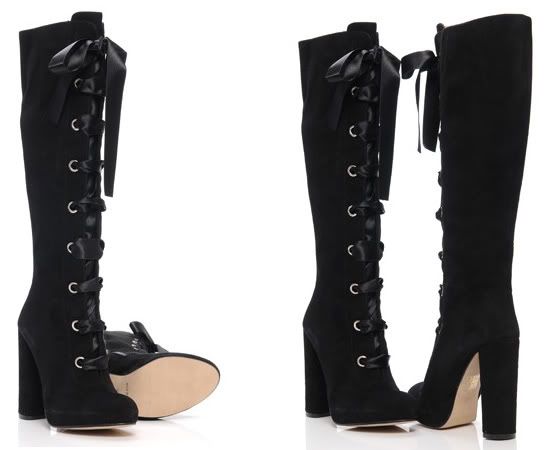 Datino suede lace-up boots in Ante Negro
Images courtesy of ozsale.com.au
The boots of my dreams popped up on ozsale.com.au, one of those private sale event web stores similar to Gilt (and I would definitely recommend signing up if you're Australian!). These boots are knee-high, made from suede and purchased for 70% off RRP! Fingers crossed I can walk in them.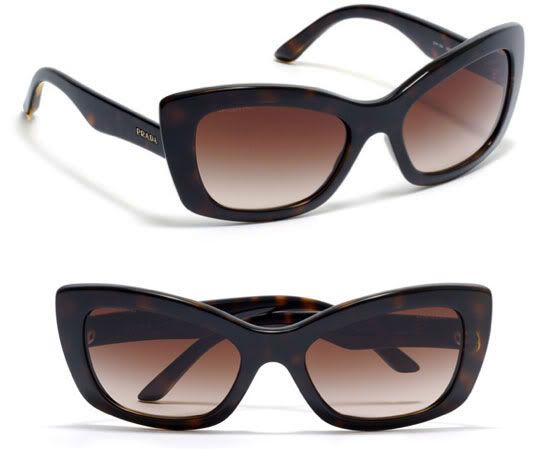 Prada PR 19MS cat-eye sunglasses in Tortoiseshell
Images courtesy of solaris-sunglass.com
After seeing the pink and clear versions of these in the Prada S/S 2010 campaign (which I'll probably post soon) and on various bloggers, the Prada PR 19MS sunglasses went straight onto my wishlist. I can't get enough of 50's inspired fashion right now and I think these are the perfect, classic accessory to channel this style. Although I was tempted to get the pink ones, the practicality of the tortoiseshell colour won out in the end.