Previously I wrote a post about good parcel forwarding services from the US, which can be
read here
. I've decided to follow it up with a UK edition as some things can be purchased for a better price or are only available from UK sites/stores.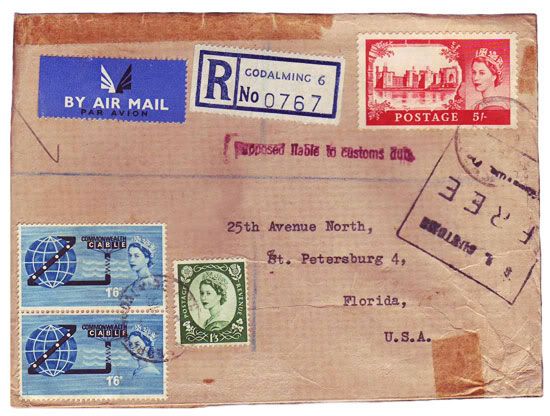 One of the problems I ran into while wanting to purchase a Mango item from Asos is that Asos won't ship Mango items to Australia (most likely because Mango has stores here that sell the same items at a high mark up and don't want their Australian customers to purchase their goods via Asos instead).
To get around this issue and to purchase from other UK stores that don't ship to Australia, I started using the services of Briony Buys UK. I found this parcel forwarding service via the Vogue Forums, have used it several times, and can definitely recommend it. I have also rounded up a few other parcel forwarding services that I've heard others recommend.
Briony Buys UK is a small, personal parcel forwarding company based in Glasgow. Briony Buys UK is quick to answer emails, accepts PayPal and Australian Bank Deposit, offers very low fees (£5 per order plus PayPal fees if applicable), charges actual shipping costs and allows the buyer to choose which shipping method they'd prefer. Briony Buys Uk also offers an instore shopping service (so you can purchase from shops that don't have an online store) and customers are notified via email on all order updates.

My Uk Mail offers parcel and letter forwarding from you own UK postal address. Their services are based on a membership fee which includes a start up fee of £7, and then either a monthly fee of £10 for short-term users or a yearly fee of £50 (which works out to be £4.17 p/m) for long-term users. Parcels attract a £2 handling fee and customers can choose Airmail (only for parcels under 2kg in weight), Courier, Air Freight or Ocean Freight (for parcels over 100kg) as their shipping method.

UK Brands Worldwide offers 'shop & ship' parcel forwarding for stores will only take UK Credit Cards, the usual parcel forwarding service when you can purchase the item yourself and have it shipped to their address, and also offer an eBay.co.uk bidding service. Orders totaling less than £240 incur a £12 fee while orders £240 and above will be charged a fee of 5% of the total purchase fee. Customers also have to cover PayPal fees and cost of shipping, which is invoiced after the goods are received from the store by UK Brands Worldwide.

Like Briony Buys UK, Skypax offers regular parcel forwarding and a shopping concierge service where they will visit a store or make a purchase for you on a UK website. Skypax charges a £12 fee for regular parcel forwarding and a 15% charge of your total order value (minimum service charge of £49) for its shopping concierge service. They offer shipping via Royal Mail for parcels under 2kg and courier for heavier ones. Parcels are insured up to £100 and you can email them for shipping quotes.
As I noted in the US edition, If you're worried about ordering for the first time from a parcel forwarder, you can email them first with any questions, make an inexpensive first time purchase, and search forums for experiences others have had with the same business.
Also, I have bought a lot of things from the US and UK and I would recommend having your UK parcels registered as I've found the Royal Mail isn't as reliable as USPS. If you have any questions or your own parcel forwarding recommendations/experiences, please leave a comment!