With the amazing exchange rate we've been seeing lately, I've been doing possibly more than my fair share of online shopping. Even though we're going into summer soon in Australia, the things I found on Asos were just too tempting to pass by, so I decided to buy them now anyway and get some wear out of them while the weather is still reasonably cool!
I had a hard time choosing between the sweater and cardigan version of this Darling pom pom top. The cardigan won out in the end because I thought it looked a bit sleeker without the bell sleeves that the sweater had. And this Asos faux ostrich leather bag is the perfect shape to compliment the lady-like trend I love so much.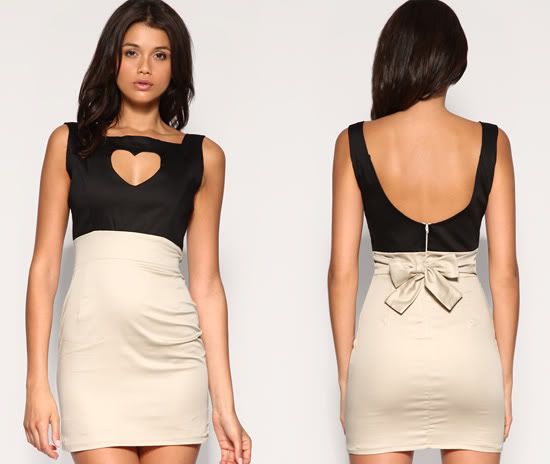 I've been eyeing this TFNC heart cut out dress for a few months and it finally went on sale. It has a Luella-inspired heart cut out on the front, a bow on the back and comes in a classic cream & black colourway - how could I say no for only $30.00? Hopefully the light skirt doesn't make my bum look huge...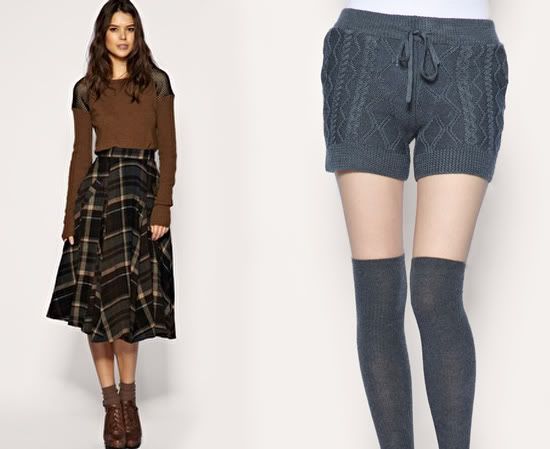 I really want to try out some longer length skirts and dresses and I just love the drape, colour and length of this Mango skirt. I know the knitted bottoms trend is not for everyone, but I think these Asos cable knit shorts have potential (and would be much easier to pull off than the
Stolen Girlfriends Club
hot pants).
And for the boy, a Gant cable knit jumper in cream and some crazy Paul Smith and Happy Socks socks.