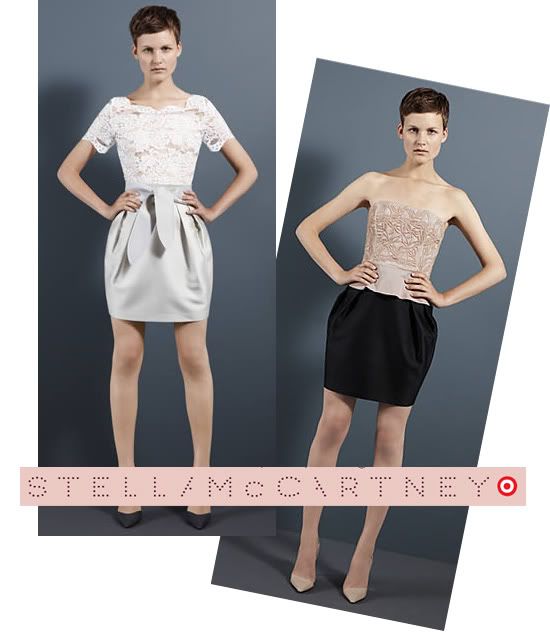 Stella McCartney's second collection for Target was released on the 29th of October. I haven't had a chance to see it in person yet myself but the lace dresses, tops and tulip skirts look really gorgeous in the look book photos. The price point is similar to that of the last collection, though apparently a bit high for the quality of the pieces.
The whole collection is actually quite large and includes much more clothing and a range of accessories too, which can all be seen on the
official site
. I want to try some of these on asap and see if they look good on a normal-sized person! Then wait for the sales...
Lace dress in black $199 | Lace top in ivory $129, tulip skirt in ivory $119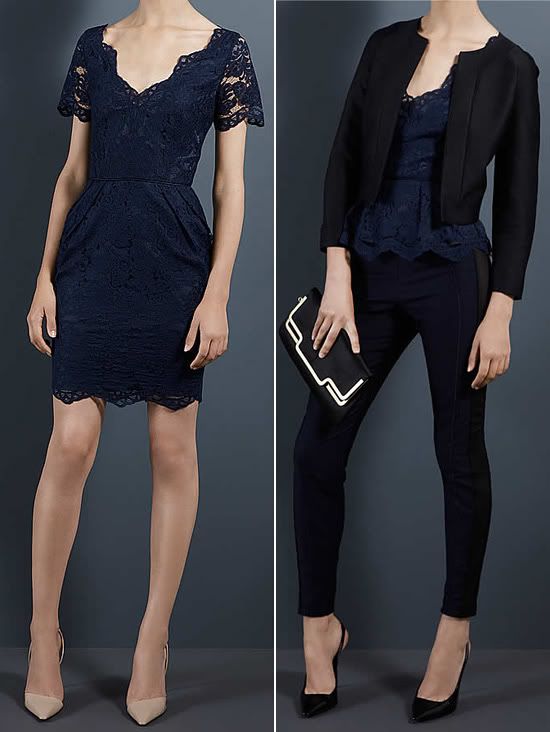 Lace dress in french blue $199 | Short jacket $179, lace top in french blue $149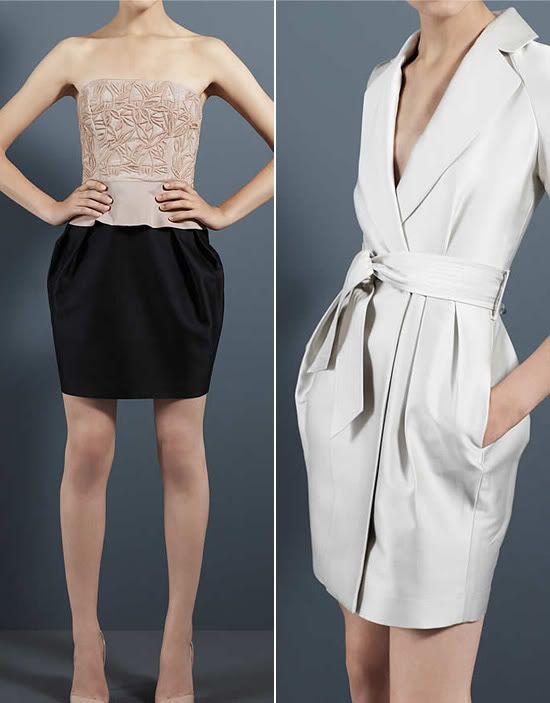 Embroidered corset $159, tulip skirt $119 | Trench dress in ivory $249

Images courtesy of designersfortarget.com.au