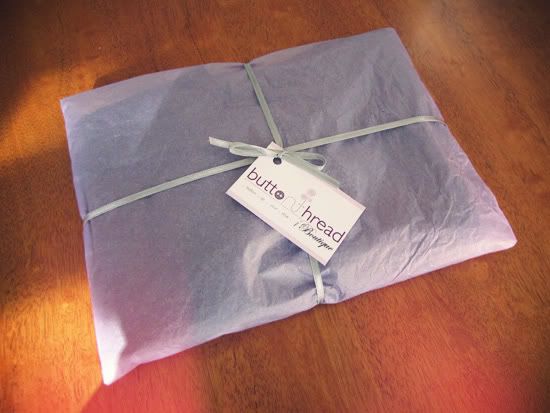 Look what came in the mail, right on time for the gorgeous weather Melbourne's been having these past few days. It's been so unusually nice that I've spent the past two days having picnic lunches in the park. So, on to the contents of the package! I received this dress from Button N Thread Boutique, all beautifully wrapped (thank you BNT).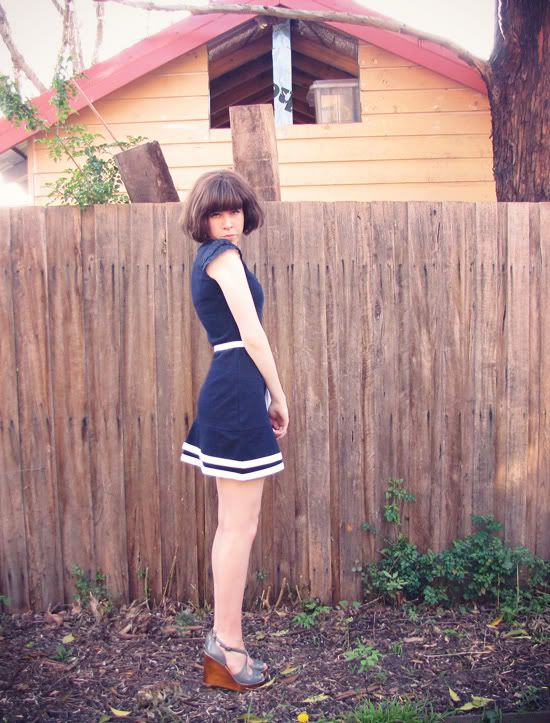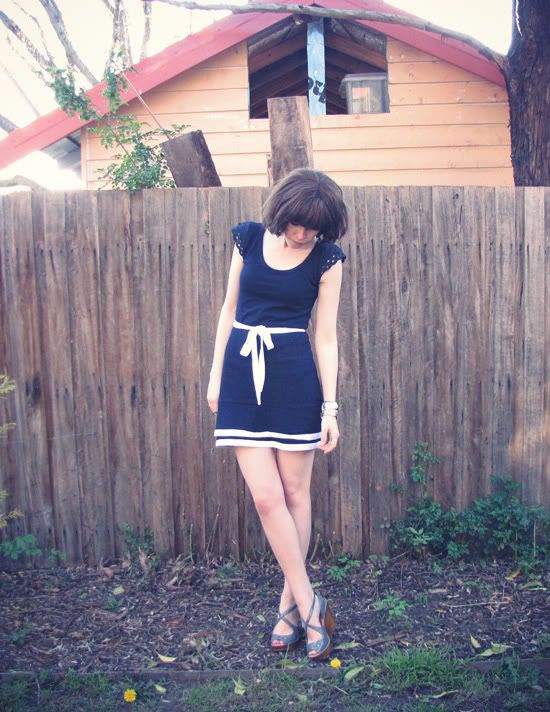 I was worried it would be too clingy at first, but the material is a nice thick cotton so it's very comfortable. I love the white ruffles at the hem and the cotton eyelet detailing on the shoulders. And of course, what dress would be complete without a bow somewhere?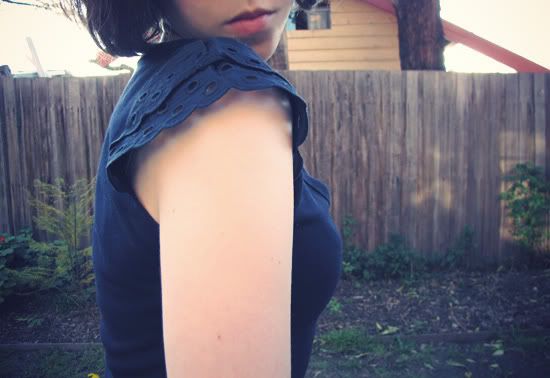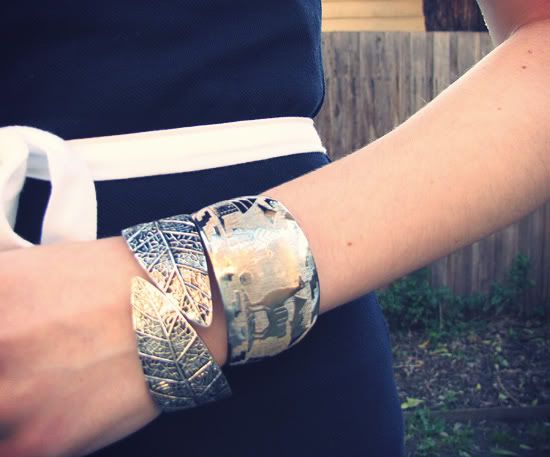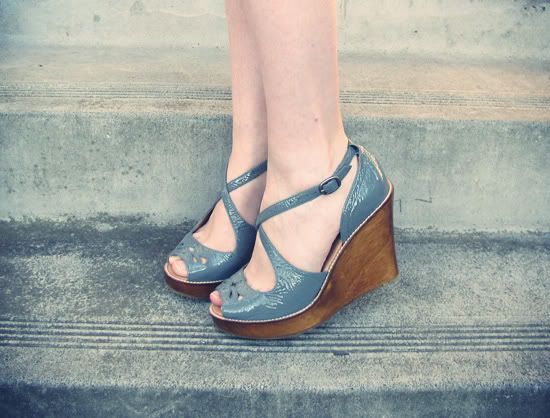 ♥ Button N Thread Barbie dress | available in
navy
&
grey
♥ Topshop patent leather wedges
♥ Diva silver leaf cuff
♥ Llama cuff (gift from friend)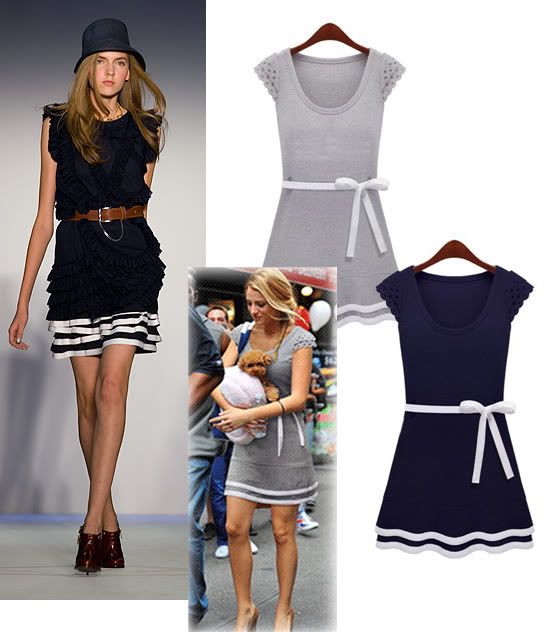 The 'Barbie' dress is modelled off of one seen on Serena in Gossip Girl. Does anyone know which series/episode this photo above is from? I've watched up to episode twenty of season two and don't remember seeing it yet. I think the navy version is very reminiscent of the dress from the karen Walker S/S 2010 collection and, next time I wear it, I'm going to try some layering and a sun hat.