Here's a quick outfit post from today, snapped between packing up our room in preparation for moving house tomorrow and Saturday. I received this top as an early Christmas present in the mail from Tammy of Button N Thread boutique.

Any exciting plans for Christmas? I'm flying back to Adelaide on Saturday night and coming back on the 27th with my sister, who will be staying with us for new years. I don't know about you, but I'm definitely ready to kiss goodbye 2010 and say hello to a new year! Oh and keep an eye out for the Christmas giveaway that will be going up on the weekend.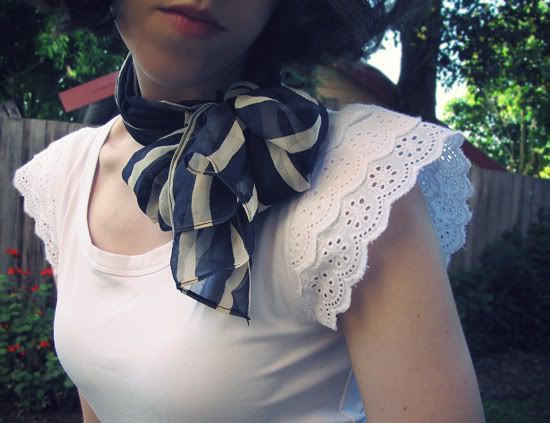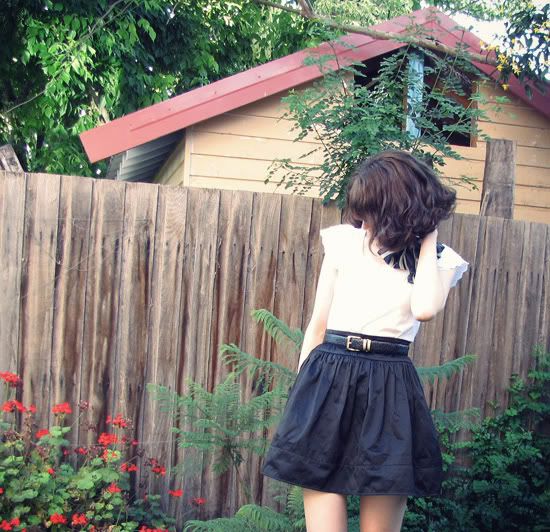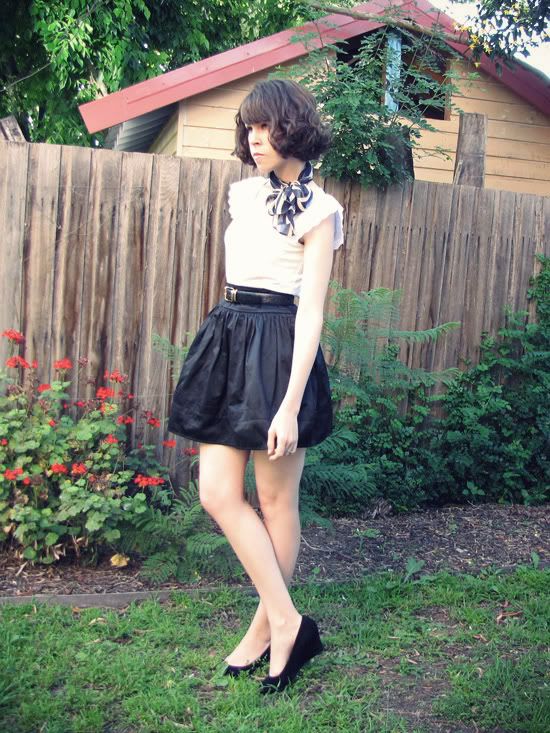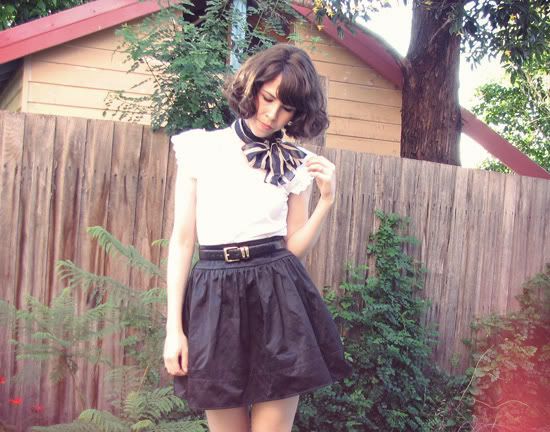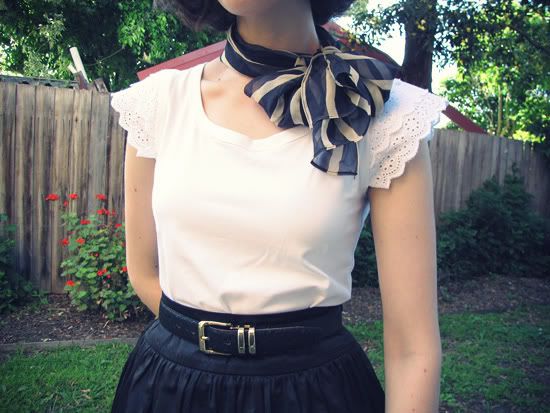 ♥ Button N Thread Barbie top | available in
white
&
black
♥ Silk scarf from Gilles St markets
♥ Savers puff skirt
♥ Leather belt via eBay
♥ Rubi Shoes suede-look wedges
I also received this cute bow headband with the top, both very nicely gift wrapped. For Christmas Button N Thread are doing free shipping, free gift wrapping and including a surprise gift with every purchase!