Last week my sister flew back home after staying with us in the new apartment for nearly a week. It's so quiet without her around! We packed a small picnic lunch and explored the botanic gardens before she left, taking time out for a few outfit photos. Like last time, we didn't mean to dress so similarly, it just happened...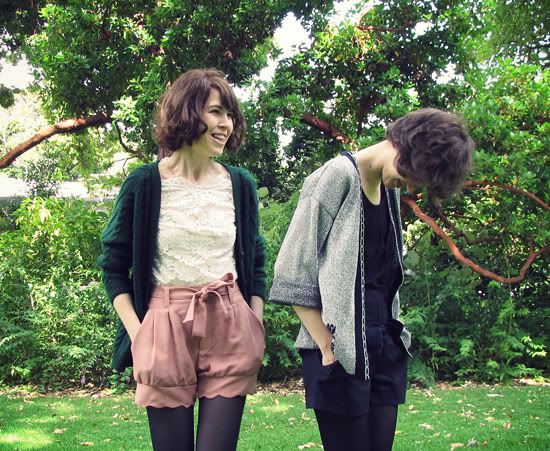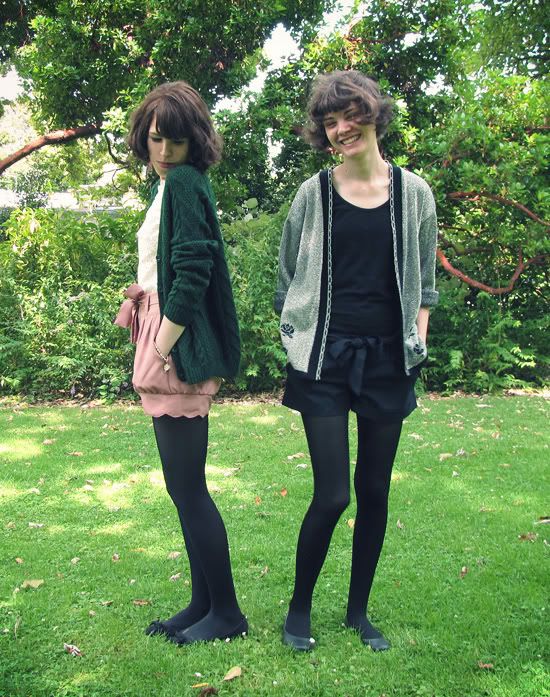 The vintage cardigan I'm wearing was sent to me by Twin Cat Vintage, and I just have to include a picture of the packaging it arrived in because it's so damn cute! I was very impressed (and always am by extraordinary packaging).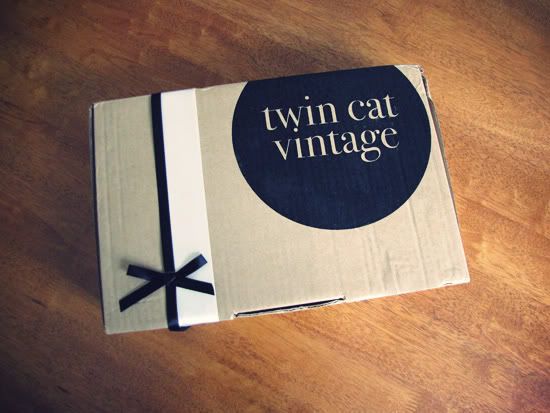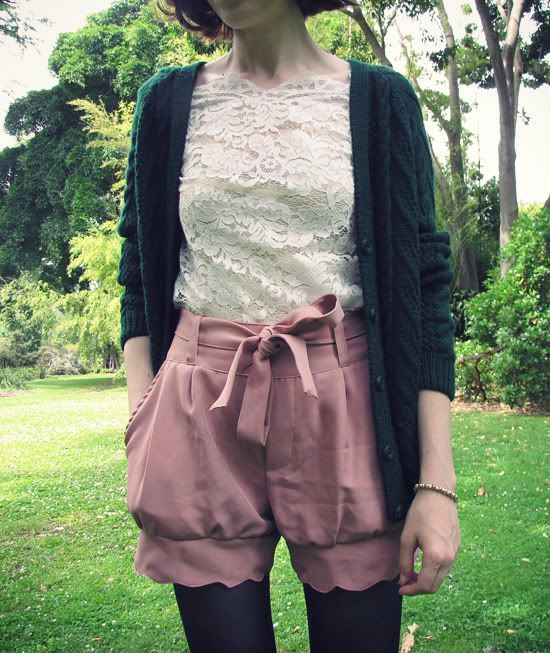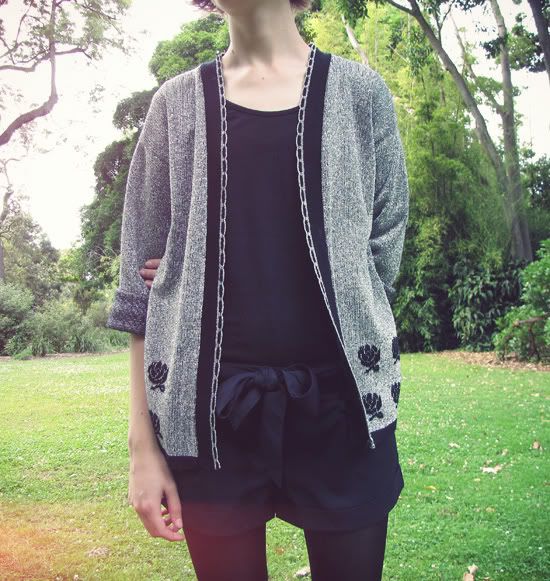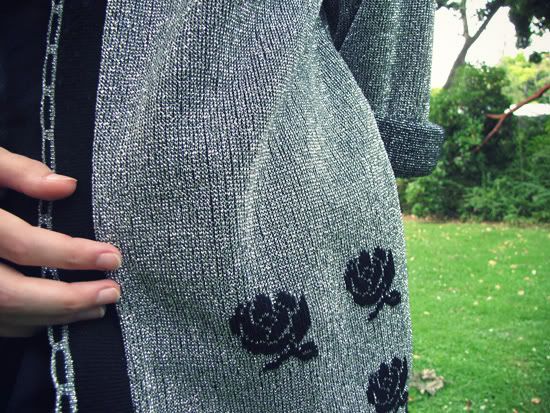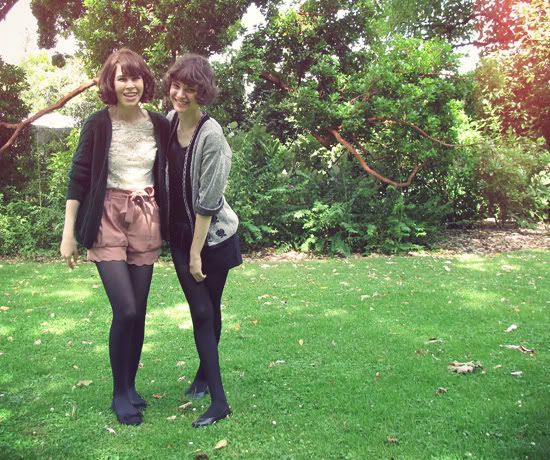 Me
♥ vintage cableknit cardi c/o
Twin Cat Vintage
♥ Stella McCartney for Target lace tee
♥ Rose scalloped shorts c/o
Style Sofia
♥ Sportsgirl charm bracelet
♥ Rubi Shoes ballet flats
My sister
♥ thrifted 1980's cardi
♥ Target basics tee
♥ Forever 21 shorts
♥ Kmart ballet flats
P.S. I decided to size up in the Stella McCartney lace tee, so the original size 6 I purchased can be bought on
my eBay
(and I'm happy to ship internationally).