I've been wearing this dress nearly non-stop since receiving it from Kate, the amazing Director of
Frankie Sunshine
. It came beautifully wrapped and, after a few nips and tucks, fit perfectly through the body, ending in a poofy, tulle-petticoated skirt (my favourite kind!). It's meant to be cheetah print but it reminds me of a giraffe for some reason so I refer to it as my giraffe dress.
Another favourite that I've been wearing a lot lately is this maxi ribbon ring from
Style Sofia
. It goes with everything, hasn't tarnished at all and is the perfect size. Also, I just realised in a matter of days it's going to be my baby blog's second birthday! Amazing how time flies!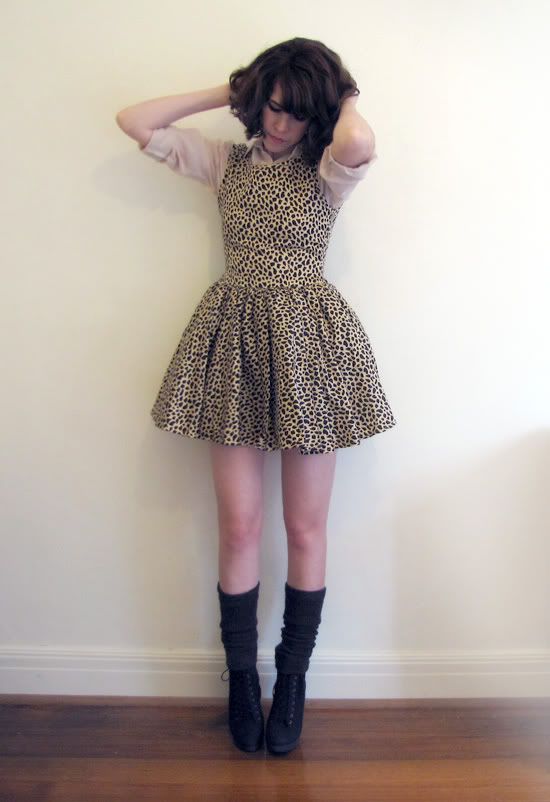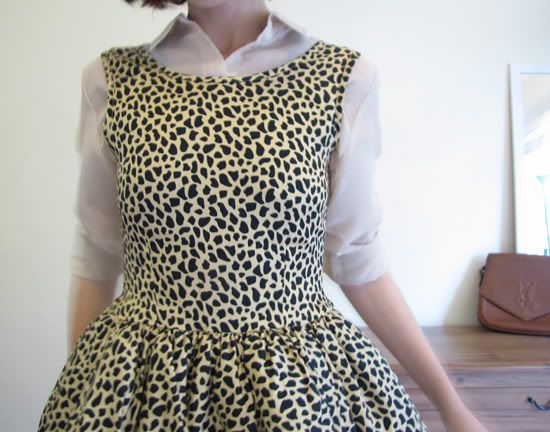 ♥ May aurora dress C/O Frankie Sunshine |
available here
♥ Sparkle & Fade shirt via Urban Outfitters
♥ Maxi ribbon ring C/O Style Sofia |
available here
♥ Asos wool mix cable knit socks
♥ Deena & Ozzy wedge boots via Urban Outfitters