So this is what I wore to my first day interning at Nicole Fendel Jewellery. It's really interesting to see how everything is run behind the scenes and Nicole is lovely (as is the other intern who recognised me from my blog)!
The dress I wore is a gift from
wholesale-dress.net
, an online clothing wholesaler that sells super cheap clothes, shoes and accessories. For $7.00 this dress is surprisingly comfortable and a great fit, so no complaints there!
I may or may not have gone on a thigh high sock buying spree and purchased four pairs from the Asos sale. Ok, well I did, but I only have this pair of black ones which I've worn to death and I absolutely need a medium grey, dark grey, choc brown and back up black pair so it was well justified.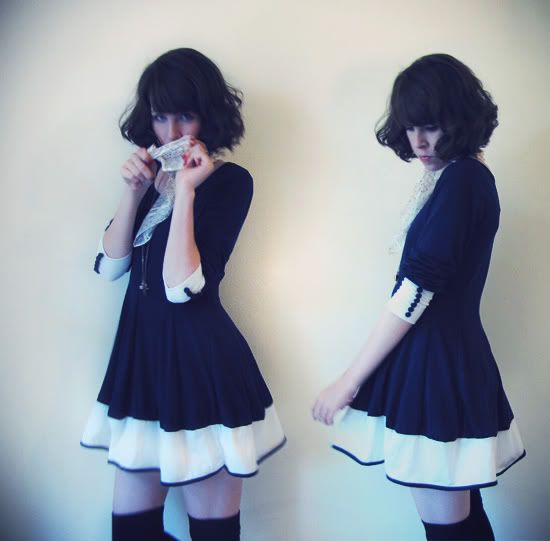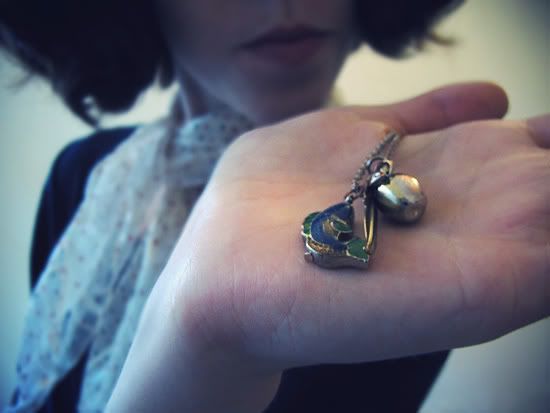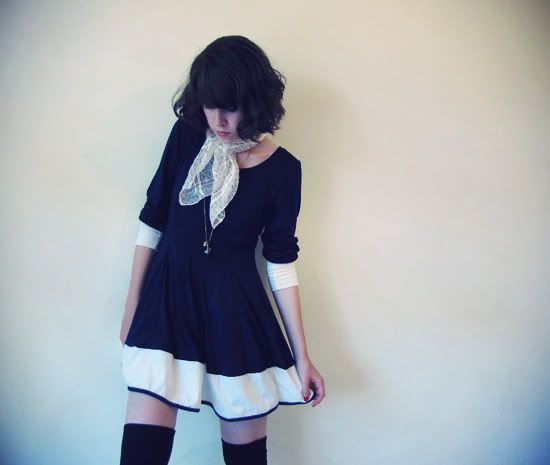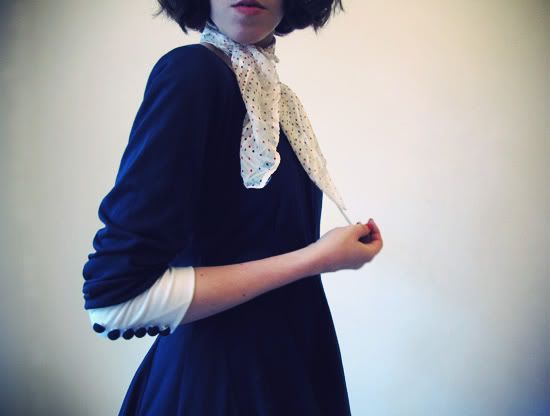 ♥ Valleygirl neck kerchief
♥ American Apparel thigh high socks
♥ Fish, apple & feather charm necklace