I've decided to introduce reviews to my blog as I find I get a lot of questions about the things I purchase so I think this is a great way to share advice and shopping experiences. My first review is going to be on the order I made from wholesale-dress.net last year.
Wholesale-dress.net
is an Asian online clothing wholesaler that sells super cheap clothes, shoes and accessories. They accept payment via Credit Card, PayPal and Western Union money transfer. I ordered seven items, which came to USD $59.65, plus shipping via FedEx, which cost USD $41.87 (total USD $101.52).
After placing my order, it took 7 days for it to be picked and shipped off which, from reading other reviews, seems to be the norm. The parcel came with a tracking number and from memory it took approximately 4-5 days to be delivered.
For reference, I usually take size 38 (AUS 7.5) in shoes and XS (AUS 6-8) in clothing. Now on to the products I ordered:


Bowknot Fish Scale Sandal Red USD $10.07 | item page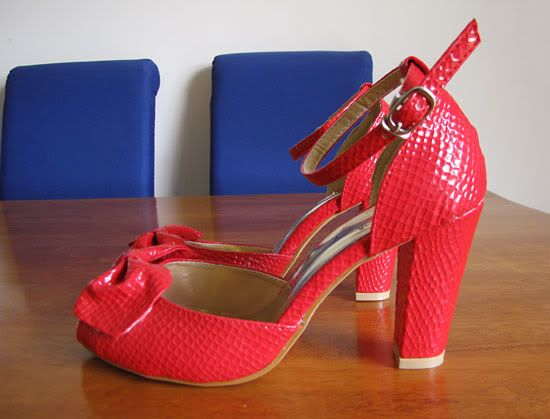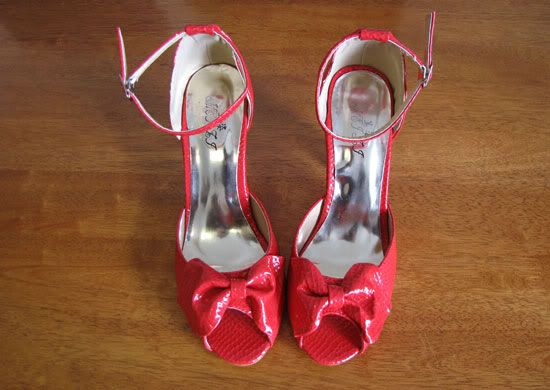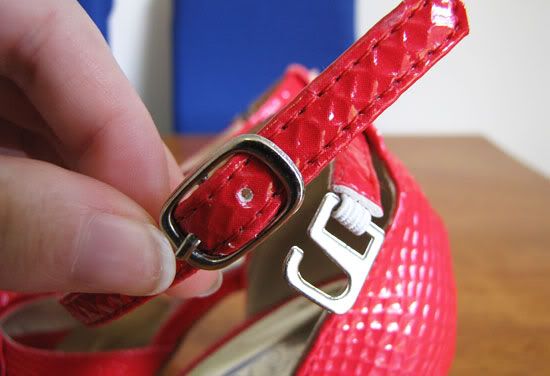 The first thing I noticed when taking these shoes out of the box was that the material is very shiny and plastic-y looking rather than the soft suede-like fabric in the stock photos. This gives the shoes a rather cheap look as did the fact that the left bow isn't glued on straight. I was surprised to find the ankle strap actually had a hook that catches around the buckle rather than a real buckle-up fastening. I ordered these shoes in size 39 as I thought they would run small, and they fit me well.
Overall rating: 5/10
Bowknot Fish Scale Grain Sandal Yellow USD $10.07
| item page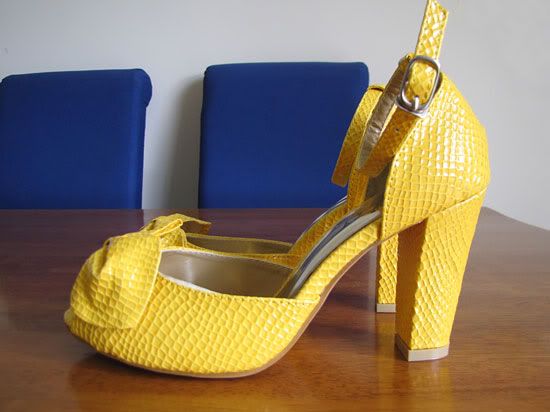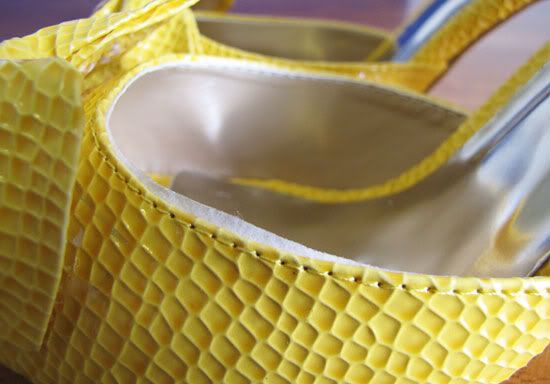 As with the red pair, these heels had a shiny, plastic finish rather than fabric, and some of the edges were messily finished. Also, one of the bows was almost completely detached when they arrived and needed re-glueing.
Overall rating: 4/10


Front Pockets Zipper Belt Overcoat Green USD $7.41 | item page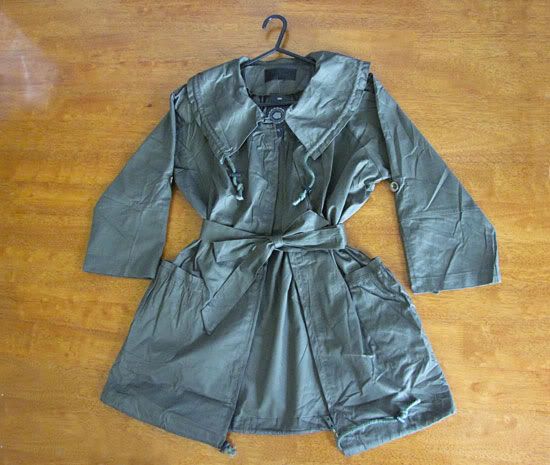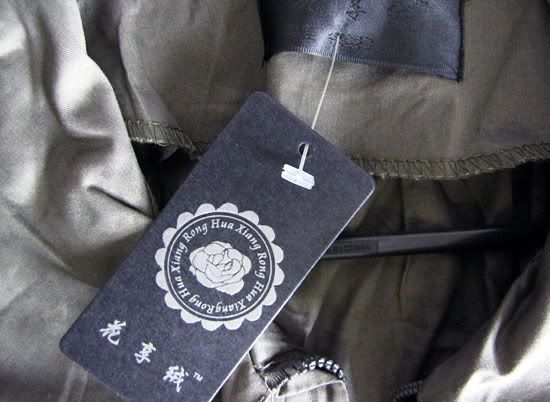 The anorak came in a 'one size fits all' size and ran a bit smaller than the measurements given. The style and colour were the same as in the stock photos. The material seemed quite durable but I couldn't iron all of the wrinkles out of it (images are of the anorak AFTER I ironed it). This was probably one of the best item out of the seven that I ordered and was quite a steal at $7.41.
Overall rating: 7/10


Grey PU Leather Tote Bag USD $8.98 | item page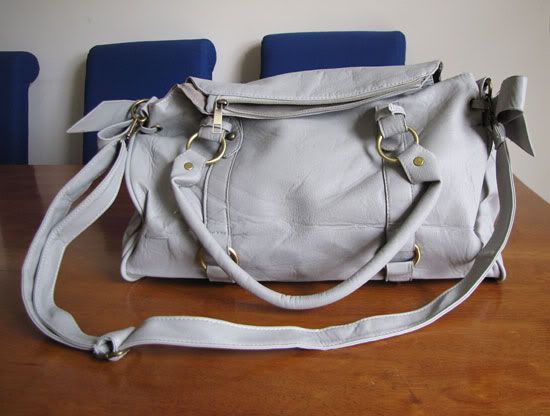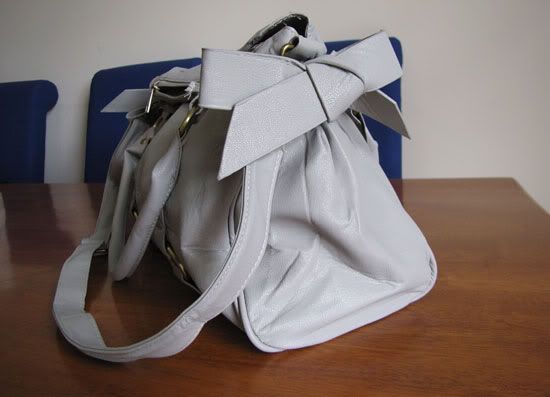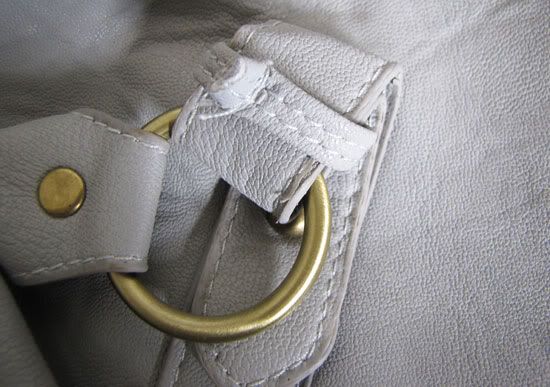 The leather-look bow bag was reasonably well-made and looked very similar to the one in the stock photos. The inside was completely lined and the outside of the bag felt like a very light, cheap faux leather. I noticed that some of the seams of the handles had raw edges showing, which bothered me because it looked a bit sloppy.
Overall rating: 5/10
Black PU Leather Tote Bag USD $8.98 | item page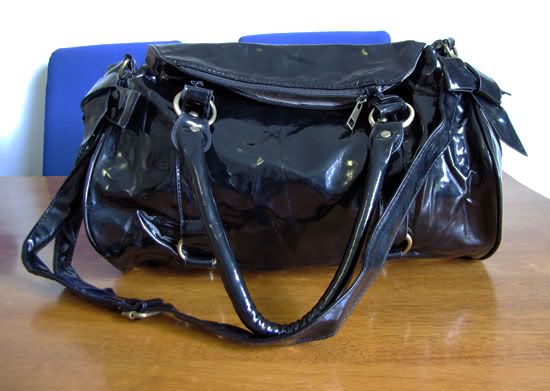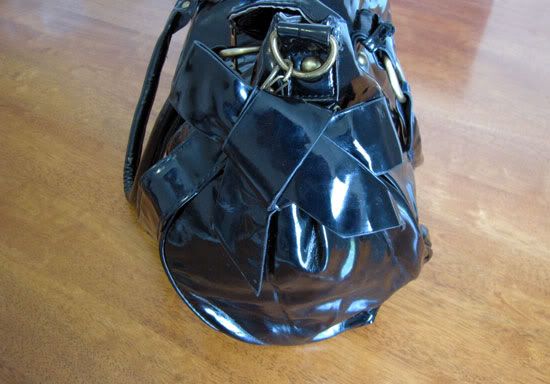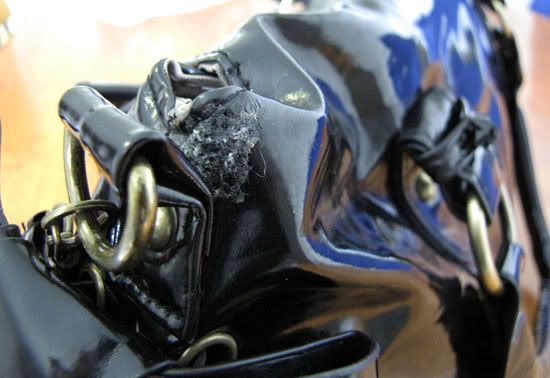 This faux patent leather version of the bow bag looked awful and the material reminded me of those big black rubbish bags. As with the grey bow bag, the inside was lined and some raw seams were visible on the handles. One side of the bag was coming unstuck when I received it, leaving a glob of dried glue on display. I would be embarrassed to take this bag out of the house with me!
Overall rating: 3/10
Embroidery Loving Heart Pumps Pink USD $6.95 | item page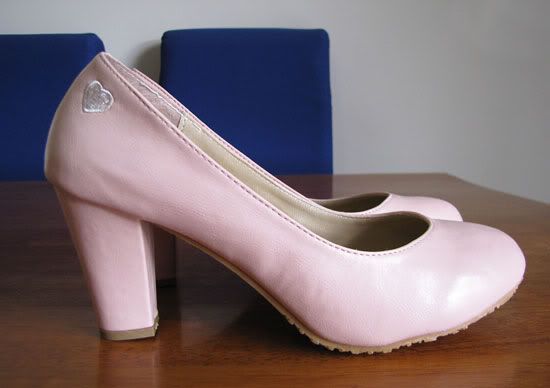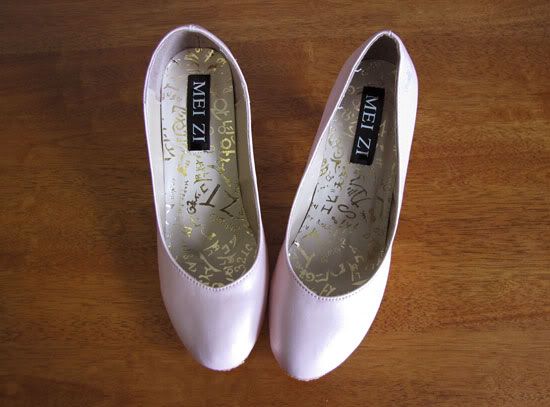 I went up a size in these shoes as well and ordered a size 39. Unlike the red and yellow heels, they were a bit big on me. Although the colour was the same as in the stock photos, these shoes had an ugly, rubber sole that wasn't pictured on the website. The shoes felt like they were so flimsy that they would fall apart after being worn once. Also, the back of the left shoe was much wider than the right, which meant it wouldn't stay on my foot when I tried to walk in them.
Overall rating: 2/10
Fashion Bow Tie Front Shining Flats Blue USD $7.19 | item page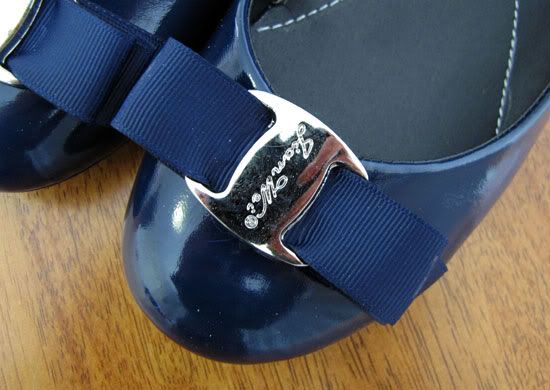 I was pleased with these flats as they were nicely made and didn't look obviously cheap. I bought these in a size 39 as I did the rest of the shoes and unfortunately they were too small for me. The rigid material they were made from made them very uncomfortable to walk in (hello, blisters!) and I think they would take a long time to wear in. However, these were my favourite item from my order and I would have kept them if they fit me.
Overall rating: 8/10
♥ Very cheap prices
♥ Fast shipping that can be tracked
♥ Thousands of items to choose from
♥ Safe payment methods accepted
- The quality is very poor, basically you get what you pay for
- Items may not be as pictured
- Sizing of footwear is not consistent
- Shipping is very expensive
- Refunds or exchanges not given for faulty or incorrect items
- Long waiting time between payment and shipping of orders
- Products undoubtedly made in very cheap sweatshops
- Customer service can be frustrating and unhelpful
In conclusion, I personally wouldn't buy from Wholesale-dress.net again as many of my items were not as pictured or faulty. However, I have
another dress
I received from them which I really like, so I believe that their clothing is of a better standard than their bags and shoes. If you have any other questions about buying from Wholesale-dress.net that I haven't addressed, please ask away in the comments!