Sorry for the lack of updates this past week! I've been wanting to blog so much but have had zero time with all the hours I'm working at the moment. Here's an outfit from a little while ago, where I was quite possibly channeling a preppy Alexa Chung look. The rosette skirt was kindly gifted to me by
Oh My Frock
and I love mixing it with other interesting textures and materials.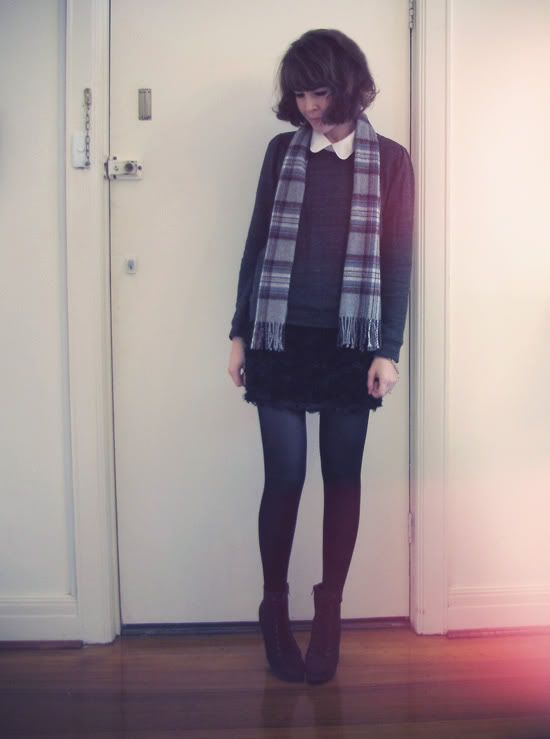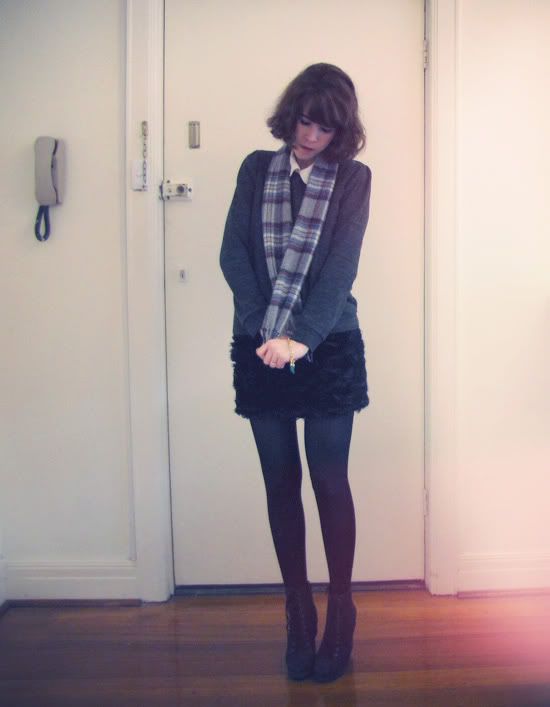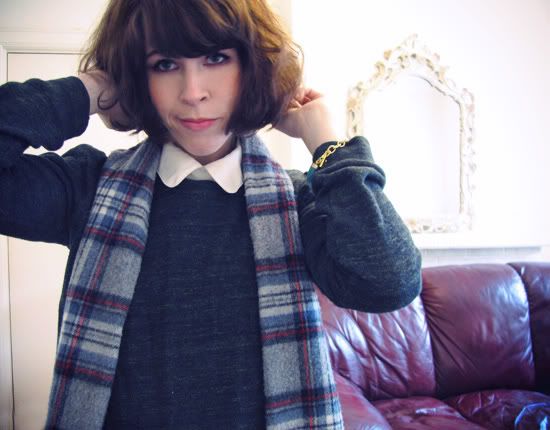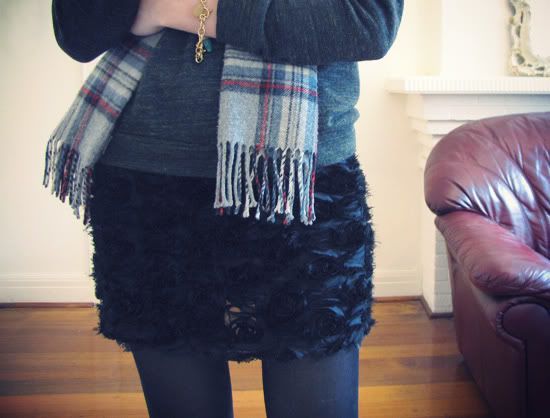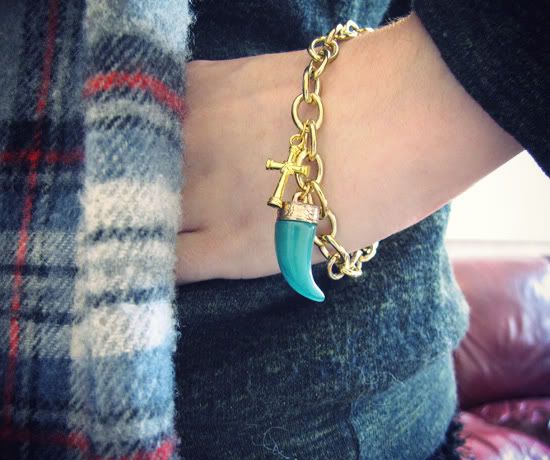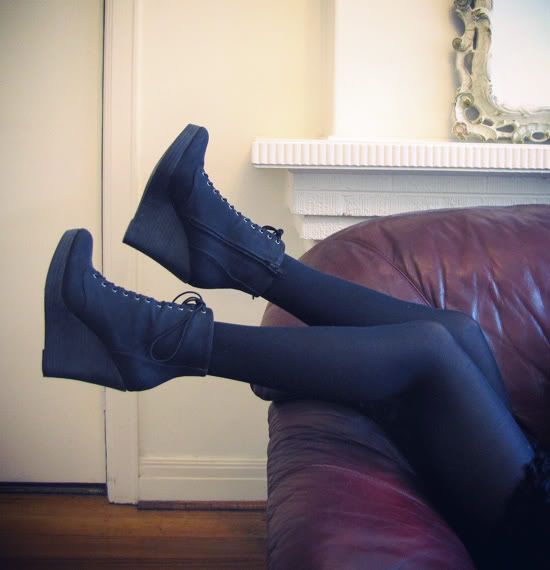 ♥ American Apparel silky collar tee
♥ Whistles heather green sweater
♥ Highland Tweeds wool scarf
♥ Rosette skirt C/O
Oh My Frock
♥ Ozzy & Deena wedge boots via UO
♥ Charm bracelet C/O
Alice Wears Gold
The bracelet I'm wearing is from Alice Wears Gold, who also sent me this gorgeous amethyst pendant (below). The Alice Wears Gold giveaway is open for a few more days, so
enter here
for a chance to win your choice of AWG jewellery!