I took these photo's with my sister when I went back to Adelaide for easter. We've both noticed that whenever we take photos together we end up looking like very similar, grinning maniacs in all of the photos! Hence the title of this post, which is from a quote I came across tonight: "A sister can be seen as someone who is both ourselves and very much not ourselves - a special kind of double."
While I was in Adelaide we had an easter egg hunt, I caught up with much missed family and friends, and bought quite a haul at Lovisa after falling in love with half the stuff in the store (but more on that later!). Also, a big thank you to the lovely Amanda and Elaine at
Material Attention
for sending me this amazing Evil Twin leather skirt. It's exactly the style I've been searching for this winter.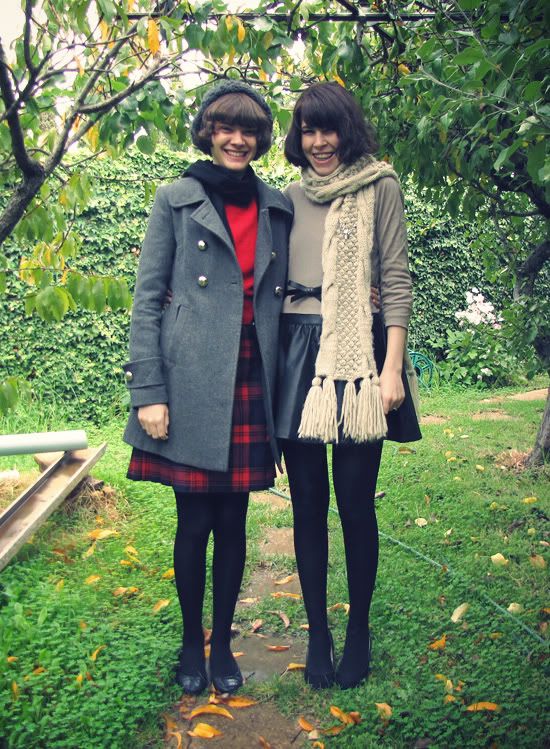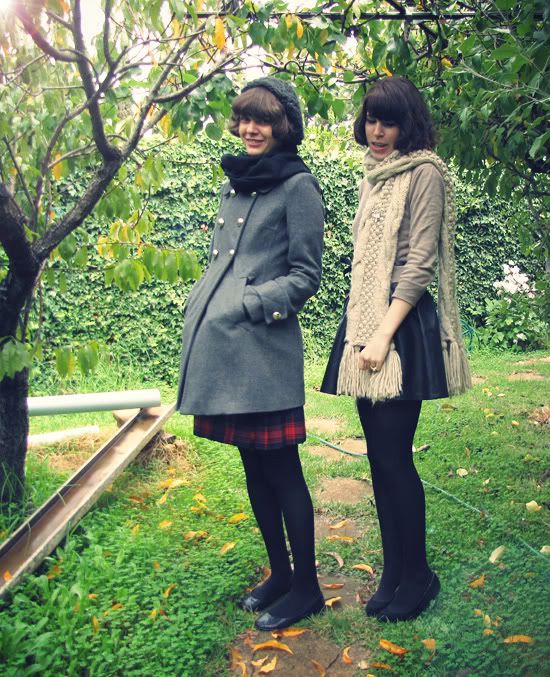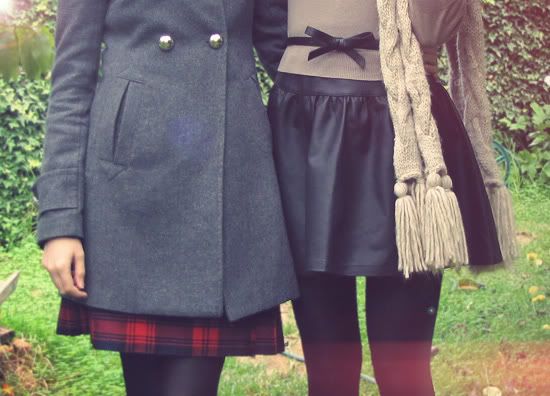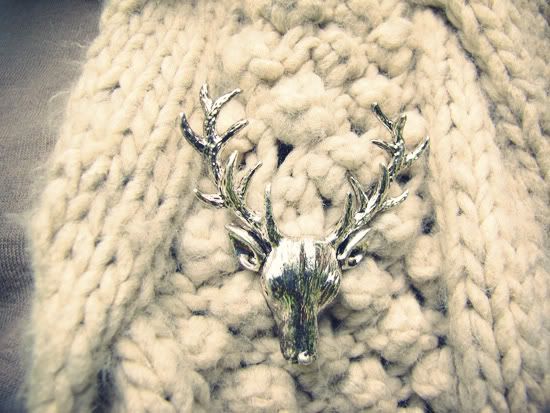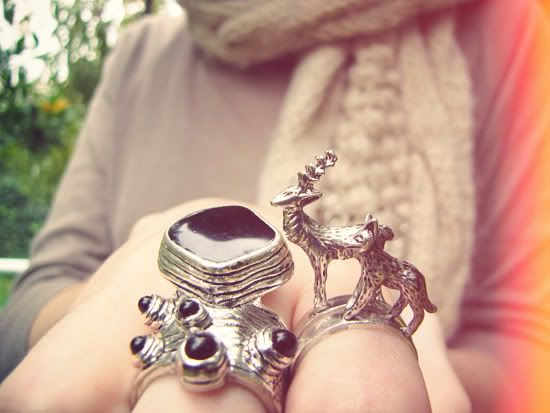 Me
♥ Asos fine knit cropped jumper |
available here
♥ Evil Twin leather skirt C/O
Material Attention
♥ Asos cableknit scarf
♥ Asos skinny bow belt |
available here
♥ Lovisa deer brooch & rings
♥ Rubi Shoes wedge heels
My sister
♥ thrifted wool jumper
♥ thrifted tartan skirt
♥ Dotti pea coat & knit beret
♥ Spendless flats