I've been working on a blog design project for Vicki of
The Magpie Girl
over the past few months and, as of a few days ago, it's gone live! If you pop over to Vicki's blog you can see the finished product (and her blog is a great read too!). As I've had a few people contacting me for quotes, I'd like to mention that I'm not currently taking on new clients but when I am again I'll be sure to mention it in one of my posts.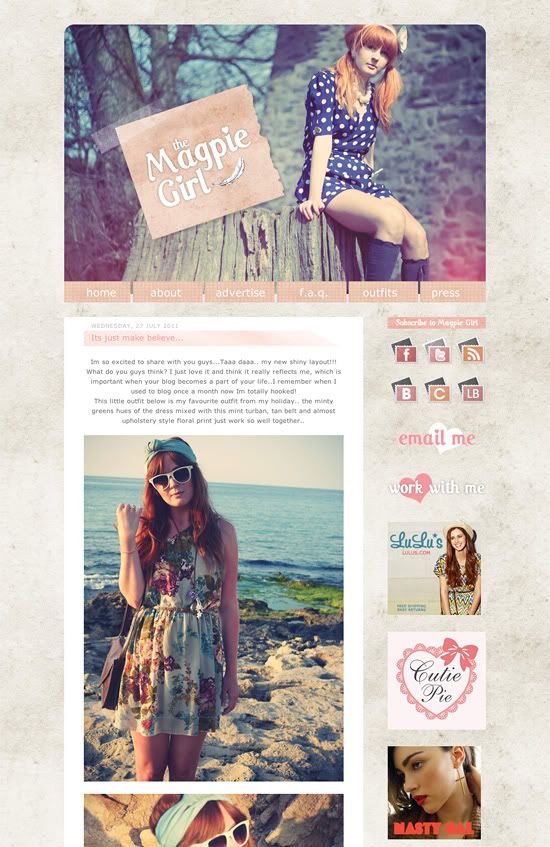 I was also really excited to find that my sister and I were picked to be the main featured photo on
Chictopia's
front page! Lots of love to everyone who liked our Easter look. While I was at work today a lady came in and took a photo of my outfit to feature on her blog. I've since forgotten the name of her blog sadly, though I'm sure it was called 'the-
something
-project.tv'. Does this sound familiar to anyone? I wish I could find it!