I was recently offered a gift voucher from Romwe.com and thought I would review the pieces I purchased for other people considering buying from them too!
Romwe.com
is a Chinese online store that sells clothing, shoes and accessories as well as select vintage pieces. Started in 2010 by owner April Smith, Romwe's pull line is selling the very latest on-trend fashions, many of which are designer or celebrity inspired. Payment methods accepted include Credit Card and PayPal and, like Asos, they offer free worldwide shipping with no minimum purchase required.
I ordered three items, a pair of shoes, a skirt, and a ring, which came to a total of USD $60.97 (part of which was covered by the voucher and part of which I paid myself). After placing my order I received a confirmation email immediately and it then took 10 days for my order to be picked and shipped off, which was definitely longer than what I was expecting. The parcel came with a tracking number and took approximately 5-7 days to be delivered.
For reference, I usually take size 38 (AUS 7.5) in shoes and XS (AUS 6-8) in clothing. Now on to the products I ordered:


Asakuchi lacing apricot high heels USD $36.99 | item page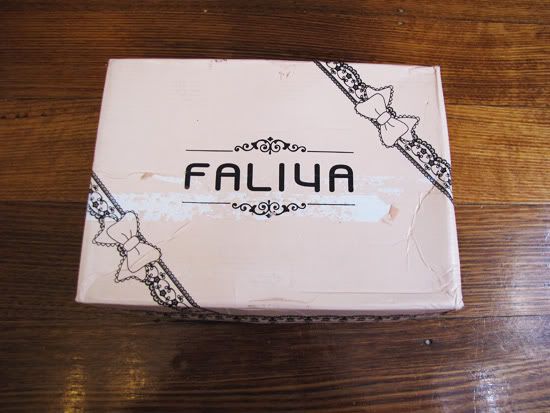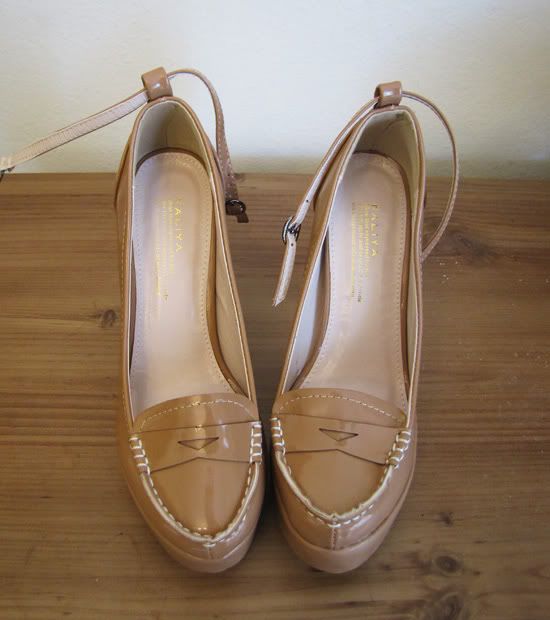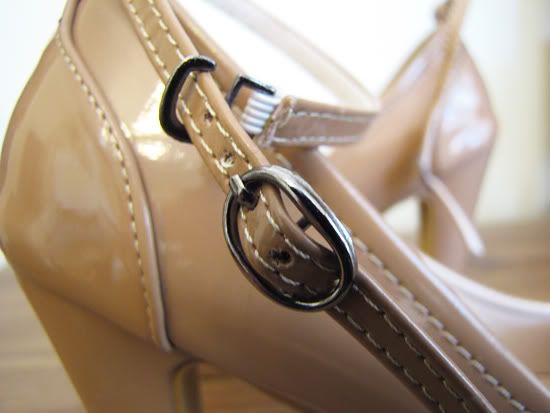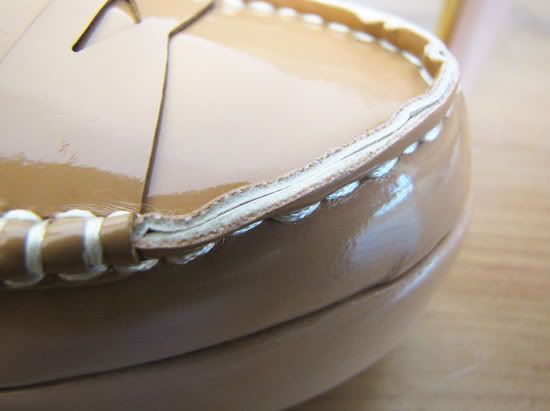 My items came packed in a plastic bag, so the shoe box got quite dented during transit. When I took the shoes out of the box I was quite pleased with how closely they looked to the stock photos. The material is a little on the shiny/plastic looking side but this isn't that noticeable when being worn. The shoes are quite well constructed for a $35 pair of footwear and the inside and sole are finished well. The one thing I dislike about these shoes is that they have an unfinished seam around the top of the toe. Because you can see all the layers of plastic and fabric in the seam, it cheapens the look of the shoe for me.
As with the heels I ordered from Wholesale-dress.net, the ankle strap of these heels actually has a hook that catches around the buckle rather than a real buckle-up fastening. I ordered these shoes in size 38, which is my usual size, but unfortunately for me they run quite small. Although I can fit my feet into them, the toes are uncomfortably tight and the right shoe is actually a bit narrower than the left shoe (which you can see if you look closely at the first photo).
Overall rating: 7/10

Wild high-waist pleated red skirt USD $21.99 | (sold out)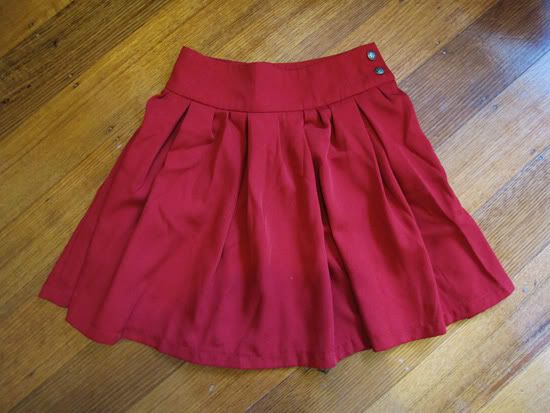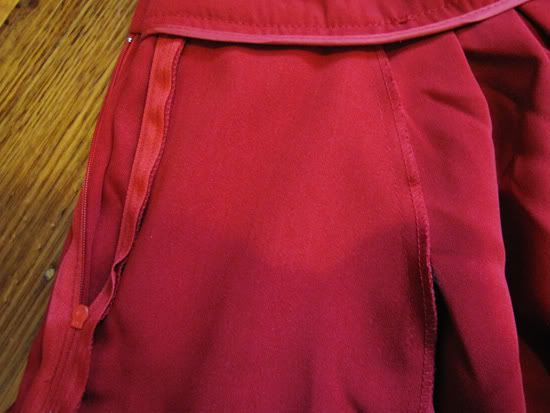 The skirt came in size XS, which was quoted as having a 66cm waistband. As soon as I unwrapped the skirt I noticed it was at least a few inches bigger than that, so I would need to take the skirt in if I want to wear it on the waist. The colour is represented quite well in the stock photos and I really like the deep, vibrant red of the material in person. In regards to style, the skirt has large pleats as pictured in the stock photo and, although unseen in the stock photo, does up with two little gold buttons and a zipper. The skirt is unlined and does not have any labels but the seams and zipper are finished nicely.
Overall rating: 9/10



I got this ring for $1.99 instead of it's usual price of $6.90 because each week Romwe have a sale special on one item. The ring came tucked into the plastic bag of the skirt, and not in the little pink box as pictured in the stock photos. Out of all my items I'm most impressed with this ring as it's exactly as pictured and of good quality. I've worn it a number of times and it hasn't tarnished at all as cheap jewellery usually does.
Overall rating: 10/10
♥ Items of fair to good quality and as pictured
♥ Free shipping worldwide with no minimum purchase
♥ 365 days to exchange or refund
♥ New items added daily
♥ Safe payment methods accepted
♥ Responsive customer service team
- Some discrepancies in clothing and shoe sizing
- Shipping can take up to 25 days
- Long waiting time between payment and shipping of orders
In conclusion, I personally would buy clothing and accessories from Romewe.com again as the items are of good quality for the price (and free shipping always sucks me in!). However, I would think twice before purchasing another pair of shoes and would definitely size up if I did. If you have any other questions about buying from Romwe.com that I haven't addressed, please ask away in the comments. I'm going away until Sunday but will answer any comments after that.