Whenever I get a day off I love nothing more than to lounge around the house and relax for as long as possible! And this is the one and only time/place that I condone the wearing of ugg boots. These are my favourite sleepwear/loungewear things at the moment, though when it's super cold I switch the shorts for my raincloud fleece pyjama pants.
I've always purchased my ugg boots from cheapie places like Big W (a bargain at $9.00) or Cotton On Body, so, when I was recently offered a pair of REAL ones by
Whooga
to try out, I thought why not! So far I'm finding them much warmer than my previous pair but I'll let you know more when I review them soon...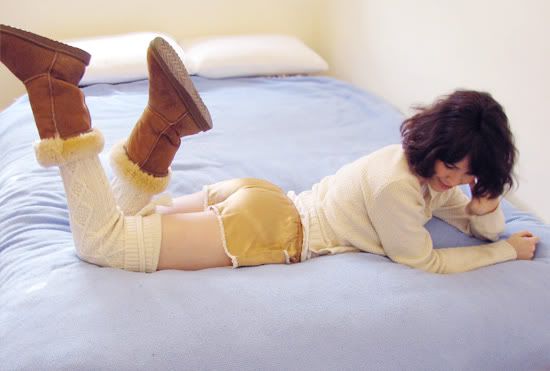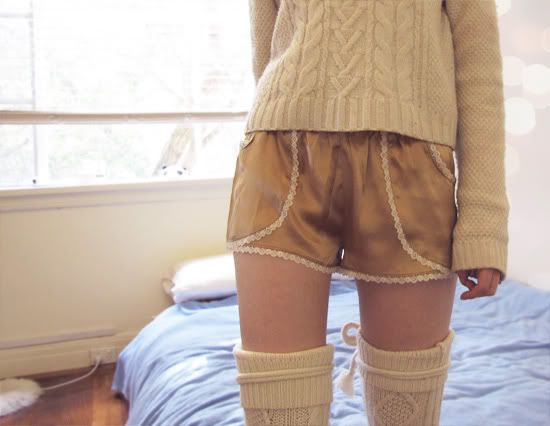 ♥ Dotti cable knit jumper
♥ Peter Alexander classic sleep top |
available here
♥ Peter Alexander silk lace trim shorts
♥ Perter Alexander cable knit bed socks