This was my work outfit today, though I spent most of the time feeling like an iceblock as Melbourne seems to have forgotten that it's now Spring. I really love these Sportsgirl 'Charlotte' heels and would wear them so much more if they weren't SO uncomfortable (I just wanted to rip them off my feet after only twenty minutes).
Also, it's nice to have some choices when it comes to outerwear, so this camel coat from the lovelies at
Market HQ
is a timely and much appreciated gift!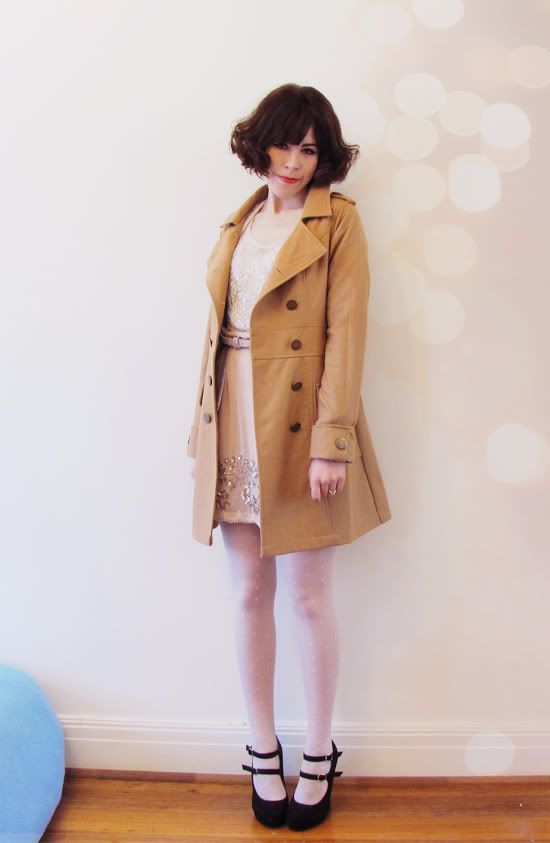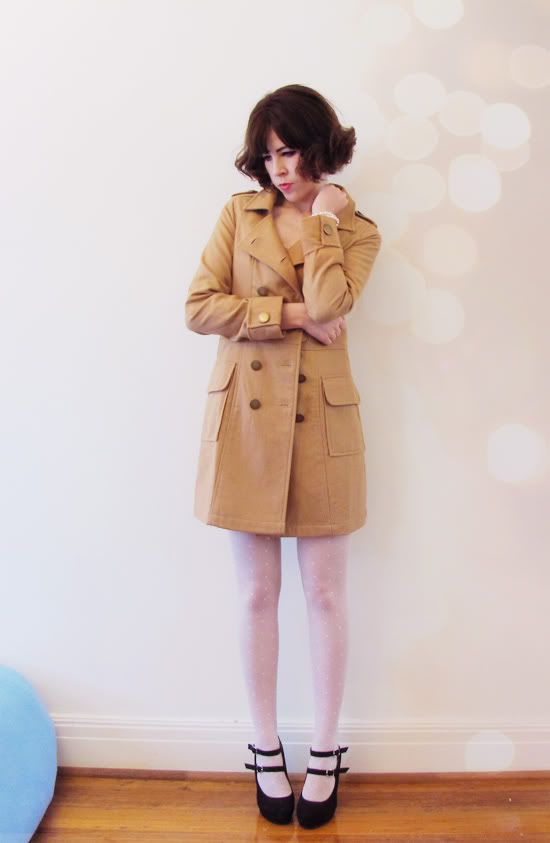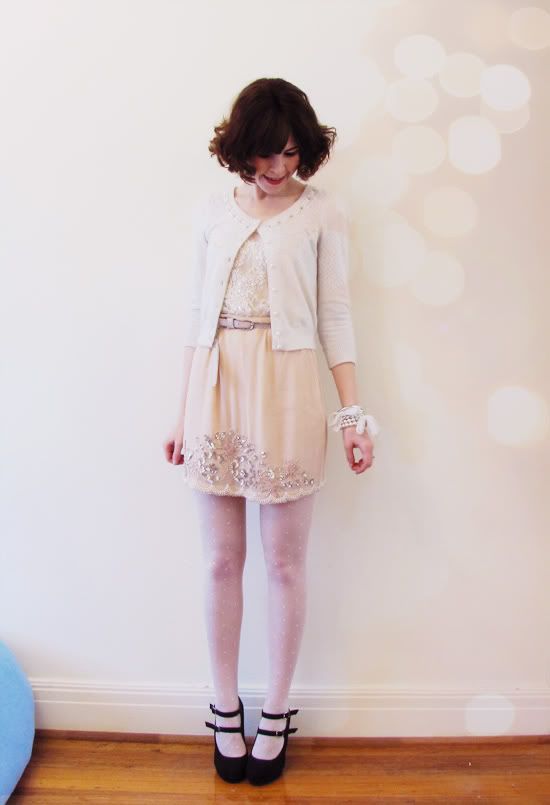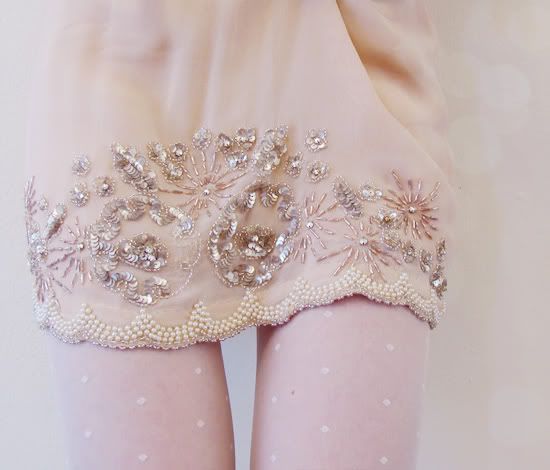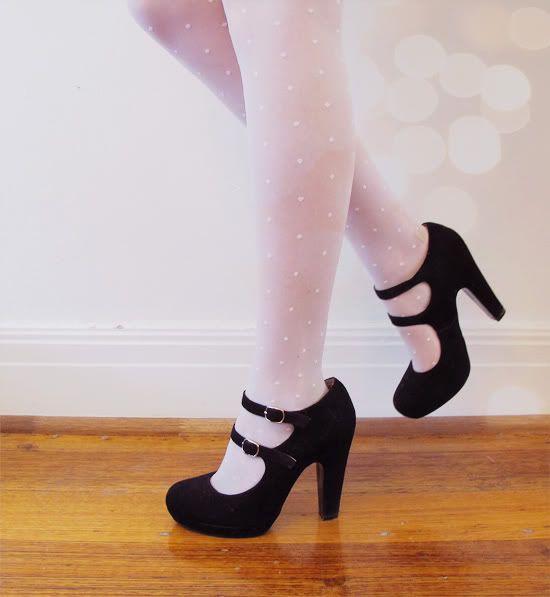 ♥ Mink Pink downfall coat |
available here
♥ Forever New angora cardigan, embellished lace top, embellished skirt, dolly bead belt, bracelet set and spotted tights (all
available here
)
♥ Sportsgirl 'Charlotte' mary jane heels

♥ Bourjois Effet 3D lip gloss in 06 'Rouge Democratic'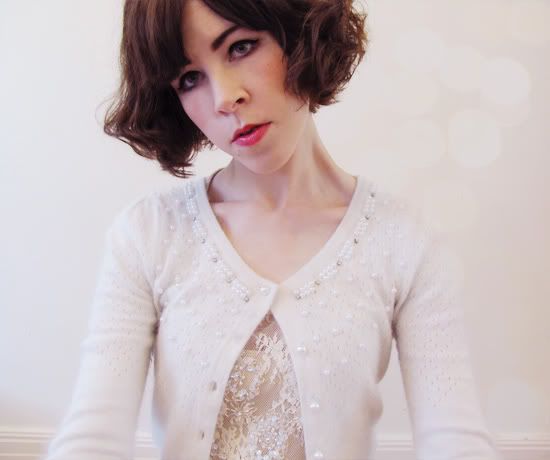 And as for the title of this post, I'm referring to my Cupid's bow-shaped lips, which I'm slowly learning to embrace. I bought this Bourjois lip gloss on a whim during my last trip to Adelaide and it's turned out to be one of the best ones I've tried. #06 is a gorgeous bright, pinky-red colour and the perfect alternative to all-out red lipstick during the day.