Here's my second dress outfit from the third week of Frocktober. I finally bit the bullet and purchased the bunny ring from Modcloth that's been on my wishlist for over a year (I love you Modcloth, but your shipping kills me). I paired it with my bow ring set from Forever New and this pretty ruffled cupcake of a dress very kindly sent to me from
The 1727
.
If you would also like to support my Frocktober, please make a donation to the Ovarian Cancer Research Foundation by
clicking here
or help spread awareness by doning dresses this month!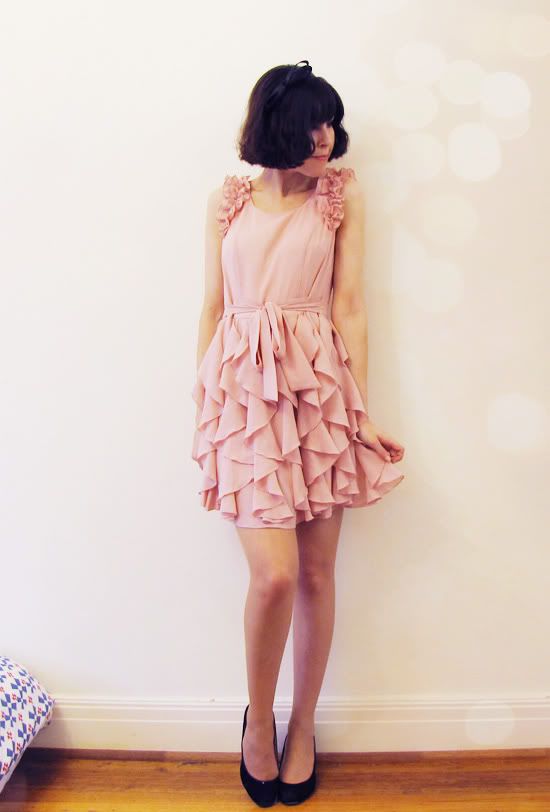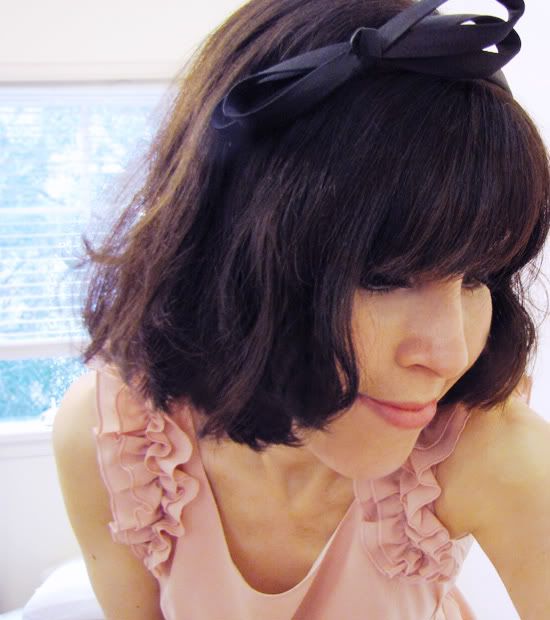 ♥ The 1727 ruffled chiffon dress |
available here
♥ Alannah Hill I Want It All headband |
available here

♥ Rubi Shoes mavi wedge
♥ Forever New bow ring set
♥ Modcloth peter rabbit ring |
available here
And here's a third dress outfit from this week that I didn't have time to take any photos of. I hope this little collage gives a decent idea of the outfit! Hope you're all having a great weekend and I'll be back with my last two dress outfits for this week of Frocktober tomorrow.
♥ Alannah Hill Love My Way dress
♥ Witchery Amalie satchel
♥ Modcloth peter rabbit ring |
available here
♥ Topshop pelerine ankle socks
♥ Chloe Silverado booties