What better way to kicking off October than in a pretty, silk dress? This month I decided on the spur of the moment to participate in Frocktober and help raise awareness and funds for the Ovarian Cancer Research Foundation.
Due to my current work schedule, instead of wearing a dress every day of October, I'm going to be wearing (and posting) five dresses a week for the whole month and aiming to raise $300! I'm leaving a little widget in the sidebar to track my progress, so if you'd like to
make a donation
or participate in Frocktober too, take a look at the
official site
. So, who else is taking part in Frocktober this year?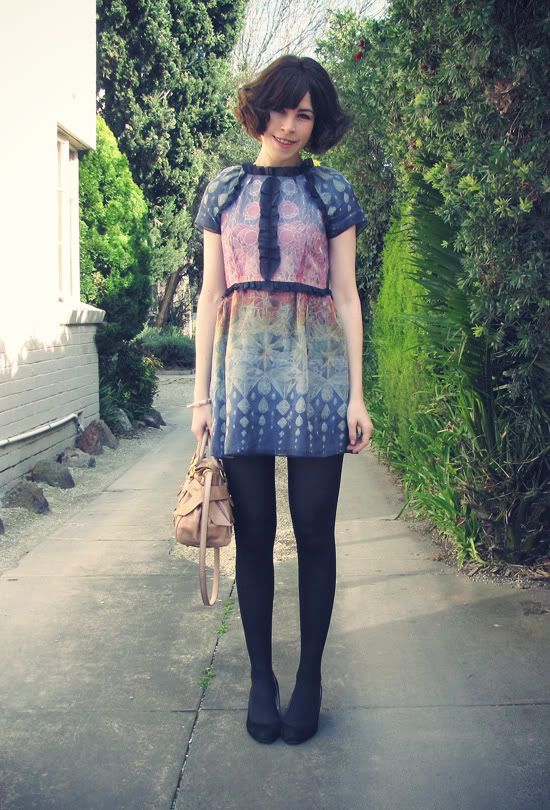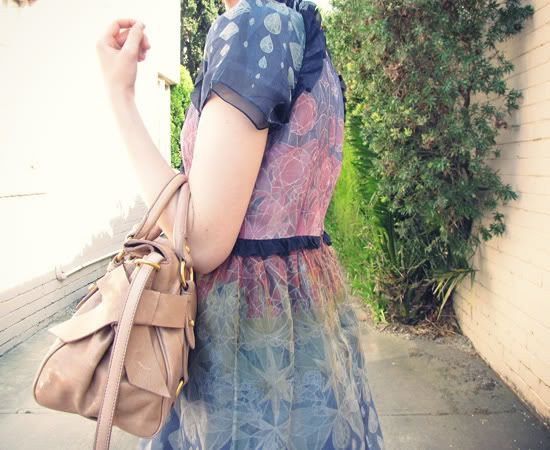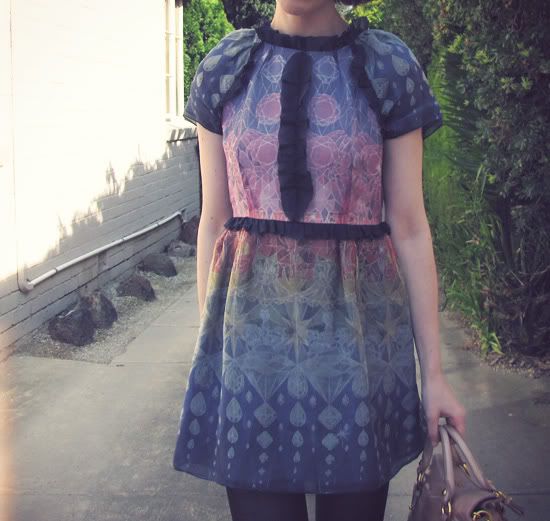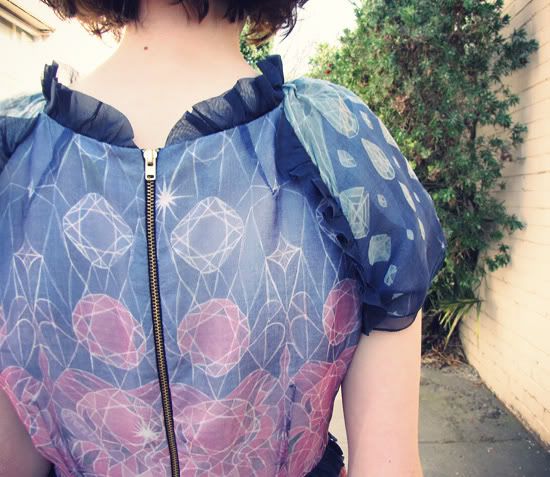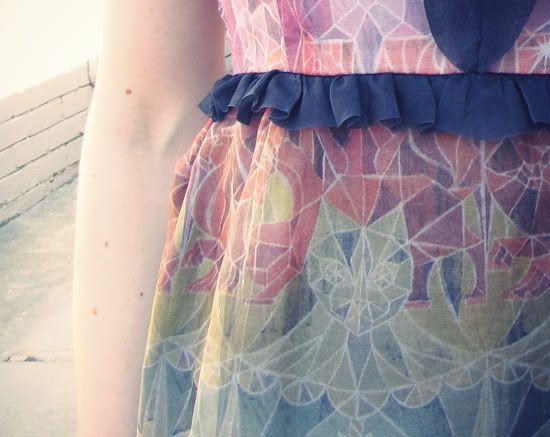 ♥ Sretsis Juliana diamond dress in Full-On Rainbow
♥ Alannah Hill Perfect Doll bow cuff |
available here
♥ Miu Miu mini bow bag
♥ Forever New 70 denier tights
♥ Rubi Shoes Mavi wedge |
available here