Taking a quick break from Frocktober posts today to share something that's really been inspiring me this past week or so. I love everything about the Louis Vuitton S/S 2012 runway show, from the amazing, huge carousel to the pastel candy-coloured clothing, to the beautiful doll-like makeup seen on all the models.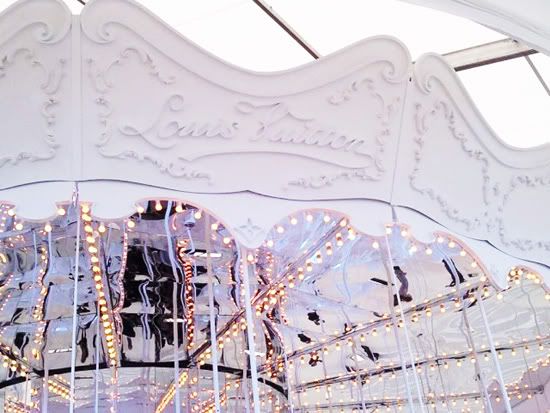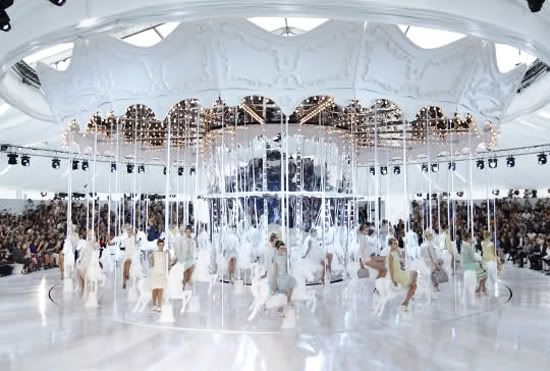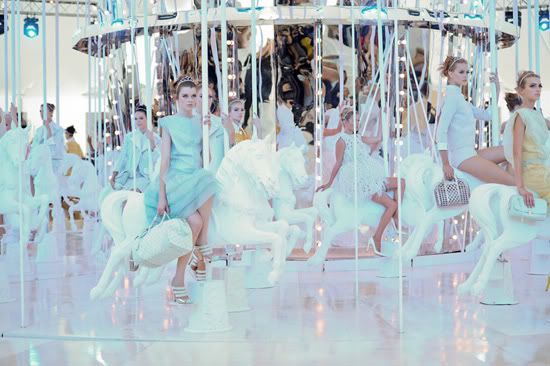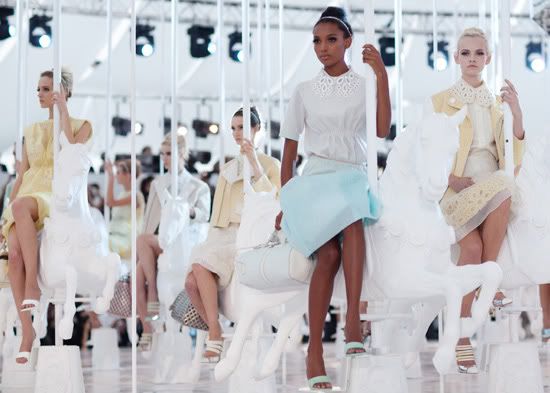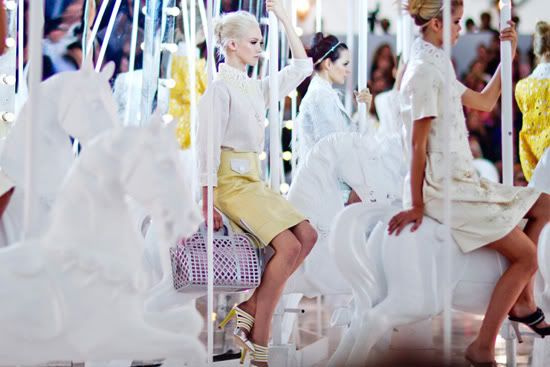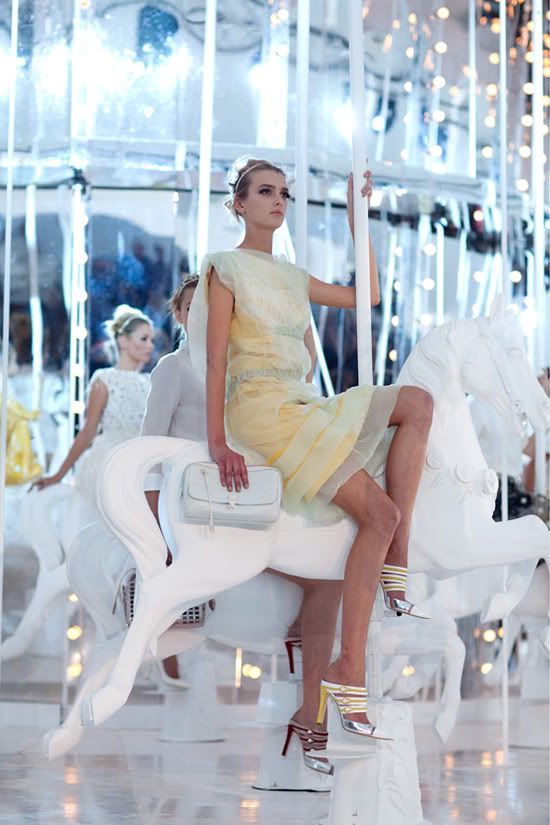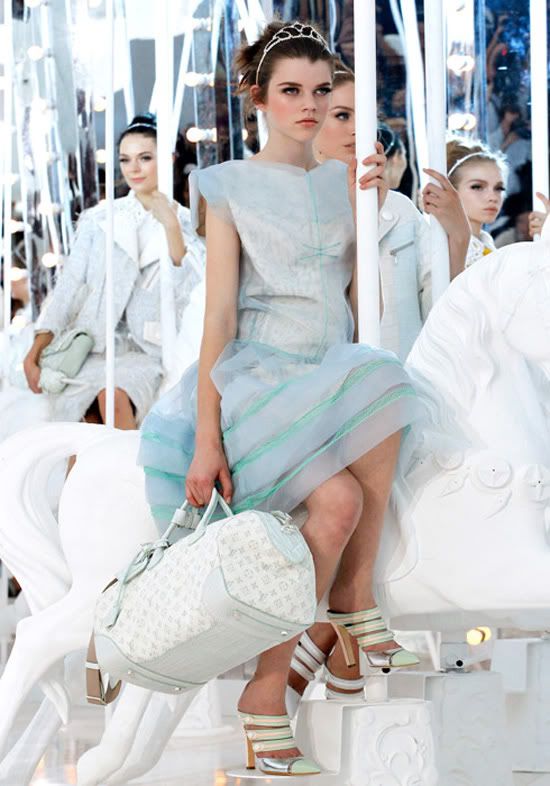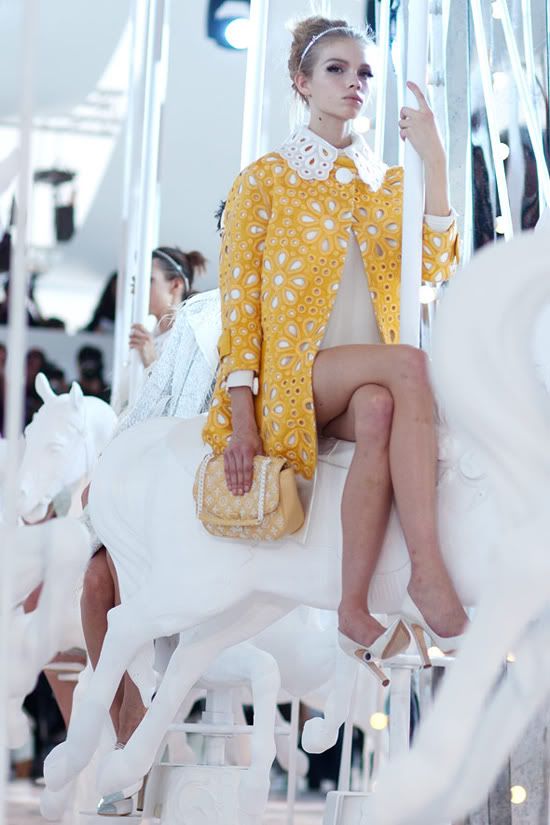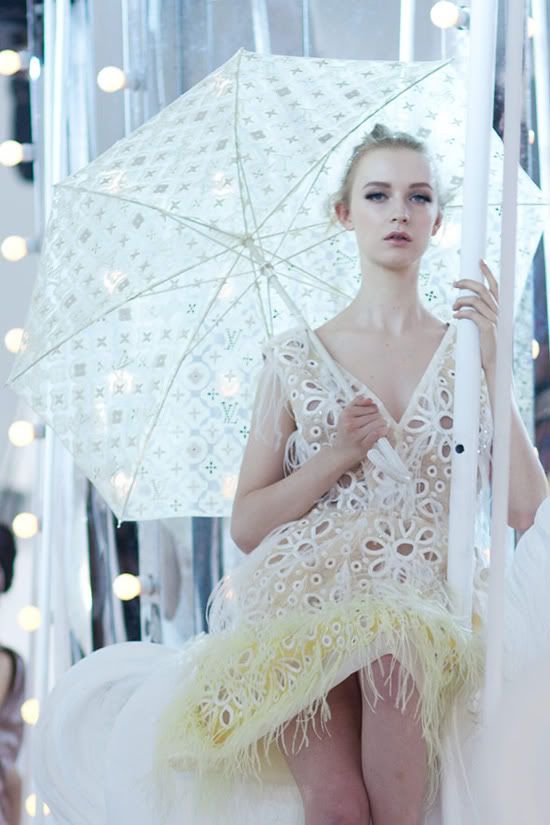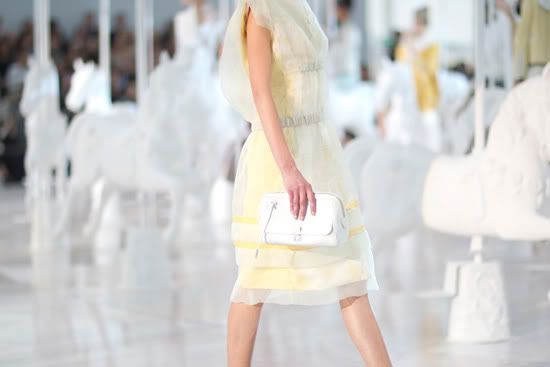 Below are a few of my favourite looks from the collection. I love how LV have interpreted the 1950's style in a really fresh Spring/Summer look. The things I can't wait to incorporate in my own wardrobe this summer are lots and lots of white broderie anglais, full skirts, pops of sherbet pink, mint, yellow and baby blue, and a playful version of the skirt suit.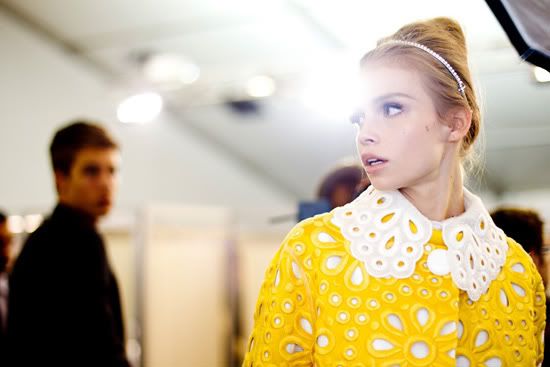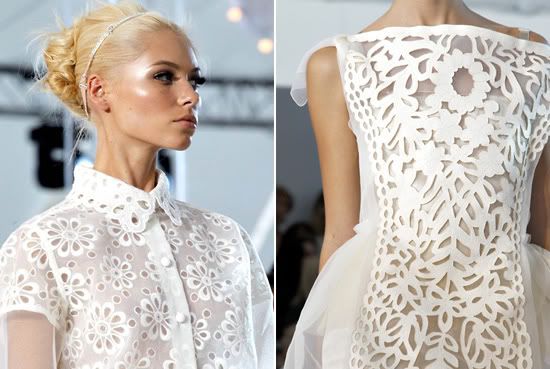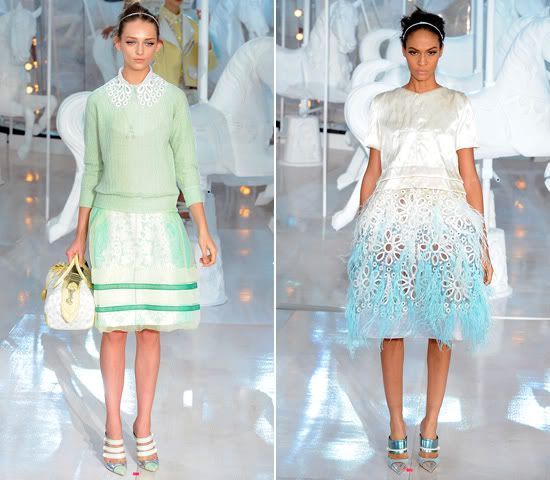 Although the clothes and accessories are gorgeous, the thing that has most inspired me from the Louis Vuitton show is without a doubt the makeup. So much so, that after viewing these photos for the first time I decided it was time to update my daily makeup routine and headed to the Bodyshop, Benefit Cosmetics and Priceline for a highlighter, peachy lipgloss, and more of my favourite Eylure individual lash extensions!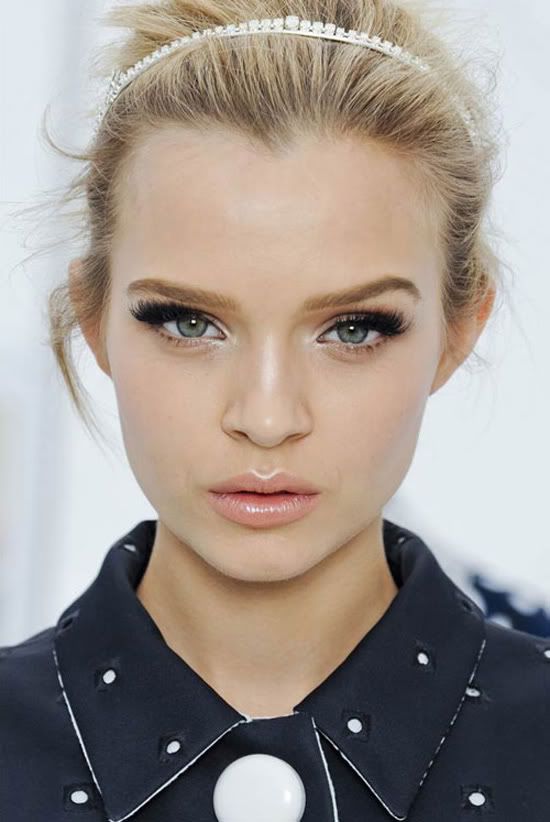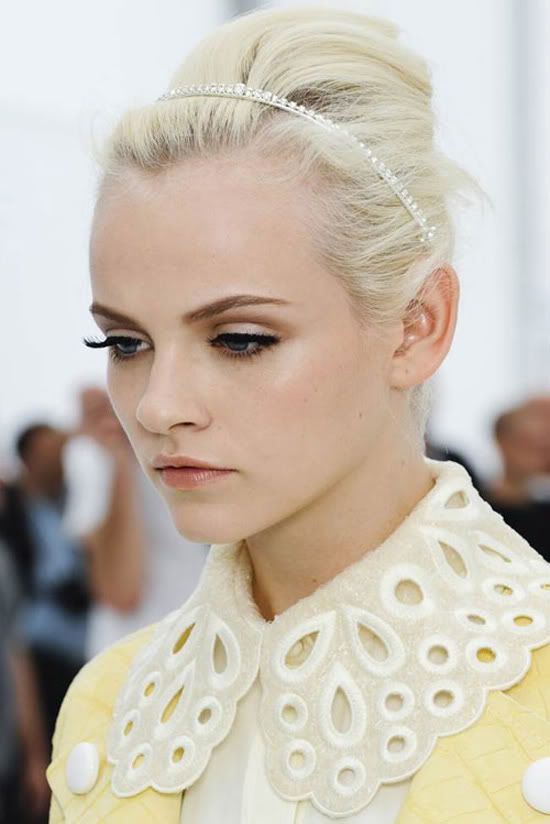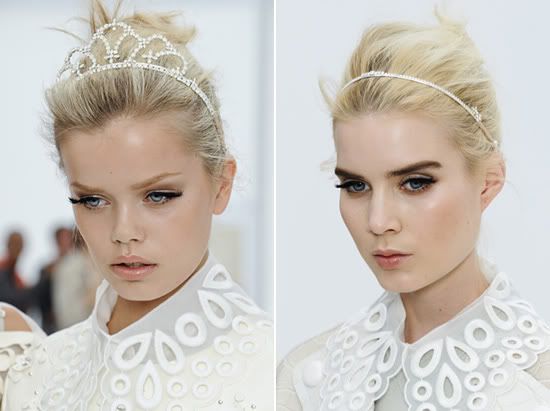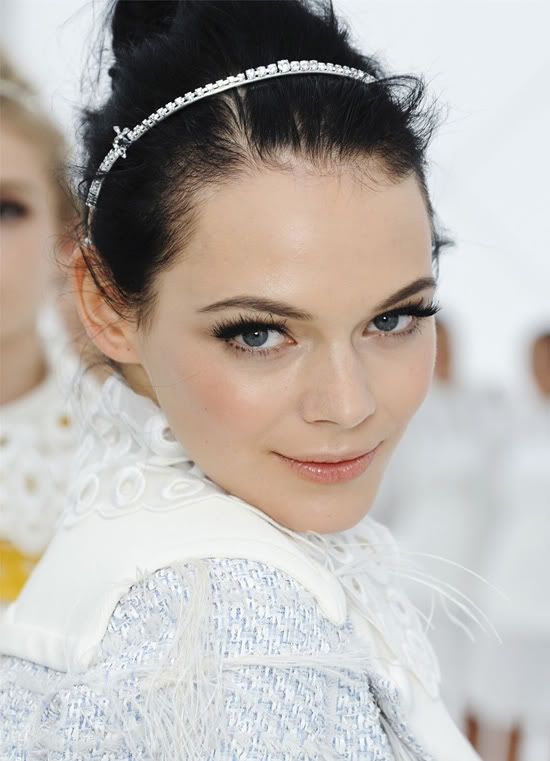 Looks gorgeous on the brunette model too. I'll try to get a good shot of my makeup this week while taking outfit photos to share with you. If anyone has seen any tutorials or DIY's on how to achieve this beauty look, please let me know!